Tech Startups & Online Trading: Let the Revolution Begin
---
Drew Allen
|
Updated: 06-06-2023 10:50 IST | Created: 06-06-2023 10:50 IST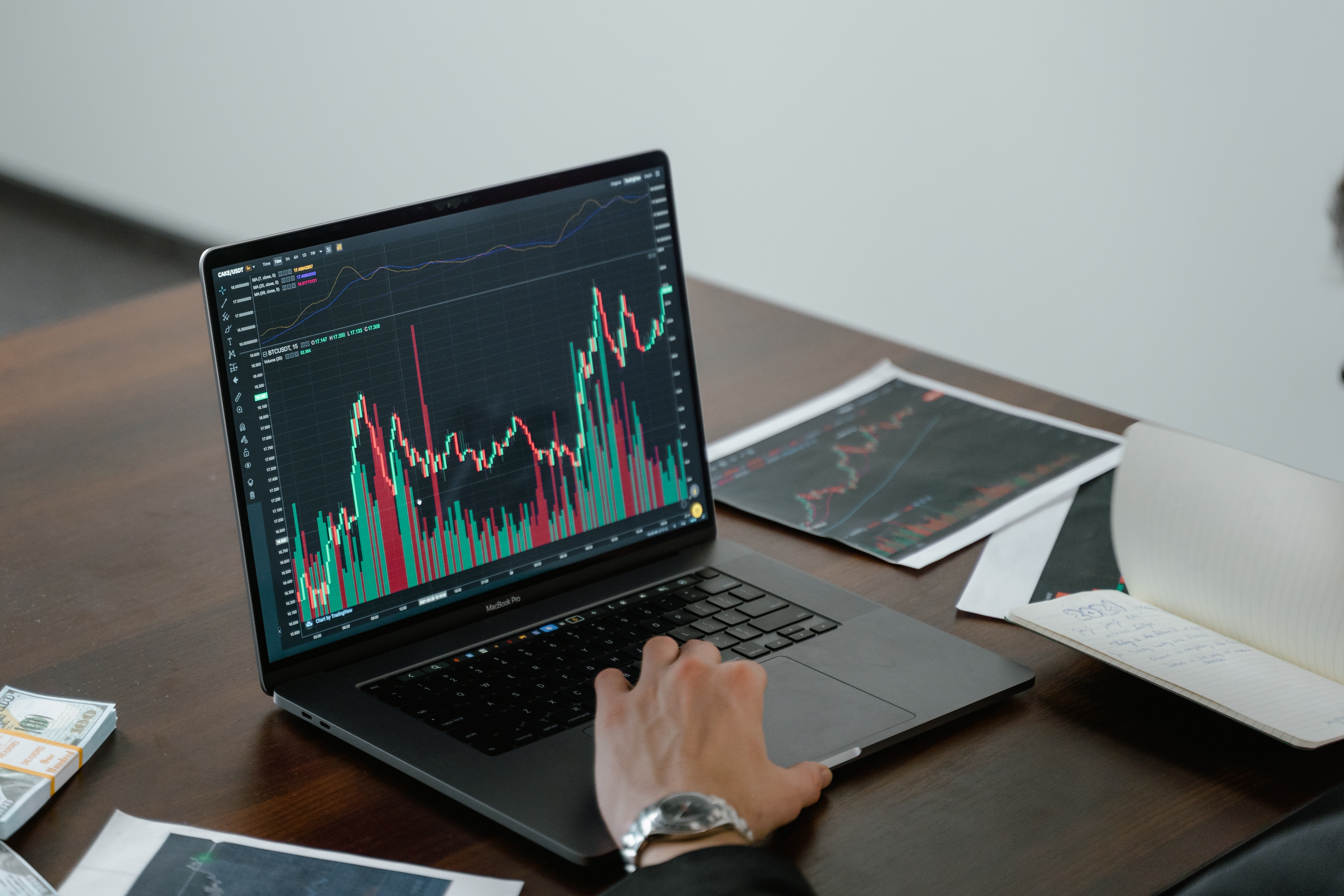 ---
Almost every day, stories appear in the financial news about small tech companies that enter the online trading industry. In some cases, even tiny entities have a measurable impact on a segment that includes dozens of huge corporations, brokerage firms, and fintech companies. What's happening? Is the securities field going the way of crypto, where hundreds of medium-sized, small, and minuscule firms survive and thrive in a market where a handful of leaders dominate?
It certainly looks that way, but there are some unique aspects to the trajectory of the trading space in the 2020s. The prime mover behind all the growth is technology, and it takes multiple forms. Not only do the disruptive actors boast the latest and greatest apps and software, but they sometimes offer mobile-only services that target on-the-go investors who trade 24/7. The new breed of firms is revolutionizing the industry with clever marketing strategies and cutting-edge tech.
Who are these players, and why is the online brokerage field exploding? One way to find answers to those questions is to explore the common factors all successful organizations have. When consumers go shopping for a broker, they gravitate toward companies that offer features, technology, and promises. Consider the following points to learn more about why technology startups are disrupting the online trading industry.
Disruptive Startups
Who are the firms that are turning the online trading universe upside down? There are dozens in the race to sign up new customers by offering fresh technologies like autotrading solutions, advanced mobile apps, and trading strategies that anyone can use. What do they have in common?
For the most part, like the examples highlighted below, they operate with small teams, have low overhead, work remotely, and offer on-the-go features for tech-savvy users and beginners. Many are based in India, and nearly all are led by experienced managers who have deep backgrounds in the fintech or IT industries or in both. Here are several of the most successful players in the space:
eToro: The social trading company's platform blazed a trail for hundreds of others. Currently offering major asset classes like CFDs, corporate stock shares, ETFs, and crypto, eToro has carved out a niche as the copy trading leader of the industry. Users can sign up to follow and copy successful traders or do their own thing. For enterprising users who can build a following of their own, eToro can be a source of income. Along the way, the company added more assets to the original list and now boasts a menu that offers indices, commodities, and several others, along with stocks, ETFs, and crypto. eToro has been around since 2007 and is headquartered in Cyprus.
Groww: Based in India, Groww has been in business since 2016. The startup's focus is to serve as a high-tech investing platform for people who prefer to trade their own accounts as individuals, not as companies. Users can buy and sell US-based shares, options, various futures, options, and a growing list of asset classes. The central feature of the platform is a technical tracking chart area that primarily uses candlestick analysis and a sophisticated screening tool that leverages the power of financial news, earnings reports, economic announcements, and other relevant data.
Robinhood: Since 2013, the California-based company has offered its customers convenient buying and selling in three main assets: ETFs, cryptocurrency, and corporate stock shares. But users can now deal in options, gold, and a growing list of other products. One of the few startups that offer fractional sales of securities, Robinhood gives its customer's retirement tools, news feeds, and techniques for managing portfolios. For brokers who want to learn, there are consultations and training classes.
Upstox: Upstox is an India-based trading platform that deals almost exclusively with corporate stocks. In business since 2009, the startup has focused on discounted MFs (mutual funds), commodities, stocks, and other securities. The technical offerings include strategy tools for options, calculators, ratings for market analysts, and generators for placing orders. There are extensive educational features like webinars and online classes.
How Consumers Choose the Best Platforms
Those interested in finding a startup that offers reliable service should use a few filters to uncover the best providers. Look for tech startup firms that have experienced owners, full disclosure of their practices, fully functional websites, and free trials for prospective customers. Service is an important feature for newcomers to the markets. Test customer service by contacting a company rep and asking a few questions. Look for fast response times and accurate explanations. Avoid firms that are based in jurisdictions where there is no legal governance.
(Devdiscourse's journalists were not involved in the production of this article. The facts and opinions appearing in the article do not reflect the views of Devdiscourse and Devdiscourse does not claim any responsibility for the same.)