Will BIMSTEC replace SAARC in Geo-politics of South Asia?
The SAARC's revival has stuck in Islamabad because until the next summit is held the geopolitical body would remain dormant. In the light of an empowered and strengthened BIMSTEC, the member nations seems to be least interested in tolerating problematic approach of Pakistan.
Siddheshwar Shukla
|
Updated: 29-05-2019 18:17 IST | Created: 29-05-2019 18:17 IST
---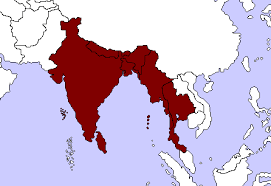 India's move to invite the seven BIMSTEC (Bay of Bengal Initiative for Multi-Sectoral Technical and Economic Cooperation) countries, Kyrgyz Republic and Mauritius in the swearing-in ceremony of Prime Minister Narendra Modi on May 30, seems a carefully drafted diplomatic message to address the world community on changing geopolitics in South Asia. This is primarily because within two decades BIMSTEC has evolved to the level that it means SAARC minus problems created by Pakistan. In fact, due to direct support to terrorism, Pakistan has now been so isolated that hardly any country wants it as a partner in geopolitics but China.
However, in his first swearing-in ceremony in 2014, Prime Minister Narendra Modi had invited the members of SAARC countries, the original grouping of south Asian nations, in which the presence of Pakistan's Prime Minister Nawaz Sharif was in the limelight of media but even this bonhomie was short lived. In the very next summit SAARC nations in Kathmandu in November 2014, Modi gave the first indication of changing geopolitics in the region by emphasizing that the opportunities must be realised 'through SAARC or outside it' and 'among us all or some of us'. Here besides being non-committal to act against terrorism, Pakistan had also blocked a proposal for regional connectively. In fact, Pakistan's aspirations to stood against India by blocking its initiatives and direct support to terrorist activities had already diminished the relevance of SAARC as a politico-economic bloc. The problematic nature of Pakistan triggered the search for a new option for the member countries.
However, the Uri terrorist attack on September 18, 2016, that claimed the lives of 19 Indian soldiers could be termed as a first major setback for SAARC as anguished due to inaction, despite providing evidence, India decided to boycott the SAARC summit in Pakistan. Following a call by India to unite against terrorism Bangladesh, Afghanistan, Bhutan and Sri Lanka also pulled out of the SAARC summit in Islamabad due in 2016. As India's hope of Pakistan taking action against terrorism was dashed down, the requirement for an alternative geopolitical forum became imminent.
Constituted on June 6, 1997, the BIMSTEC initially had only three SAARC members – Bangladesh, India and Sri Lanka and two South East Asian countries – Thailand and Myanmar. After inclusion of Nepal and Bhutan in 2004; five of the eight members of SAARC were included in the new geopolitical group. In 2005, it received a booster dose from Asian Development Bank that beside ensuring funding also submitted a comprehensive report on BIMSTEC Transport Infrastructure and Logistic Study in 2014. With this detailed document in hand, the Modi government decided to implement several projects of regional connectivity in the region including road, rail and air connectivity with Bangladesh, Myanmar and Thailand. They include US$110 million investment in 3200 km India-Myanmar-Thailand Trilateral Highway, Stilwell Road of World War – II era, Manipur-Mandalay bus service and several other projects of regional connectivity. BIMSTEC paid more dividend to member countries in comparison to SAARC. The remaining two – Afghanistan and Maldives have good politico-economic relations with India as India is working on several projects in these countries. Furthermore, with a population of 1.5 billion people and combined GDP of $3.5 trillion the operational procedures of BIMSTEC are more smooth and provide equal status and equal opportunities to the member nations in the identified areas of cooperation including terrorism, international crime and climate change.
SAARC waiting for the revival
The strongest push for the revival of SAARC came from Nepal, apparently under pressure from China and Pakistan, during Kathmandu summit of BIMSTEC in August 2018. However, since then there has been no voice among the SAARC countries to revive the oldest geopolitical organisation of South Asian nations. In recent years, China itself has been exposed before the international community for blindly supporting Pakistan on the issue of terrorism particularly for repeatedly blocking Masood Azhar's declaration as an international terrorist. In fact, Pakistan has not only been isolated from various geopolitical forums but is almost untouchable for its neighbours. It hardly has any working diplomatic relations with Afghanistan, Iran, and other Islamic nations. However, Pakistan boasts to be an Islamic country but was ignored even by the Organisation of Islamic Nations (OIC) in March 2019.
In fact, SAARC was never a natural choice for India. It was mainly due to this reason the idea of SAARC was first floated immediately after independence but it took four decades for its formal launch in 1985 that too with the sustained push by Bangladesh president Ziaur Rahman. In around 49 years of its operation, the group could not achieve much in the region. According to an estimate of ADB, the region has a potential of agriculture export to the tune $22 billion per year but hardly utilizing around $8billion. It further states that around 68% of the potential of inter-regional nature is unutilized in the SAARC region.
Siddheshwar Shukla is Associate Editor with Devdiscourse.com.
NOTE: The views expressed are the personal opinions of the author.
---
FIRST PUBLISHED IN:

Devdiscourse News Desk