NEP 2019 will create a huge market for playschool business in rural India
Government primary schools in India have a standard provision of five classrooms. They all will need 3 additional classrooms to run 'Foundation Stage' for the students between 3 to 6 years of age. Besides, the kids of 3 years are generally not able to take care of themselves in the toilet. The deployment of maids and teachers would be a huge challenge for government agencies. These circumstances will push the parents towards playschools and private schools.
Siddheshwar Shukla
|
Updated: 03-07-2019 12:52 IST | Created: 25-06-2019 19:17 IST
---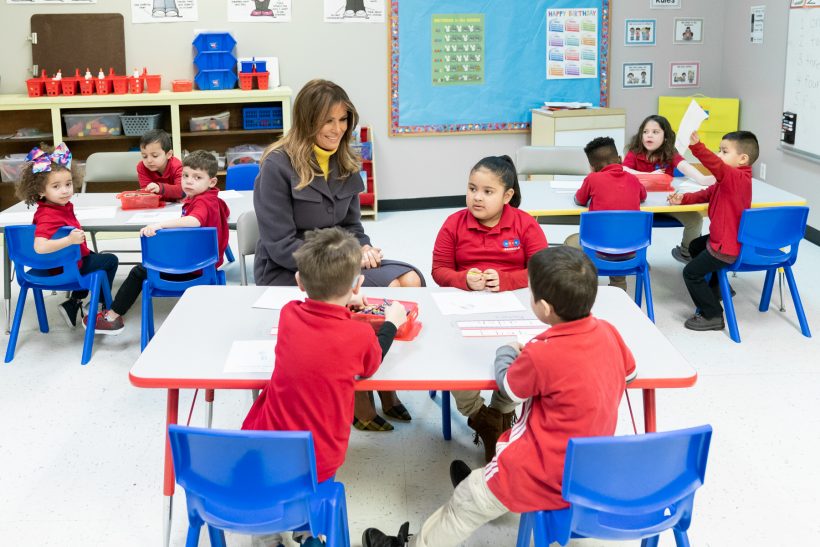 The proposal of the Draft National Education Policy (NEP) 2019 for making Early Childhood Care and Education (ECCE) as a compulsory and integral part of formal school education will create huge scope for private investment in playschool market.
According to the market researchers, the size of play school market in India, though primarily limited in urban areas, is over Rs 25,000 crore per annum and is growing with a Compound Annual Growth Rate (CAGR) of around 20 per cent for past several years. The experts also believe that the unorganised sector dominates the playschool market with a share of 90 per cent but since corporate-style playschool chains have descended in the market, the share of organised playschool is growing with 45 per cent per annum.
What NEP 2019 Recommends?
Though playschool education has become a norm in urban areas particularly in metros, it's not compulsory. As per the existing rules, formal school education starts from 'Primary Stage' which constitutes Grade or Class 1 to 5. The minimum age of a child for admission in a Grade 1 of Primary Stage is six years. Presently, the government schools particularly Kendriya Vidyalaya, Navodaya Vidyalayas, Central Schools and State Schools admit the students only in Grade 1. However, a limited number of government schools, particularly in metros, have started nursery and KG classes as well.
The private schools in urban areas admit students at 3 years of age. Therefore, the private playschool operators in urban areas cater to the need of working parents and provide services from 2 to 3 years plus age. Before promoting the kids into Grade 1, the private schools generally have three Grades – Nursery, Lower KG and Upper KG. Though practically formal, this three years' informal education is known as pre-primary education.
However, the minimum age of a child for admission in the formal education system – Grade 1 of Primary Stage – is six years in both private and government schools throughout the country as per the mandates of RTE Act. As per the existing rules, the government schools can't demand any kind of school certificate for a child seeking admission in Grade 1. The only certificate required for admission is the birth certificate of the child.
If the NEP 2019 is implemented a kid seeking admission in Class/Grade -1 will have to submit certificates of completing 3 years of formal education in 'Foundation Stage School' and school leaving certificate or migration from his previous school.
NEP 2019 has recommended to club three years of informal education – Nursery, LKG and UKG with two years – Grade 1 and Grade 2 - of Primary Stage into a separate category named 'Foundation Stage'. The remaining three years of Primary Stage – Grade 3, 4 and 5 will known as 'Elementary Stage' (p.75). (Devdiscourse is running a LIVE DISCOURSE on NEP 2019)
Why will it translate into more business for playschools?
The private school operators in urban areas are already running pre-primary classes - nursery, LKG and UKG. But as the Right to Education (RTE) Act covers only the children above 6 years of age, there is almost no facility with government schools for pre-primary classes. NPE has also recommended amendment in RTE to accommodate the changes.
For instance, the Delhi government runs over 5,798 schools out of which only 326 are composite schools for providing primary education – Grade 1 to 5 - but none of them has pre-primary classes. In 2018, the Delhi government clubbed some Aganwadis centres to constitute three Mohalla Playschools one each in Okhala, Kondali and Patpargunj with a combined capacity of 28,000 children. The three municipal corporations in Delhi (MCDs) have 1,695 schools but have combined facilities for 51,000 preprimary students only.
Now imagine the huge gap between available and required pre-primary schools or 'Foundation Stage' proposed by NEP 2019.
Government primary schools in the country have a standard provision of five classrooms. Though most of them don't have the required number of classrooms, teachers and other infrastructure. As the 'Foundation Stage' is compulsory in the NEP, these all schools will require three additional classrooms for the students between 3 to 6 years of age. Besides, the young kids of 3 years are generally not able to take care of themselves in the toilet. As the primary schools are still facing huge vacancies for teachers, the deployment of trained maids and qualified teachers for 'Foundation Stage' would be a tough task for government agencies. These circumstances will push the parents towards private schools and playschools.
According to market research by IMARC, conducted before NEP 2019 came into the public domain, the preschool/child care market in India is projected to grow at a CAGR of around 19 per cent during 2019-2024. It may now increase manifold. Shemrok and Shemford Group of playschools have over 625 branches in 14 states of India. Another play school chain - Little Millennium Preschool- claims to have 750 preschool centres across 150 cities in India.
The CAGR growth rate of play schools in India is almost equal to the fast food. After the NEP 2019's recommendations, the growth rate of play school market in India is slated to multiply. Besides, once the students are in their premises these play school chains will open their own schools. A few of them like the Presidium School and the Mother's Pride have already started diversifying their business.
The NEP 2019's provision of providing complete freedom to the schools in choosing their curriculum, pedagogy, textbooks and examination boards will make interschool transfers almost impossible and put the parents in catch 22 situation.
Note: The opinions expressed are personal views of the author.
---
FIRST PUBLISHED IN:

Devdiscourse News Desk