Draft NEP 2019: How teachers can make or spoil education, by Prof. Ranjana Sehgal
Teacher plays a key role in education but could become a spoiler as well. Once a wrong appointment of an incompetent or substandard candidate is made as a teacher, it's practically impossible to get rid of him/her. After reaching at high levels in the hierarchy of power and decision making positions, such teachers have the potential to cause irreparable damage to the society at large and the education system in particular. The impediments before our education system in general, and higher education in particular are many, and the NEP 2019 will have to be implemented in a letter and spirit to deal with them.
Prof. Ranjana Sehgal
|
Updated: 30-07-2019 18:31 IST | Created: 30-07-2019 18:22 IST
---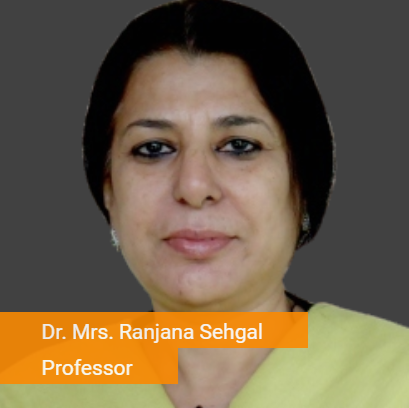 Youth is an important asset for any nation and India has the largest share of the youth population in the world. To reap this demographic dividend for rapid socio-economic development, we need a robust education policy which can change the face of Education, still mired in the British legacy, even though they left India years ago. The Draft National Education Policy 2019 has proposed many reforms, which are under much discussion and debate. Perhaps it is the first time that the people of this country are vigorously debating on such a crucial area of policy and planning, in a true democratic spirit. While we adopt the new realities of development and globalization, we should vigorously work on our indigenous strengths and endeavour to produce world leaders than followers.
The vision statement of NEP becomes significant in this regard, which states, "we want an India centred education system that contributes directly to transforming our nation sustainably into an equitable and vibrant knowledge society, by providing high-quality education to all".
In a decadent education system, where mediocrity prevails over excellence, the real challenge lies in creating effective and efficient systems and processes for translating this policy into practice. The impediments before our education system in general, and higher education, in particular, are many, and the NEP will have to be implemented in letter and spirit to deal with them. As a teacher of Social Work, involved in teaching and research at the postgraduate level for almost 39 years, it becomes incumbent on us to share some of our concerns about Higher Education, as we are a witness to the vicissitudes our institutions of higher learning have traversed over the years.
When institutions of higher learning are struck by a plethora of issues, such as favouritism, minoritism, reservations, petty politics, pseudo-intellectualism, to mention a few, real and substantial changes in the existing system will be an uphill and daunting task for all the stakeholders. We are a rudderless ship, and good intent does not translate into action by itself, it requires massive manpower, resources, practices, effective governance, infrastructure, etc in both qualitative and quantitative terms, to turn things around. At the moment, the present government has effectively five years to reform the education system, which is plagued by commercialization and rat race at both ends. Thus, instead of an overly romantic and idealistic vision in Higher Education, we have a realistic vision, and as a nation, we wish and pray that NEP 19 rises above the document that embodies it, to address the challenges that starkly stare us in the face, as the real test lies in translating the policy into action.
It is easy to dodge our responsibilities, but we cannot dodge the consequences of dodging our responsibilities. Despite a plethora of reforms and experiments, numerous committees and commissions, our education policies of the past have failed in fulfilling the aspirations of the common man and hence the struggle continues to fit our system to the real needs of a fast-changing and aspirational India. We cannot turn back life for what we have missed. If we have to progress then we cannot and should not rationalize our failures, as this is an excuse to justify our incompetence and apathy. Deep introspection is necessary to see, where we stand today and where are we heading? Before, coming to suggestions, I would like to present my about four decades of participatory observation of the Indian education system as an academician.
• There has been an imposition of the Western values and perspectives in most of the disciplines in India.
• Though our present education system, we perpetuate Westernization in the name of modernization.
• Unfortunately, there is no due recognition of Indian wisdom in any field of study.
• Professional educators, academicians, researchers, and practitioners were alienated from their knowledge roots and the Western perspectives have been grafted over their intellectual acumen.
Many issues can be flagged which need our urgent and immediate attention, but instead of analyzing each aspect of NEP 19, the focus is on some crucial aspects, which need to be highlighted and emphasized:
The piecemeal approach has to make way to a more holistic and integrated approach because only when all the pillars are strong, we can create a strong structure and it is heartening to note that a holistic vision of education is adequately reflected in the draft.
As Swami Vivekanand rightly said, "We should learn Western ideas, but follow Indian traditions to build a strong nation". We need to build an indigenous education model that is relevant to our realities and gives a distinct flavour. The curriculum in India cannot be separated from its historical-cultural context. The onus is on us to prepare the future generation, for which we need a paradigm shift in our education system from Euro-criticism to Indianization. We must acknowledge with pride our rich socio-cultural legacy. The false narrative that Indian culture is regressive can be countered by factual knowledge of our socio-cultural context in our curriculum. Euro-centrism is imitative and the cult of imitation leads to an impoverishment of intellect and is not conducive to germination of new ideas.
As of now our universities and colleges are geared more towards creating consumers of knowledge than creators of knowledge. This has to change. The impending danger is that any further persistence of a passive attitude and inertia, the 'chalta hai' attitude on our part can dash our hopes of seeing India as a superpower.
How can one expect the institutions of Higher Education, which have mushroomed, more as a business proposition than centres of real learning, to prepare students for building a nation which is modern, yet rich in values and culture? The coaching class mindset and model that has crept into our higher education system needs to be unequivocally condemned, as it is the death knell for innovation and creative thinking. Making super-human beings, more robotic than human, never was and must never be the aim of any education system.
When employment becomes the primary aim of an education system, then it cannot rise up to the expectations of a new India we are envisaging and aspiring for. The focus has to be on the development of skills in one's respective areas of interest, along with the development of sensitivity towards family, society, environment and national and global concerns, rather than a system nurtured on spoon-feeding and a blinkered view of the subject in question.
The teacher was and shall continue to be the major harbinger of change, despite the onslaught of the internet that has come to dominate every dimension of our lives, and although we do have some excellent teachers, the general mass of teachers at University and the college tends to be mediocre and average, and not without reason. We have witnessed a steady decline in the quality of the teachers entering the portals of higher education over the years. Excellence is not rewarded, rather it is isolated and obstructed from entering into positions of crucial decision making. Right from those who sit in the selection committees to those who are pushed for appointments, merit is often sacrificed at the altar of quid pro quo. A reality duly acknowledged in NEP. Today, it is easy for any Tom, Dick, Harry and even a Jane to become college lecturers, even if they do not possess the requisite qualities. Now that the salaries are good, teaching 'jobs' have become a lucrative career option. There should be rigorous specializations, strict quality parameters and corruption-free appointment and promotion mechanism.
I am of the view that accountability needs a far greater emphasis than has been accorded to it in the Draft NEP. For instance, once a wrong appointment of a substandard/incompetent teacher is made, it is difficult to get rid of him/her, on the contrary, the system provides him/her full protection. After reaching high levels in the hierarchy of power and decision-making positions, they have the potential to cause irreparable damage to the society at large and the education system in particular. No amnesty should be given to anyone in this regard. The accountability must be fixed, no matter how well connected and politically powerful the person is. Faculty performance evaluation and student feedback should be an in-built feature. Apart from knowledge and degrees in their subject, we must test teachers for their social and environmental concerns, as building a deep civic culture is the need of the hour. Before making the final selection the teachers should be observed in action in class and outside and student feedback should be also taken into consideration.
Chapter 13 of the draft NEP is captioned, 'Energized, Engaged and Capable faculty', and observes "the most important factor in the success of Higher Education is the quality and engagement of its faculty. The terms convey a somewhat superficial take on the desirable attributes, and frankly what is really meant by 'engagement' is lost on me. A faculty has to go much beyond mere engagement to a deeper involvement in the whole process of teaching and learning. A teacher can engage a class by being physically present and impart some information, but s/he has to rise above mere engagement to ignite the minds and imagination of the students, which cannot be possible without a deep sense of involvement with the total process of education, and a high measure of accountability.
Even though the role of a social worker finally gets mentioned in multiple contexts, Social Work education finds no mention at all. Ironically Social Work continues to struggle for recognition as a distinct profession, despite its inception in India in 1936. An expert committee could be constituted to go into the challenges that face social work education their suggestions can be incorporated in the final policy statement. The one area which the NEP has totally ignored in relation to School education is the increasing incidence of truancy, and it is pertinent to mention that Social Workers can play a very significant role in this crucial aspect.
Another very crucial area that has got adequate thrust in NEP is Research. People have already deliberated on this aspect ad nauseam, but suffice it to say that I am appalled at the declining standards of research in our universities. I have this one suggestion to make that some basic research skills should be introduced at the High School level, especially to those keen to take up research in Higher Education. Because till a student comes to post-graduate level, he/she has no concept of Research and there is a certain phobia they have which creates fear in their minds.
Legal Literacy- As ignorance of the law is no defence in our day to day living, it's the responsibility of the education system to give some bare minimum basic functional knowledge of the law and legal procedures. Presently, the level of ignorance is such that many do not have the basic knowledge of the constitution, parliamentary system, and the judicial system when they reach the PG level. I strongly suggest that a program of legal literacy should be introduced in the school curriculum to familiarize the students with their fundamental and legal rights under the law of the land.
(For more stories, views and opinions on the Draft NEP 2019, please visit LIVE DISCOURSE)
(Dr. Mrs. Ranjana Sehgal is Professor at Indore School of Social Work, Indore, India)
(Disclaimer: The opinions expressed are the personal views of the author. The facts and opinions appearing in the article do not reflect the views of Devdiscourse and Devdiscourse does not claim any responsibility for the same.)
---
FIRST PUBLISHED IN:

Devdiscourse