Better Call Saul Season 6: Bob Odenkirk shares 'mixed feelings' about show ending
---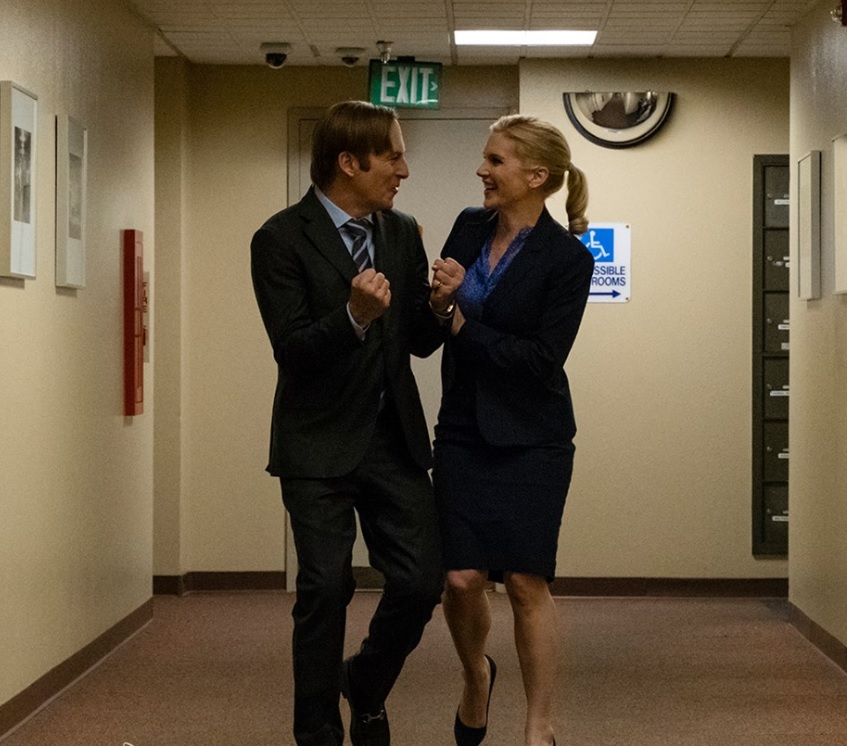 ---
Earlier we notified that the principal photography for Better Call Saul Season 6 has already started. Bob Odenkirk (portrays Jimmy McGill) earlier said that AMC's Better Call Saul Season 6 would bring a new perspective to the Breaking Bad story.
In a recent interview, he told Digital Spy that he feels disagreed on the decision of how the series will wrap up.
"I have very mixed feelings. I don't think you can watch the show, and I can't play this guy, without growing to want him to succeed, and liking him, and wanting to be a better version of himself... I'm not sure that's where he'll end up, though.
"I do like him. I think he's got some good skills. He just doesn't know where to put them. But also, I'll be happy to move onto other characters, because I have played him a long time."
The viewers are passionately waiting to see what store in Vince Gilligan and Peter Gould's Better Call Saul Season 6. Besides, fans are also disappointed after learning that sixth season would mark end to the series.
The journey of the last five seasons became successful and was acclaimed worldwide for their excellent cinematography, brilliant portrayal of the story and outstanding acting. The series EP Thomas Schnauz stated the writers are working hard and expect that the audience would "rewatch both Breaking Bad and Better Call Saul because of the way we wrote them: we didn't go in with an overall plan, and when we finished writing one episode, we weren't exactly sure what was going to happen next."
Meanwhile, Bob Odenkirk clearly cited his belief that the final season of Better Call Saul would change the way viewers had always perceived Breaking Bad.
The actor hinted at Kim Wexler's (Rhea Seehorn) fate. She has been struggling with her partner in her latest ventures. Jimmy's nefarious influence seems to have impacted the beloved lawyer.
Bob Odenkirk revealed recently to The Guardian that he believes Kim is surely alive by the time the storyline of Breaking Bad begins.
"I don't think she dies. I think she's in Albuquerque, and she's still practicing law. He's still crossing paths with her," he said. "To me, that would fuel his desire to be on billboards everywhere, because he wants her to see him," he added.
Meanwhile, the series EP Thomas Schnauz talked to Den of Geek about the special combination of Kim with Jimmy. He said they were not decided till Season 2 whether there will be a relationship grown up between Kim and Jimmy.
"We had zero idea what Kim's role would be in the series. In fact, I think the writers were still debating into season 2 if Kim and Jimmy had an intimate relationship prior to us meeting her in season 1, or were they just friends?"
"I wrote the line about the "sex robot voice" in episode 3, so I was in the camp of: "they started something but career took over and it didn't quite go anywhere." We knew Rhea was good when we saw her audition tape, but then seeing her in the role as we were filming season 1 — all the nuance, the humor, the gleam in her eyes — we knew we had a special combination with her and Bob."
Thomas Schnauz has confirmed via Twitter that the team is currently in the process of shooting episode 6, and the preparations are underway for episode 7 (the halfway point of the final season).
Currently, there is no announcement on the release date for Better Call Saul Season 6. As soon as we get any updates, we will keep you posted. Stay tuned!!
Also Read: Succession Season 3 trailer reveals plot & first looks at Skarsgård, Brody & Davis