'Stranger Things Tokyo' spinoff is under development
---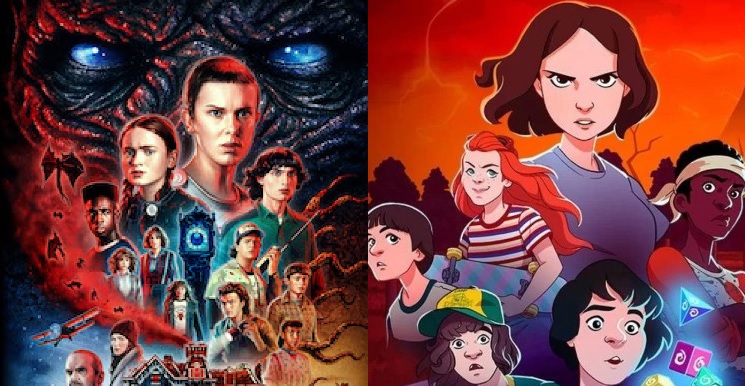 ---
Netflix's popular show Stranger Things Season 5 is going to be the final chapter of the fictional horror drama. While the fifth season is going to be the final season of the series, Duffer Brothers have been hinting for years that this is not the end of the Stranger Things universe. They are expanding the franchise.
"There's a version of [a spinoff] developing in parallel [to season 5], but they would never shoot it parallel," Ross said while speaking to Variety. "I think actually we're going to start delving into that soon as we're winding down and finishing these visual effects, Matt and I are going to start getting into it."
Recently, the Duffer Brothers said they are planning a spinoff series. One of the Stranger Things spin-offs is called Stranger Things Tokyo, which will be an anime series.
"An encounter with the Upside Down evolves into a grand adventure for video game-loving twin brothers living on the outskirts of 1980s Tokyo." According to What's on Netflix, the series is planned to be around 6 hours long and is labeled as "the first" Stranger Things spinoff.
In an interview with the Happy Sad Confused podcast last year, Duffer Brothers already opened up on the spin-off and the deal with Netflix. Matt Duffer said the animation series would be "1,000% different" from the original and added it'd be a "story that connects to the Stranger Things world, but it really is more about how we're telling that story."
Season 5 of the original Stranger Things series, aka, the final outing of the drama is expected to premiere in 2024. Other projects of Stranger Things include The Talisman and the Death Note live-action adaptation of the anime series.
We will keep an eye on Stranger Things Tokyo and track its development and update you accordingly.
Also Read: Stranger Things Season 5 will be 'both epic and very emotional,' says producer