When will Tribes of Europa Season 2 come on Netflix?
---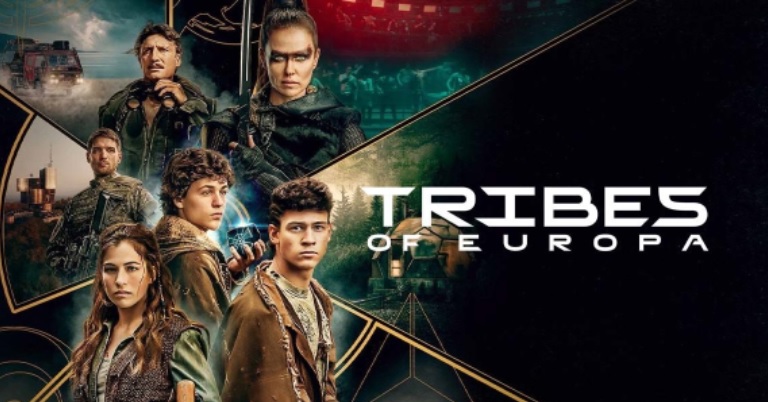 ---
The entertainment media has seen a surge in demand for new content from different countries around the world, thanks to streaming platforms like Netflix. The streaming giant presented many popular German series for global viewers. Audiences around the world repeatedly watched dramas like Tribes of Europa and wait for a second season. The first season premiered on Netflix on 19 February 2021.
The German series tells the story of three siblings set out to change the fate of Europe after a war arises between the tribes. The drama is set in the year 2074 after a global catastrophe destroyed the continent. Three siblings, Kiano (Emilio Sakraya), Liv (Henriette Confurius) and Elja (David Ali Rashed) set out to change the fate of Europe after a war arises between the tribes. The siblings get caught up in a conflict when they come into possession of a mysterious cube.
The first season concluded with Kiano killing his father. Following the cube's directions to the Atlantian ark, Moses (Oliver Masucci) and Elija arrive at a deserted lake. Frustrated at their failure, Elja throws the mysterious cube and as it falls into the water, the ark emerges. Tribes of Europa Season 2 will likely show where the portal is.
Fans believe there have to be Tribes of Europa Season 2 to resolve the cliffhangers of the first season. And they are hopeful of its renewal, as Netflix never officially canceled the series. But some fans are concerned that Tribes of Europa may not have a Season 2.
Netflix's schedule has been badly suffered by the COVID-19 pandemic. But now Media and Entertainment industry bounced back strongly so, we hope the German series will return with an adventurous story in Tribes of Europa Season 2.
We will update you as soon we get an announcement from the makers or the streamer. Stay tuned to Devdiscourse for more information on the Netflix foreign language series.
Also Read: The Empress Season 2 may explore the pregnancy of Elisabeth