The Empress Season 2 may explore the pregnancy of Elisabeth
---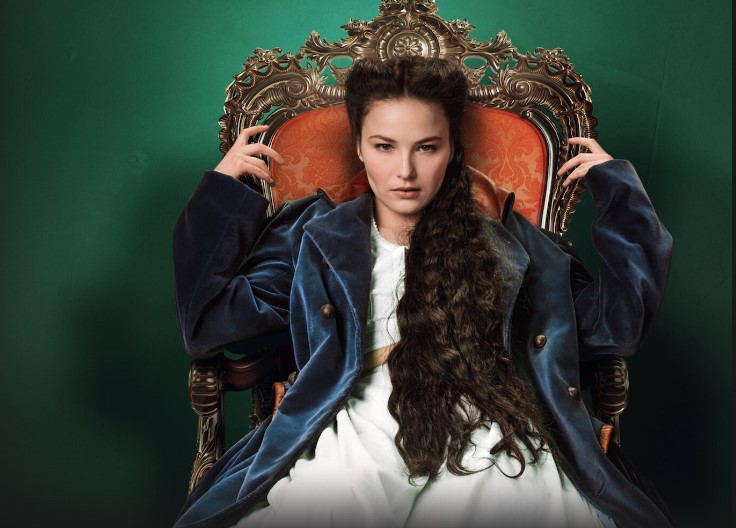 ---
The German historical drama 'The Empress' based on the life of Empress Elisabeth of Austria was released by Netflix on September 2022. Within a month after its release, the streaming giant renewed the series for a second season.
Spoilers alert: This article contains The Empress Season 2 spoilers.
The series was co-written by Bernd Lange, Janna Maria Nandzik, and Lena Stahl. Florian Cossen and Katrin Gebbe are the co-directors of the series. The story of Elisabeth's life tells everything about her power of love, and courage to think differently for a better future. The series is set back in 1854, when a Sixteen-year-old Bavarian duchess fell in love with her sister's fiancé Emperor Franz Joseph. The story shows how the rebellious princess Elisabeth enters into the world of politics at the Viennese court after marrying Joseph. The Empress Season 2 will pick from the end of the first season.
According to What's on Netflix, The Empress Season 2 may explore the pregnancy of Elisabeth. The young queen will give birth to her first child among four, Archduchess Sophie of Austria. While she will be happy with the birth of her child, her mother-in-law thinks Elisabeth is too young to raise her child, so she'd take responsibility of the child.
However, after some years, Elisabeth convinced her husband to allow her to take the children with her for the travel. Sadly, her first child Archduchess Sophie died of fever during the journey.
The first season made it to Netflix's global top 10 in the non-English television shows category for five straight weeks and has topped viewing ranks in 88 countries, including the UK, Austria, Mexico, and the show's home country, Germany.
After the release, the showrunner Katharina Eyssen told Netflix, "I am incredibly grateful that we were able to touch so many different people in Germany and all over the world with our series. The story of Elisabeth's life is a story of the power of love, but also of the courage to be different, and of hope for a better future, and that is what we need at this time. That's why we are very happy to be able to continue telling this exciting story."
In terms of the current status of The Empress Season 2, the production is yet to begin. If the production starts within two months, then we have to wait for The Empress Season 2 to watch in 2024.
As for the cast, the confirmed list is yet to be revealed. Still, according to the story's cliffhangers, we could expect Devrim Lingnau as Elisabeth, Philip Froissant as Franz Joseph, Melika Foroutan as Joseph's mother, Johannes Nussbaum as Joseph's brother, Elisa Schlott as Elisabeth's sister, Jördis Triebel as Elisabeth's mom and other sovereign members.
Keep an eye on Devdiscourse for updates on The Empress Season 2 and more German series.
Also Read: 'The Grimm Reality' to retell German folklore in a new way in 2023