Hollywood's Chernin, Banijay's owner in talks on ITV Studios
Both Chernin's co-production vehicle North Road and Banijay-parent FL Entertainment would prefer to control the business, which has been a stumbling block in a potential deal, the sources said. ITV and FL Entertainment declined to comment.
---
Reuters
|
Updated: 01-02-2023 17:08 IST | Created: 01-02-2023 16:36 IST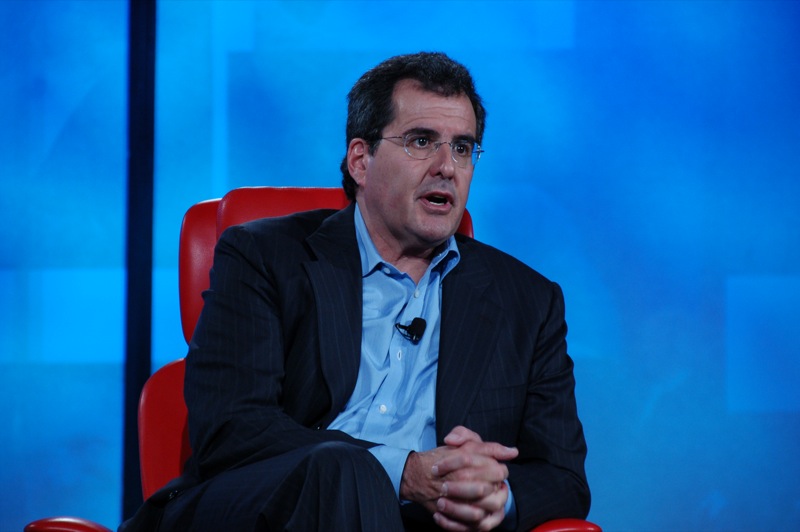 ---
Veteran Hollywood producer Peter Chernin and the owner of French TV production group Banijay have expressed an interest in buying a stake in UK broadcaster ITV's Studios, the maker of hit show "Love Island", sources familiar with the matter told Reuters. Shares in ITV rose more than 3% in early Wednesday trading to a 10-month high.
Other private equity-backed studio firms have also assessed the asset on and off in recent months, the sources said. The business has been valued at as much as 3 billion pounds ($3.7 billion), according to analysts. ITV, Britain's biggest free-to-air commercial broadcaster, is open to selling a minority stake in Studios to a strategic partner, such as a larger TV producer or private equity firm with production assets, the sources said, but it wants to retain majority control.
The sources declined to be identified because the matter is confidential. Both Chernin's co-production vehicle North Road and Banijay-parent FL Entertainment would prefer to control the business, which has been a stumbling block in a potential deal, the sources said.
ITV and FL Entertainment declined to comment. North Road did not respond to requests for comment. The sources said discussions with interested parties have been ongoing in recent months, although no formal process was under way and banks have not been officially appointed to advise.
Chernin, known for the revival of "Planet of the Apes" and "Hidden Figures", set up North Road last summer after he raised $800 million from private equity firms Providence and Apollo to fund acquisitions in the United States and abroad. Providence, which owns a stake in North Road, also declined to comment for this story.
Analysts at Citi said the Reuters report highlighted the potential hidden value within ITV, although a sale of all or even a majority of Studios was unlikely. "But we do see a pathway whereby, via consolidation, ITV may be able to simultaneously both demonstrate and create value from ITV Studios," they said.
Banijay, which produces reality shows such as "Big Brother", "MasterChef" and "Survivor", became part of French entrepreneur Stephane Courbit's FL Entertainment in a special purpose acquisition company (SPAC) listing in July. It has made more than 25 acquisitions since 2008. ITV built up its Studios production business in the last decade to reduce its reliance on the British advertising market and tap into rising global demand for content.
More than half of its revenue comes from outside Britain, and it is targeting annual growth of at least 5% for the next three years, helped by a slate that includes game show "The Chase" and dramas like "Line of Duty". Revenue in the nine months to end-September rose 16% to 1.39 billion pounds ($1.71 billion).
But for investors, growth in Studios has been overshadowed by spending on the newly launched ITVX streaming service and worries about the resilience of advertising. ITV's shares are down 27% in the last 12 months. Chief Executive Carolyn McCall said last month that ITV was reviewing options for Studios, but that it would not do something "short term or tactical in order to prove value".
"So it's definitely not for sale," she added. BINGE WATCHING
Interest in ITV Studios follows frenzied deal-making during the pandemic, when private equity poured billions of dollars into content and production houses as they bet that soaring demand for new TV shows and films would continue. Instead, the value of global streaming and production companies, including Netflix and Walt Disney, has dropped, after losing customers as COVID-19 restrictions eased and consumers tightened spending.
ITV is due to publish full-year results on March 2. Investors will be keen to hear how ITVX and advertising spending have fared. One option for a minority partner in ITV Studios being considered may be to swap equity in the company for a stake in the parent company over three-to-five years, the first source said, and eventually sell its shares in the public market.
ITV would like Studios to be valued at 12-14 times earnings before interest, taxation, depreciation and amortisation (EBITDA), the sources said. Studios increased its adjusted EBITA by 31% to 124 million pounds for the six months ending June 30.
That would imply a valuation of about 3 billion pounds, in line with analysts' calculations and nearly as much as ITV's total market value of 3.27 billion pounds. ITV may struggle to argue for a minority sale at those multiples given the industry downturn, one of the sources said. ($1 = 0.8122 pounds)
(This story has not been edited by Devdiscourse staff and is auto-generated from a syndicated feed.)