Had started losing hope in independent cinema till OTT came, says Manoj Bajpayee
---
PTI
|
Mumbai
|
Updated: 26-03-2023 14:07 IST | Created: 26-03-2023 14:00 IST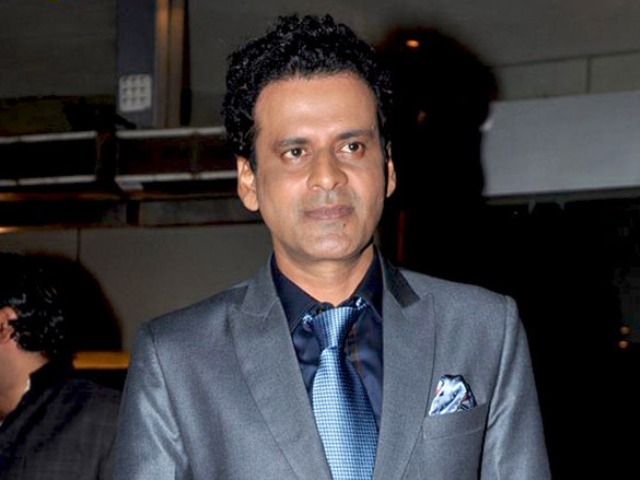 ---
Critically-acclaimed films have been the bedrock of Manoj Bajpayee's 30-year career but the actor says there was a moment when doubted his decisions to actively back independent cinema as there was no audience for his movies.
It was the arrival of OTT (over-the-top) platforms that changed the game for the National Award winner, who made his digital debut in 2019 with Prime Video's ''The Family Man''.
Citing the example of the underwhelming response to his 2017 psychological drama "Gali Guleiyan", the actor said he was disappointed when the festival favourite film failed to lure audiences to theatres despite good promotions.
"Somewhere, in the process, a few years back, I started losing hope in independent cinema and my whole choice to go and support them because the audience was not showing interest in going to the cinema hall and watching them.
''That was the time, somewhere I started questioning my choice of supporting independent cinema. For me, it is very important that people watch it and if they are not watching it, I am not ready to make films for four-five people who will watch it... And that time OTT wasn't there. So, somewhere it made me sad, not that I was heartbroken,'' Bajpayee told PTI in an interview here.
The actor said OTT happened for him, especially at the time when he wasn't keen about exploring the medium. Things started looking up after the sensational success of Raj & DK's spy thriller series "The Family Man".
''I was thinking I am not going to be part of the clutter that is there on OTT, if it is offered to me. I had refused so many series. Then, 'The Family Man' and working with Raj and DK happened.
''But to get that kind of success with the first season was unimaginable. Then pandemic happened and the second season came, it crossed all the records. In true sense that is the crossover from India. All the independent films that were released after season one on OTT, all of them were received so well,'' he said.
His new love affair with streamers continues. The actor was most recently seen in the Disney+ Hotstar film ''Gulmohar'' with Sharmila Tagore. He will reprise his role of the intelligence agent Srikant Tiwari in the third season ''The Family Man''.
''Everywhere people are talking about 'Gulmohar' and how lovely they found it. Sharmila ji is so happy and very sweetly she said, 'At the age of 79-80, it feels good that you are still loved'.
''I feel happy with it because I have been doing independent films, middle-of-the-road cinema with new directors, putting all my faith in it. Many times, in the past, things never worked out with the audience but in the end, you just say, 'It is nothing but just the right time'," he added.
Bajpayee said he witnessed a change post "The Family Man", as most of his films that were released on the digital medium such as ''Mrs. Serial Killer'', ''Silence... Can You Hear It?'', "Dial 100", and "Gulmohar".
''This has been happening since 'The Family Man' season one and so many of my films came and it got such a huge reception by the audience on OTT. It gives me an immense amount of satisfaction, immense amount of belief or reassurance that whatever I was doing, I was just right,'' he said.
Bajpayee said OTT has reinstated his belief in independent cinema.
"…But now because of OTT, the audience has shown one thing, that 'If you come to me, I will definitely watch it and I will tell you exactly how I found it'. So, people discuss the film, the performances." According to the actor, it is essential to demarcate films that are meant for theatrical experience and for OTT in the post pandemic era.
''If at all they (viewers) would go to a film that would be much more hyped up, it has to have a lot of entertainment factor in it. In India, it is a whole different game when it comes to movie going," he said "So, now when these films are available on OTT, they watch it in numbers, and they show faith and love. And we as makers should decide very honestly which film we are ready to send to theatres and which films should we show it on OTT," he added.
Bajpayee's latest project is "The Vial – India's Vaccine Story", a documentary revolving around the country's Covid-19 vaccine journey, on which he serves as narrator. The film, which brings to life the inside story of what went into producing the Covid-19 vaccine vial, premiered on History TV18 on Friday.
The actor said he wanted to celebrate the contribution of front-line workers during the pandemic through this documentary.
''It is very important to celebrate the people who are behind the scenes. We should make as many documentaries and as many films on them as possible.
''For (example), for me it is very important to know what your cameraman is doing, how he is standing for so many hours, and how many lightmen (do so) when they are shooting for a film. They work in a very unhealthy and risky condition. The problem is we don't recognise the effort of others," he added.
Spanning 60 minutes, "The Vial – India's Vaccine Story" unfolds the story behind India's success in developing, manufacturing and delivering the Covid-19 vaccine in unprecedented timelines.
(This story has not been edited by Devdiscourse staff and is auto-generated from a syndicated feed.)