Jujutsu Kaisen Chapter 218: Confirmed release date and potential plotlines
---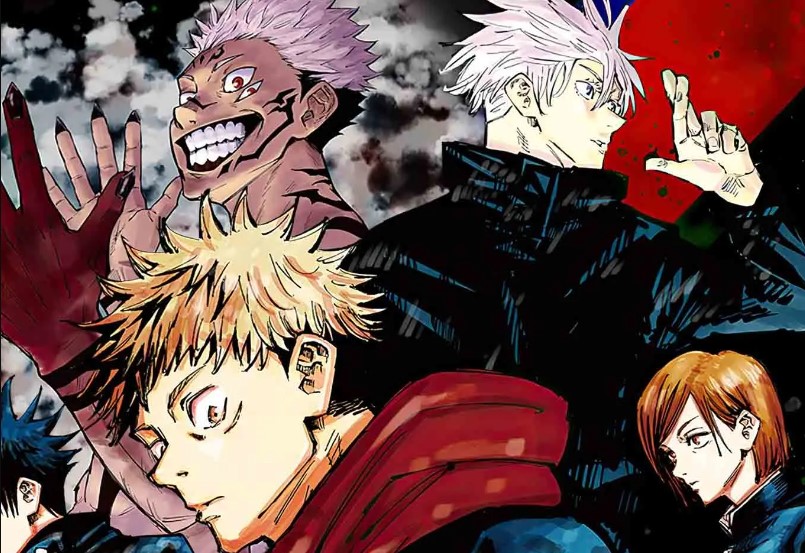 ---
Jujutsu Kaisen is a story that lots of people enjoy reading. Chapter 218 was not released last week, but it will be released on April 2nd, Sunday, at 8:00 AM PT. Fans all around the world will be able to read it in English on the official website of Viz Media and Manga Plus.
In the last chapter, Sukuna controlled Megumi Fushiguro's body and Yuji couldn't stop him from becoming stronger. This surprised Jujutsu Kaisen fans, but they found it interesting to learn more about Sukuna's character.
Sukuna beat some Jujutsu sorcerers and now he is looking for his next opponent, Yorozu. This might lead to a flashback about a time called Heian Era that fans are excited to see. People of all ages can enjoy reading about Jujutsu Kaisen's characters and their exciting adventures.
Jujutsu Kaisen Chapter 218 prediction
Since the release of Jujutsu Kaisen Chapter 218 has been delayed, there are no spoilers available yet. The spoilers will most likely come out closer to the new release date. Fans will have to wait a little longer to find out what happens in the new chapter.
However, based on the previous chapter, it is likely that Mahoraga will be summoned and will face Yorozu's flesh armor, which is her ultimate defense. It is expected that Mahoraga will struggle against Yorozu's defense, as it would be strange for him to defeat it instantly.
The fight between Sukuna and Yorozu is just starting, so it is unlikely that there will be a clear winner in Chapter 218. The battle could continue for at least three chapters, with even more to follow. Fans can look forward to seeing the two characters use their best moves against each other.
Jujutsu Kaisen Chapter 217 Recap
In the previous chapter of Jujutsu Kaisen, titled "Bath: Part 2", Yoruzu and Sukuna were shown in a stadium ready to fight. Yoruzu asked Sukuna why he wasn't changing his face back, and the two began to fight. Yoruzu attacked first, but Sukuna evaded it easily and kicked her, but she was able to defend herself. During the battle, Yoruzu mentioned that Angel was also present, but Sukuna couldn't notice his presence.
Yoruzu revealed that her love for Sukuna allowed her to sense Angel's presence. She expressed her desire to be killed by Sukuna's hands or to kill him herself. She asked Sukuna what he would give her if she won, to which Sukuna replied that he would give her anything she wanted, including marrying his dead body. Yoruzu was excited and shared her plan to destroy three villages and use the dried heads of the most handsome boys as decorations.
During the battle, Sukuna released Divine Dogs, but Yoruzu was able to evade their attacks. Yoruzu then trapped Sukuna within an enclosure, but he managed to escape it. She asked Sukuna why he wasn't using his Cursed Technique, to which he replied that he wanted to drown Megumi's soul completely. Yoruzu got angry and asked him to use Malevolent Shrine, Sukuna's Domain Expansion. Sukuna then summoned Mahoraga.
At the end of the chapter, Yoruzu took a new form with armored flesh, wings, and a bug-like face, while Sukuna summoned Mahoraga.
We will come up with more Jujutsu Kaisen Chapter 218 spoilers as soon as it comes. Fans can read all the published chapters of the Japanese manga Jujutsu Kaisen Chapter on the official manga platforms, including Viz Media / Shonen Jump and Manga Plus.
Stay tuned to Devdiscourse for updates on more Japanese manga.
Also Read: One Piece Chapter 1080: Shanks vs. Eustass Kid and end of an era