Heartstopper Season 3: Everything We Know So Far
---
Devdiscourse
|
New York
|
Updated: 18-09-2023 12:22 IST | Created: 18-09-2023 12:22 IST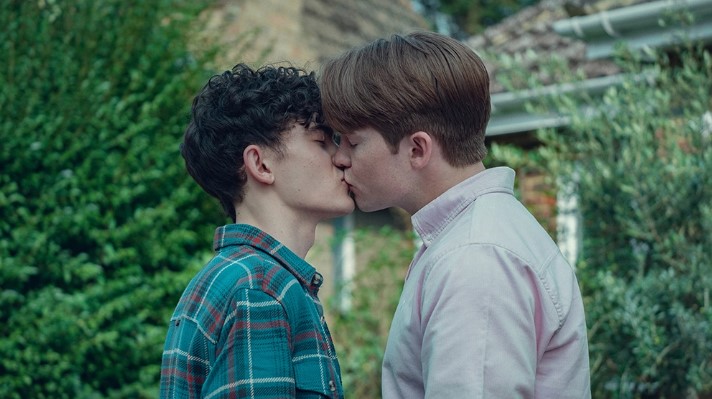 ---
Heartstopper, the beloved LGBTQ+ teen drama series available on Netflix, has captured the hearts of viewers worldwide with its heartwarming story. As fans eagerly await the arrival of Season 3, this comprehensive guide provides all the information currently available about the upcoming season, including intricate plot details, the introduction of new and returning cast members, and the much-anticipated release date on Netflix.
Heartstopper Season 3 Cast
While the full list of cast members for Season 3 has not yet been officially announced, fans can expect to see many familiar faces from Season 2 making a return. These include:
Kit Connor as Nick
Joe Locke as Charlie
Yasmin Finney as Elle
William Gao as Tao
Corinna Brown as Tara
Kizzy Edgell as Darcy
Sebastian Croft as Ben
Tobie Donovan as Isaac
Rhea Norwood as Imogen
Jenny Walser as Tori
Cormac Hyde-Corrin as Harry
Olivia Colman as Sarah, Nick's mother
These talented actors brought the characters to life in the previous seasons and are likely to continue their captivating performances in Season 3.
What Will Season 3 of Heartstopper Be About?
As fans eagerly anticipate the arrival of Heartstopper Season 3, many are wondering what new developments and challenges will unfold for Nick and Charlie, the beloved protagonists of this LGBTQ+ teen drama. While the exact plot details of Season 3 have been kept under wraps, we can draw some insights from the source material and the events of the previous seasons.
Adaptation from Alice Oseman's Graphic Novels
Heartstopper Season 1 covered the events of Volume One and Two of the Heartstopper graphic novel series, penned by Alice Oseman and initially published in 2019. Season 2 was based on Heartstopper Volume Three, which saw Nick and Charlie facing their first real relationship problems and embarking on a memorable school trip to Paris.
Volumes Three and Four of the graphic novel series were released in 2020 and 2021, respectively, with the fifth installment set to grace bookshelves in December 2023. Furthermore, a sixth and final book has been announced, although a release date for it is yet to be revealed.
Heartstopper Season 3 Potential Plotline
While specific plot details for Season 3 remain a closely guarded secret, it's plausible that the series will delve into the events of Volume Four, which continues to explore Charlie's eating disorder storyline briefly introduced in Season 2. The official novel synopsis for Volume Four hints at the evolving dynamics between Charlie and Nick, saying, "Charlie and Nick's relationship has been going really well, and Charlie thinks he's ready to say those three little words: I love you. Nick feels the same way, but he's got a lot on his mind — especially the thought of coming out to his dad and the fact that Charlie might have an eating disorder."
This suggests that Heartstopper Season 3 may focus on the challenges Nick and Charlie face in expressing their love for each other amidst personal struggles and external pressures.
Author Alice Oseman has highlighted that mental health will continue to be a central theme in Season 3. The series began to explore mental health prominently in Season 2 and is expected to delve even deeper into this topic in the upcoming season. Oseman suggested that viewers could expect to see how mental health affects Nick and Charlie's relationship, as well as the dynamics of other friendships in the show.
Readers of Volume 4 of the graphic novels may have some hints about what to expect in Season 3, as the series often draws inspiration from the source material.
Heartstopper Season 3 is likely to continue exploring subplots introduced in earlier seasons. Tao and Elle will navigate a long-distance relationship, Tara and Darcy will work on mending their relationship, and Isaac's exploration of asexuality, which resonated with the ace community, is expected to continue as a subplot.
Heartstopper Trailer and Release Date
While there is no trailer for Heartstopper Season 3 as of yet, filming is set to begin in October 2023. Based on the production timeline of previous seasons, fans can likely expect the new season to hit their screens in the summer of 2024. The exact release date will be announced by Netflix closer to the time.
In the meantime, fans can rewatch the trailers for the earlier seasons to reminisce about the captivating journey of Nick and Charlie.
Stay tuned for updates as we follow the heartwarming and authentic love story of Nick and Charlie.
Also Read: Vikings: Valhalla Season 3 release date, cast, plot and everything we know