The Seven Deadly Sins Season 3, Season 4 update: Manga's pre-screening event slated on Sept 22
Devdiscourse News Desk
|
Sonipat
|
Updated: 06-07-2019 19:06 IST | Created: 06-07-2019 19:06 IST
---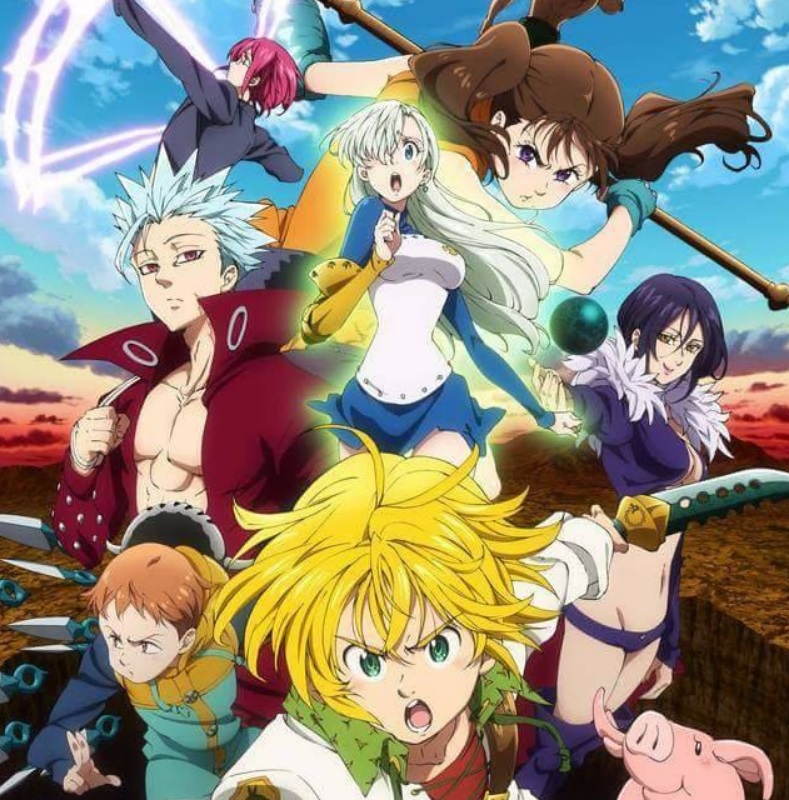 The Seven Deadly Sins Season 3 is highly being looked upon by the Japanese manga lovers. Many fans believe they are waiting for The Seven Deadly Sins Season 4, and this is what even Netflix considers. Like the other seasons the last season's episodes aired between January 13, 2018 to June 30, 2018 also received tremendous response and fans are now demanding for another season.
According to Netflix, The Seven Deadly Sins Season 4 (Nanatsu no Taizai) is the imminent one instead of Season 3. Whatever it may be, The Seven Deadly Sins: Wrath of the Gods is currently slated for a release Fall 2019 in Japan. There has been an announcement over Twitter of a pre-screening event for the third iteration of Nanatsu no Taizai on September 22 in Japan.
The anime is based on the manga novels of the same name. In the region of Britannia, The Seven Deadly Sins were once an active group of knights. They disbanded after they plotted to overthrew the Liones Kingdom. Their supposed defeat came at the hands of the Holy Knights, but there were rumours that they were still alive.
After a decade, the Holy Knights staged a coup d'état and captured the king and became a tyrant ruler of the kingdom. Elizabeth Liones, the third princess, ventures into a journey to find out those Seven Deadly Sins and tries to help in taking back the kingdom of the Holy Knights. Elizabeth's aim is to restore peace in the land. She believes she can bring back peace and prosperity to the Kingdom of Liones.
Many are wondering whether or not there will be The Seven Deadly Sins Season 4 (or Season 3 according to some believers). Definitely, there will be another season, what we can say, due to the amount of story left to be covered. But it's unclear if the next season will become the last season of Nakaba Suzuki-illustrated Japanese fantasy manga series. However, Season 4 will be available for streaming on Netflix by July or August 2020.
There will be a pre-screening event for the "Nanatsu no Taizai: Wrath of the Gods" anime on September 22nd. The series will have its broadcast premiere in Fall 2019 https://t.co/SquQDCwAH2 pic.twitter.com/lkUxtfVtXu

— moetron | pKjd (@pkjd8I8) July 4, 2019
Also Read: One Piece Chapter 947, 948 spoilers: Luffy fights powerful Mafia, Will he takeover Udon Prison?
---