Bihar Education Minister firmly stands by his 'Ramcharitmanas' statement
Bihar Education Minister Chandrashekhar reiterated his statement over Ramcharitmanas and said that he spoke the truth and he stands by his statement.
---
ANI
|
Updated: 13-01-2023 18:13 IST | Created: 13-01-2023 18:13 IST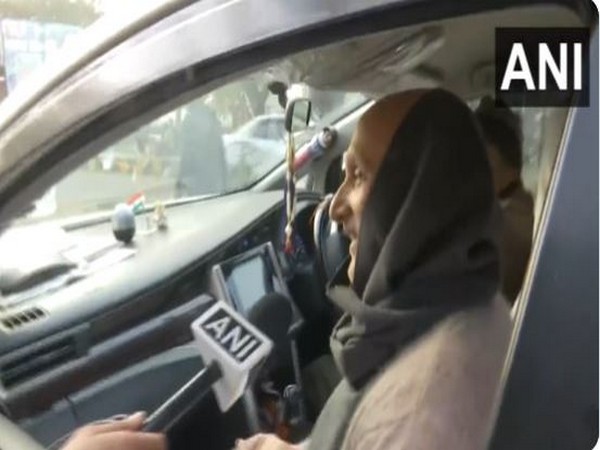 ---
Bihar Education Minister Chandrashekhar on Friday refused to budge from his controversial statement on "Ramcharitmanas" and said that he stands by his statement. The remarks made by Chandrashekhar on Ramcharitmanas have stirred outrage among Hindu religious leaders and BJP. They have demanded his dismissal from the government.
Speaking to media persons, the Bihar Minister said, "How many times do I say the same thing? I spoke the truth, I stand by it. What do I have to do with whatever anyone says?..." Bihar Minister on Wednesday stoked the controversy after he claimed that Ramcharitmanas, an epic Hindu religious book which is based on Ramayana, "spreads hatred in the society".
While addressing the students at the 15th convocation ceremony of Nalanda Open University, he described Ramcharitmanas and Manusmriti as books that divide society. "Why was Manusmriti burnt, because many abuses were given in it against a large section. Why was Ramcharitmanas resisted and which part was resisted? Lower caste people were not allowed to access education and it is said in the Ramcharitmanas that lower caste people become poisonous by getting an education as a snake becomes after drinking milk."
He has said that Manusmriti and Ramcharitmanas are books that spread hatred in society as it prevents Dalits-backwards and women in society from getting an education. "Manusmriti, Ramcharitmanas, Bunch of Thoughts by Guru Golwalkar... these books are books that spread hatred. Hatred will not make the country great, love will make the country great," added Chandrashekhar.
Earlier on Thursday, BJP leader Sushil Modi condemned the 'controversial' statement made by Bihar Education Minister on 'Ramcharitmanas', saying that BJP won't tolerate the insult of the sacred book. "In the first yug, Manusmriti, in the second yug Ramcharitmanas, and in the third yug Guru Golwalkar's 'Bunch of Thoughts' have been the books for spreading hate," he said.
He further claimed, "In a portion of Ramcharitmanas, it is written that people of lower castes don't have the right to take education, and they can be as "dangerous" as "snakes" after getting educated." Reacting to Chandrashekhar's statement, in an interview with ANI, Sushil Modi said, "BJP won't tolerate any insult to the Ramcharitmanas. This is a highly objectionable and inciteful statement."
He further demanded Chief Minister Nitish Kumar to 'sack' the Bihar minister from his post. Poet Kumar Vishwas also demanded the sacking of the Education Minister from the Bihar government for his "indecent" remark on Ramcharitmanas.
Chandrashekhar's language was indecent. Nitish Kumar and Tejashwi Yadav should sack such minister from their organization and cabinet, Vishwas said at the Udaipur airport here. "Can the minister say this for any other religion? He does not have the knowledge of Ramcharitmanas," Vishwas added.
Meanwhile, Chief Minister Nitish Kumar refused to comment on the matter, saying, "I don't know anything about it." Ayodhya seer Jagadguru Paramhans Acharya also demanded that the Minister should be sacked from his post.
"The way Bihar's Education Minister has described Ramcharitmanas book as a book that spreads hatred, the whole country is hurt by it, it is an insult to all Sanatanis, and I demand legal action for this statement. That he should be sacked from the post of minister within a week. And he should apologize, if this does not happen, then I declare a reward of Rs 10 crores, to the one who will chop off the tongue of Bihar's Education Minister Chandrashekhar," Jagadguru Paramhans Acharya, Tapaswi Chawani Temple said. He said that such remarks will not be tolerated at all. Ramcharitmanas is a book that connects and not divides. Ramcharitmanas is a book to establish humanity. It is the form of Indian culture, it is the pride of our country. Such comments on Ramcharitmanas will not be tolerated. (ANI)
(This story has not been edited by Devdiscourse staff and is auto-generated from a syndicated feed.)