"Before going to Davos, bring back projects that went out of Maharashtra to Gujarat": Sanjay Raut hits out at Eknath Shinde
Shiv Sena (Uddhav Balasaheb Thackeray) MLA Sanjay Raut has taken a dig at the Maha CM saying that the visit to Davos can only be fruitful if he is able to bring an investment of Rs. 5 lakh crores.
---
ANI
|
Updated: 16-01-2023 15:36 IST | Created: 16-01-2023 15:36 IST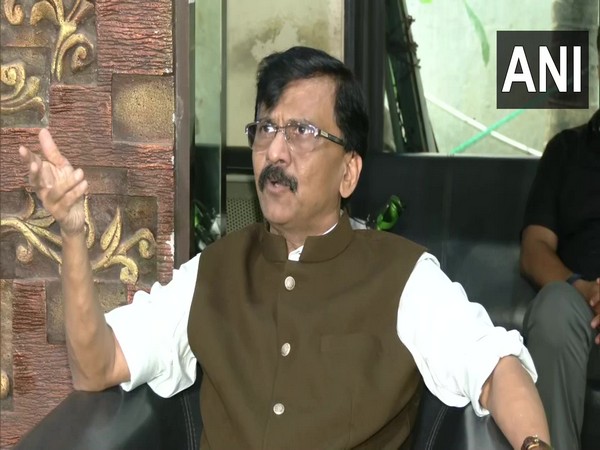 ---
Reacting to Maharashtra CM Eknath Shinde's visit to the World Economic Forum (WEF) in Switzerland's Davos, Shiv Sena (UBT) MLA Sanjay Raut said that the Maharashtra CM should go to Gujarat before going to Davos and bring back projects that went out of the state to Gujarat. Maharashtra CM Eknath Shinde is to participate in the WEF in Davos of Switzerland. The WEF is to be held from January 16-20. However, it is reported from sources that the visit is curtailed since PM Narendra Modi is going to be in Mumbai on January 19.
Hitting out at the CM's visit, Sanjay Raut said, "It would be a good thing if he (Maha CM Eknath Shinde) could bring Rs 5 lakh Crore worth investment from Davos from his 2-day visit. But, projects of 2.5 Lakh crores have already gone out of Maharashtra and have gone to Gujarat. The CM should go to Gujarat first and get those back first." Maharashtra Chief Minister Eknath Shinde on Wednesday exuded confidence in a fruitful visit to Switzerland's Davos to participate in World Economic Forum (WEF) by saying that he will bring huge returns for the State and India's financial capital Mumbai.
Meanwhile, PM Narendra Modi is going to be in Mumbai on January 19. This will be PM Modi's first visit to Mumbai after the Shinde-Fadnavis government took over the reins of the state. His visit will likely kick-start the campaign for the upcoming Brihanmumbai Municipal Corporation (BMC) polls for the ruling Bharatiya Janata Party (BJP) and Balsahebanchi Shiv Sena, led by Shinde. While the PM's Office is yet to convey the official schedule of his visit, the programme is likely to take place at the MMRDA ground in Bandra-Kurla Complex on January 19. The visit will be marked by the inauguration of a slew of infrastructure projects focused on Mumbai. (ANI)
(This story has not been edited by Devdiscourse staff and is auto-generated from a syndicated feed.)