Ramkrishna Forgings plans multi-crore investment to setup 85 MW solar capacity: CFO Lalit Khetan
---
PTI
|
New Delhi
|
Updated: 05-03-2023 16:12 IST | Created: 05-03-2023 16:03 IST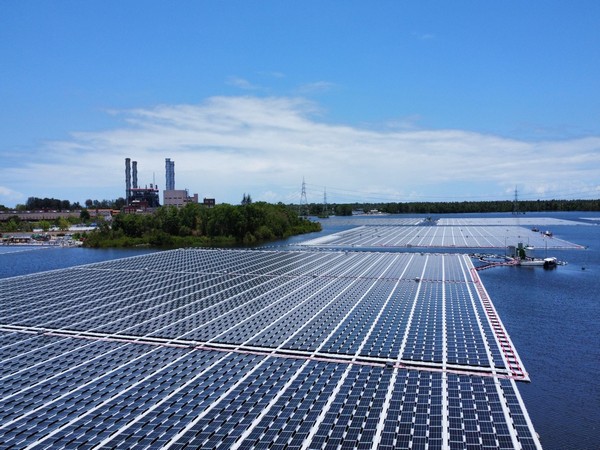 ---
Ramkrishna Forgings is planning multi-crore investments to set up around 85 mega watt (MW) renewable energy capacity, company CFO Lalit Khetan has said.
The company aims to execute the plan over the next 12 months, Khetan said.
Out of the planned 85 MW green capacity, about 8 MW roof-top solar project will be set up at the company's forging plants at Sariekella and Dugni, in Jamshedpur, he told PTI.
''The total cost of the 8 MW project is estimated to be approximately Rs 35 crore, which will be financed by a mix of debt and equity,'' Kehtan, who is also the Executive Director of the company said.
The power generated will be used for captive consumption, reducing the company's dependence on grid power, he said.
When asked if the company plans more green projects to increase usage of clean energy, Khetan replied in affirmative.
''Our commitment is responsible business practices and dedication to reducing carbon footprint. We look to explore setting up another solar capacity of up to 75 MW in Jamshedpur,'' he said.
The company official, however, did not provide any financial details of the 75 MW renewable energy capacity.
As per industry estimates, to set up 1 MW of solar project, investment of around Rs 5 crore is needed.
''These projects will help us achieve our goal of carbon neutrality by 2030,'' he said.
Kolkata-based Ramkrishna Forgings is a manufacturer and supplier of closed-die forgings of carbon and alloy steel, micro-alloy steel and stainless steel forgings.
The company also has presence in countries like the US, Mexico, Istanbul, Turkey and Belgium.
(This story has not been edited by Devdiscourse staff and is auto-generated from a syndicated feed.)