Delhi Police receives Satish Kaushik's postmortem report, probe into demise to continue
Officials of Delhi Police on Saturday received the postmortem report of 66-year-old veteran leader Satish Kaushik, police sources said.
---
ANI
|
Updated: 11-03-2023 13:02 IST | Created: 11-03-2023 13:02 IST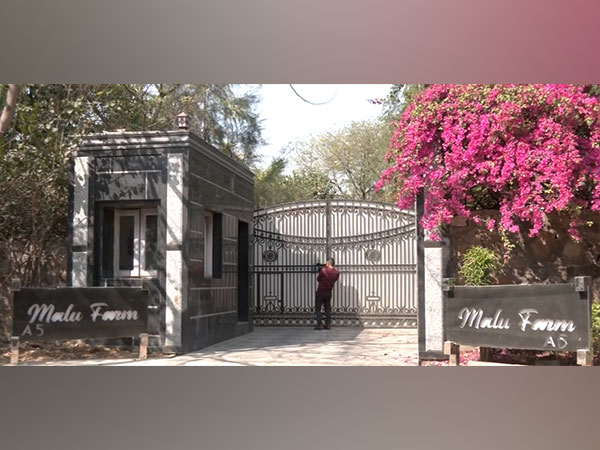 ---
Delhi Police on Saturday after recieving the post mortem report of Satish Kaushik again visited the farmhouse where the verteran actor had partied on Holi before he passed away earlier this week. After they recieved the late actor's postmortem report, Delhi Police reached the farmhouse again and analysed CCTV footage, according to police sources
According to sources the probe into the 66-year-old actor death will be based on the postmortem report. According to sources, the doctors, present during the autopsy have not found anything suspicious over the death of the actor.
"The reports of blood samples and heart of the deceased actor are still awaited and will be in within a fortnight," Delhi Police said. Earlier in the day, Delhi Police sources said that a crime team of Delhi's South-West district police visited the farmhouse, where the deceased actor was staying.
As per sources, the probe team recovered some 'medicines', from the farmhouse, where a party was organized by an industrialist. "The medicines are being examined," Delhi Police sources said. "A party was organized in the farmhouse, which belonged to an industrialist," Delhi Police sources said, adding that the industrialist is wanted in another case.
"Police are going through the guest list to ascertain those who were present at the farmhouse," they added. Satish Kaushik passed away in Gurugram on March 8.
A day ago, on March 7, the actor-filmmaker had attended the Holi bash of Shabana Azmi and Javed Akhtar in Mumbai. Photos and videos from the party went viral after news of his sudden demise broke. Kaushik was in Delhi to attend the Holi party of a close friend when he reportedly fell sick, sources said.
Anupam Kher was the first to share the news of his close friend's demise on social media. "Actor Satish Kaushik passes away," Kher tweeted along with a picture of both actors.
In a tweet in Hindi, Kher wrote, "I know "death is the ultimate truth of this world!" But I never thought in my dreams that I would write this thing about my best friend #SatishKaushik while alive. Such a sudden full stop on a friendship of 45 years!! Life will NEVER be the same without you SATISH! Om Shanti!" A versatile actor, writer, director and producer, Kaushik made his mark in the Indian film industry with his captivating performances and unique sense of humour. He gained recognition in the 1980s and 1990s for his work in popular films such as 'Mr India', 'Saajan Chale Sasural', and 'Judaai'.
Over the years, Satish established himself as one of the most sought-after character actors in Bollywood, often playing supporting roles that were integral to the plot. He was also known for his work as a writer and director, having directed films such as 'Roop Ki Rani Choron Ka Raja' and 'Hum Aapke Dil Mein Rehte Hain'. (ANI)
(This story has not been edited by Devdiscourse staff and is auto-generated from a syndicated feed.)