India's G20 focus on inclusivity helped earn respect of other nations: Deloitte
---
PTI
|
New Delhi
|
Updated: 06-09-2023 14:51 IST | Created: 06-09-2023 14:49 IST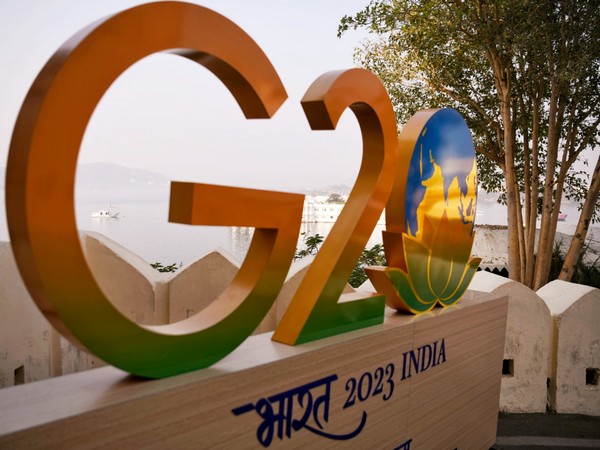 ---
The G20 presidency has helped India earn the respect of other countries by focussing on inclusivity, digital infrastructure and efforts to bring the African Union within the fold of the grouping, said Deloitte South Asia CEO Romal Shetty.
In an interview with PTI, Shetty said the decision of the Indian government to hold G20 meetings in several cities has also helped in trade, and tourism, besides promoting infrastructure development.
With regard to the proposal to bring the African Union into the G20 fold, he said Africa is a continent of 1 billion people and its inclusion in G20 will enhance trade opportunities with Asia and the rest of the world.
''India has focussed a lot on inclusivity. Prime Minister (Narendra Modi) says that nobody should be left behind. Every voice should be heard. One of the things India has done is to bring in Africa or try to bring in Africa in G20.
''Also look at it from a trade perspective. My view is if you look at Africa, a billion people continent. If you look at South Asia, a two billion people continent. You are actually bringing people together. You can have trade with 3 billion people. Today the trade levels are fairly low,'' Shetty said.
Prime Minister Narendra Modi in an interview with PTI last week said: ''Africa is a top priority for us even within G20. One of the first things we did during our G20 presidency was to hold the Voice of the Global South summit, which had enthusiastic participation from Africa. We believe that no plan for the future of the planet can be successful without the representation and recognition of all voices''.
Shetty said India has taken up the issues relating to climate change, trade flows, and digital public infrastructure, among others.
''We clearly see India taking on a certain role in building framework.... It is not about one country, it is about understanding what everyone wants. In that sense, India is positioned well in the G20 and has earned the respect of other countries,'' Shetty said.
Deloitte was a knowledge partner in three of the task forces under the G20 India presidency. The task forces included one on inclusive Global Value Chains (GVCs) for resilient global trade and investment. Energy, climate change & resource efficiency and ESG in business were the other task forces Deloitte was in.
Besides, a report on startups suggested the creation of a global definition framework for startups across G20 nations and encouraged multilateral organizations, research organizations, and other relevant stakeholders to adopt a definition framework for consistency in understanding and evaluating startup ecosystems.
The task force on energy, climate change & resource efficiency had recommended enhancing global cooperation in accelerating net zero transition, increasing efforts to improve the availability and access to climate finance, and ensuring a just, equitable and resilient transition. It also favoured creating an enabling framework to promote a sustainable economy and resource efficiency.
The task force on ESG in business recommended the adoption of universally adaptable ESG standards and disclosures that are comprehensive, transparent, inclusive, and equitable. It also was in favour of ESG implementation pathways to accelerate the adoption of responsible and sustainable processes, augmenting ESG governance and driving business resilience and disaster management through a robust framework.
(This story has not been edited by Devdiscourse staff and is auto-generated from a syndicated feed.)