Watch: Fire breaks out in Madison's MGE center and substation
---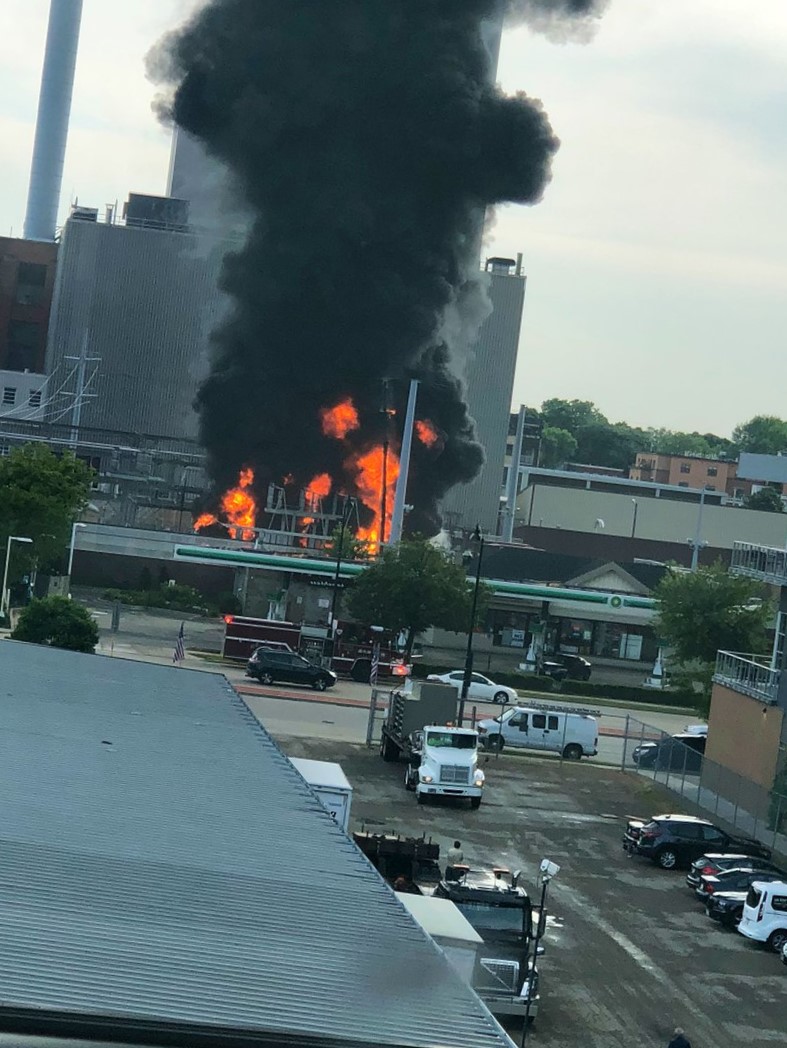 ---
A large fire has broken out at MGE (Madison Gas and Electric) main power center in Wisconsin's Madison. A second fire has also been reported at a substation on North Park Street, near the Kohl Center. The downtown area of Madison has been shut down due to the fire and transmission explosion. The fire at the power center has reportedly left over 10,000 people without power. There were no immediate reports of casualties.
The fire at MGE center was knocked down around 9 a.m. and was believed to be caused by a mechanical issue.
At this time, we believe the fire was due to a mechanical issue.

— MadisonGas&Electric (@MGEMadison) July 19, 2019
MFD is on scene of a large fire in downtown Madison Just east of the capital. Please avoid the area.

— Madison Fire Dept. (@MadisonWIFire) July 19, 2019
Second smoke plume reported near N. Park St. MPD shutting down traffic around both sites. Travel through Isthmus will be slow.

— Madison Police (@madisonpolice) July 19, 2019
People shared videos and photos of the incident on social media.
#Madison mge fire pic.twitter.com/91PUjTKm5E

— Mike Wagner (@wagnermr14) July 19, 2019
Two power substation fires in downtown Madison this morning - one about 8 blocks east of capitol, one similarly far west on campus. At least I know why the backup power supply in the house keeps kicking on. (looking east from @UW_AOS/@UWSSEC roof cameras) pic.twitter.com/X7Q92TU8Pi

— Kyle Griffin (@kgriffin0) July 19, 2019
Not the best way to start the hottest day of the year with fires all over Madison and rolling blackouts pic.twitter.com/8madN8Q6lK

— Aaron Zein (@AaronZein) July 19, 2019