COVID-19 response: How Italy went from 'well-prepared' to worst-hit in a few weeks
While there are many things that need to be fixed in Italy's health system, a comprehensive, integrated health information system could make the overall health system upgradation process seamless and cost-effective as it will improve the monitoring and evaluation process.
---
COE-EDP
|
Updated: 24-08-2020 15:58 IST | Created: 23-08-2020 16:40 IST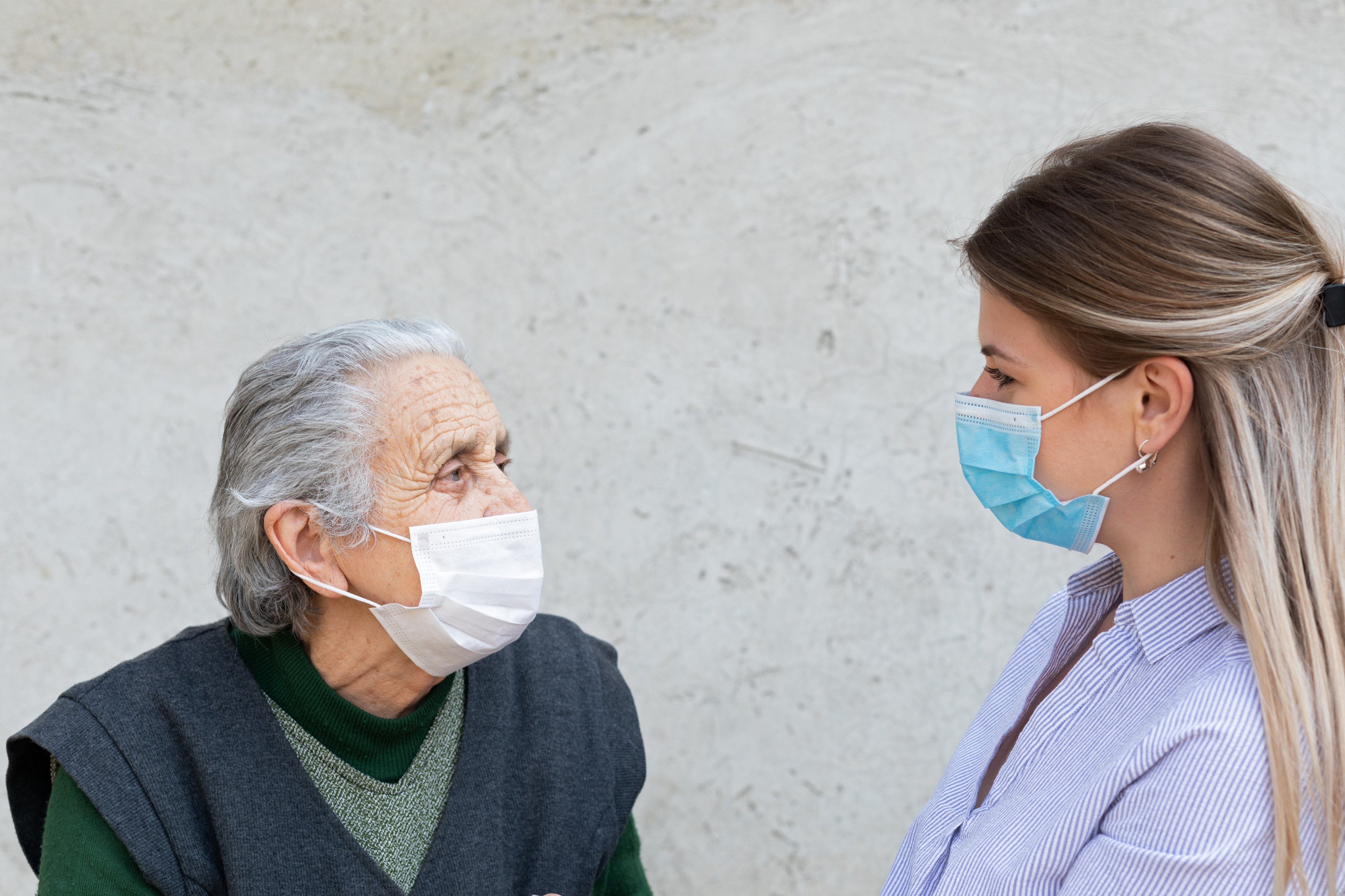 ---
Even before the COVID-19 was declared a pandemic, Italy emerged as the first Western country to be slammed by the outbreak as its health system started feeling the pressure. Italy soon went on to become the poster child of what a pandemic response should not look like, especially in a country famed with 'one of the best health systems' on the planet.
Italy was caught unprepared by the outbreak at a time when COVID-19 was thought to be limited to China and the World Health Organization (WHO) was holding off on declaring it a pandemic. The country's first known locally-transmitted case was recorded on February 21 and the first death was also reported on the same day. But experts have since claimed that the virus has been circulating widely in the country since early January.
On March 9, within a couple of weeks after the first locally-transmitted case was reported, Italian Prime Minister Giuseppe Conte announced an unprecedented nationwide lockdown - another first among Western nations. The pandemic started to exaggerate existing problems of Italy's health system and its intensive care units (ICUs) were overburdened. Even before COVID-19, Italy had a low ICU capacity at 8.6 beds per 100,000 people, much below the OECD average of 15.9.
Delay in response, lack of testing, supply shortages, communication and information missteps, and politicization of actions are some of the other factors that are said to have led to a worsening situation in the country.
Nursing homes crisis
Nursing homes became hotbeds for spreading COVID-19 and thousands of elderly citizens have died due to the pandemic. The situation was so severe that it was being called "the silent massacre" in Italy and authorities were failing to keep tabs on the number of cases and deaths, even among staff.
Exact figures of deaths due to COVID-19 in Italy's nursing homes are extremely hard to come by, partly because many of these homes don't have a centralized system for record-keeping, unlike hospitals. Due to this lack of data and testing, authorities and the general public struggled to determine the actual impact of COVID-19 on nursing homes. Hundreds of deaths in these care homes don't even figure into Lombardy's official death toll.
The crisis in nursing homes is thought to have escalated due to lapses during the initial stages of the outbreak when staff members were not given proper protective equipment and many nursing homes even asked their staff to not wear masks to avoid freighting patients.
Prosecutors have launched an investigation into alleged negligence both at the end of administrations of nursing homes and the Lombardy regional government. Of particular attention to prosecutors is a March 8 decision allowing nursing homes to voluntarily host recovering COVID-19 patients to free up beds in hospitals. Patients transferred to nursing homes were required to be isolated but it's doubtful how or whether it was monitored by the regional government. Experts have said that this helped spread the infection because the care homes lacked adequate protection and were already full of people at risk of dying of the virus.
PPE kits shortage
Personal protective equipment (PPE) shortages have been a consistent issue in Italy ever since the beginning of the outbreak. Shortages have been a regular source of anger among healthcare workers and the general public as Italy simply didn't have enough to go around because of its dependence on imports. Besides, a lack of comprehensive health information system that includes all stakeholders, including the care homes, could have made it difficult for authorities to assess demand and making protective equipment available for those who needed it the most.
Out of the total 255,000 cases in Italy, more than 30,000 are healthcare workers infected by COVID-19, which is often said to be a direct consequence of PPE shortages.
Self-employed primary care physicians were exposed to COVID-19 in a much worse manner when they joined the frontline when Italy's health system started to become overburdened. As these physicians are not a part of the hospital system, they didn't have similar access to protective masks and equipment.
The shortages have resulted in some horrifying incidents over the past few months including healthcare workers wearing snorkels masks and not changing their masks for as long as 12 hours, exposing them to infection. Several international healthcare organizations had raised concerns about the availability of protective equipment in Italy and few reports have claimed that as much as 10% of the healthcare workforce near some clusters had been infected.
Confused response
As the first cases emerged in southern Lombardy, which is now the hardest-hit region in Italy, several politicians assured people that it is safe to get on with their normal lives. Milan, the country's financial capital and one of the biggest cities, was at the center of a lively motivational video with the slogan "Milan does not stop" that was widely shared by political leaders. Just a few weeks later, Milan did stop, along with the whole of Italy, as PM Conte announced an unprecedented nationwide lockdown.
Another display of Italy's confused response was a much-hyped 200-bed field hospital on the grounds of Milan's convention center. The hospital was built in less than 2 weeks and opened to great fanfare but has reportedly treated only a few dozen patients because by then pressure on Lombardy's ICUs had started to fall and lesser people needed intensive care. It was funded by 21 million euros (USD 23 million) in donations and was built too far from the city center to be much help.
The plan to build this hospital was opposed by experts and Italy's national civil protection agency from the start as they raised concerns over the ability to equip the facility with ventilators or personnel in time. And while the regional government focussed on building the field hospital and scrambling to find ICU beds, Lombardy's testing capacity continued to lag and concerns of vulnerable nursing homes couldn't be addressed. The decision to allow nursing homes to host recovering COVID-19 patients has also raised eyebrows.
Italian doctors, in a damning letter, have also bemoaned the "absence of strategies", a lack of reliable data, and low testing as the key factors for Italy's failure in handling the crisis.
Communication and information missteps
Healthcare associations both in Italy and abroad have criticized the regional and federal governments at various points of time over communication missteps, lack of reliable data, confused policy response, lack of early testing, and failing to procure enough protective equipment.
Lack of clinical information and a restrictive suspected case definition set forth by authorities meant doctors mistook coronavirus cases as pneumonia during January and February as symptoms were so similar and the outbreak was still believed to be largely confined to China. Even after Italy registered its first locally-transmitted case on February 21, doctors didn't understand the unusual symptoms of COVID-19, with some patients experiencing a rapid decline in their ability to breathe.
Internal documents cited by local media indicate that a handful of COVID-19 cases are likely to have misdiagnosed as pneumonia cases. These cases did not meet the definition of suspected cases set forth by Italy's health ministry. At the time, tests were only recommended for patients who had been to China or been in contact with a suspected or confirmed positive case.
As Italy's health units started getting overburdened within days after first locally-transmitted cases were reported, many doctors started relying on home and self-care to treat and monitor patients using supplemental oxygen, commonly used for home cases in Italy. That strategy proved to be deadly for Italians, and many died at home or soon after hospitalization. Reliance on home care "will probably be the determining factor of why we have such a high mortality rate in Italy," said Dr. Maurizio Marvisi, a pneumologist at a private clinic in hard-hit Cremona.
Self-employed primary care physicians have greatly contributed to Italy's fight against COVID-19 but being outside the hospital system they didn't have similar access to protective equipment as well as information, which is likely to have led to many healthcare workers being unpreparedly exposed to a pandemic.
Even today, the exact number of COVID-19 deaths and cases is extremely hard to determine because many people died without ever being tested and pandemic hotbeds such as nursing homes aren't a part of any centralized system that can record and monitor deaths.
Government officials have also acknowledged that the official death toll might be inaccurate and the same is evident by the sharp increase in the number of deaths throughout the country. 49% more people have died in Italy compared with the five-year average. Broken down regionally, the stats look even more concerning. In northern Italy, there was a 95% increase in deaths, while in the region of Lombardy, which includes the city of Milan, the number of deaths was up by 186%.
Giorgio Gori, the mayor of Bergamo, has said that many people are succumbing to the virus at home without having received medical treatment but they don't figure in the COVID-19 death toll of hospitals. That is because official death statistics for the city, he said, are far higher than previous years and higher than the official numbers counted as having died from the virus. "The ratio is four to one," Giorgio Gori, the mayor of Bergamo said. "For each person who is deceased with a diagnosis of coronavirus, there are three others for whom this is not ascertained but who die of pneumonia."
Concerns about the accuracy of COVID-19 data published by Italian authorities have also been raised during the peak of the outbreak in the country.
Existing problems
Italy has a decentralized healthcare system with regions having control over the money that goes to hospitals. This explains the vast differences in COVID-19 response from region to region. Lombardy is the hardest-hit region in the country and also has more people over 65 than any other Italian region, as well as 20% of Italy's nursing homes, making it extremely vulnerable. Couple that with low testing, the inadequate flow of information, and delay in response in the region, the demographic limitation was greatly exaggerated. Compared to Lombardy, its neighboring region Veneto fared much better and COVID-19's impact on its health system was significantly more controlled. This success is often attributed to widespread testing in a known coronavirus hotspot and timely flow of information.
The central government of Italy provides a stewardship role to the health system by setting the fundamental principles and goals of the health system and determining the core benefits to be provided to patients, but the regional governments are responsible for organizing and delivering primary, secondary, and tertiary health-care services as well as preventive and health promotion services.
Such a system creates differences in health systems from region to region, which also reflects the economic and social imbalance between the north and south of the country, and there are marked regional differences for both men and women in most health indicators.
Years of tight fiscal policy for health expenditure, on the other hand, means that the biggest challenge for regions has been to achieve budgetary goals without reducing the quality of health services to patients. This is related to the other key challenge of reducing inequality across health systems of different regions, where gaps in service provision and health system performance persist.
Italy's health system has evidently suffered over the years and it shows. Even before the pandemic hit, Italy had only 8.6 ICU beds per 100,000 people, well below Germany's 48.7 and the OECD average of 15.9. But it's not just ICU beds capacity that resulted in dramatic differences in responses of both countries, Germany also managed to avoid local overload of its healthcare system partly because of national county-level ICU-bed registry tracking the availability of beds and ventilators which allowed it to swiftly relocate patients.
An integrated health information system that includes such a registry and connects all stakeholders could have had a significant impact on the way the COVID-19 situation turned out in Italy.
Italy's health information system
Italy is in the process of implementing an integrated health information system dubbed New Health Information System (Nuovo sistema informativo sanitario, or NSIS) but differences in regional prosperity and capacity mean that its implementation is uneven since the regions are tasked for implementation. The system is meant to answer the need for information to guide, monitor, and evaluate health policies along with establishing a universal system of electronic records connecting every level of care. In the regions that have implemented it, the system currently provides information on approximately 85 percent of services included in the LEA. Hospital, emergency, outpatient specialist, residential, palliative care, and pharmaceuticals are included but primary care isn't.
At present, no unique patient identifier or electronic health record (EHR) exists at the national level. In most Italian regions, patient information is linked together using unique patient identifiers, which is usually the tax code. This code is contained at the regional level in all personal health datasets, but at the national level, it doesn't provide all the information and isn't interoperable. Only hospital inpatient data contains the tax code at the national level while other data flows contain a patient's code calculated from the tax code but this is not unique nation-wide.
Since regions are tasked to implement EHRs, some of them are lagging behind others in the development. In order to accelerate the implementation of the interoperability services among the regional EHRs, and to speed up deployment of EHR for regions behind schedule, the national government has modified few provisions regarding the National Infrastructure for Interoperability – "INI". This infrastructure is also expected to provide also a complete EHR solution, to be used by those regions where the local implementation is late or too slow.
Despite all the limitations, Italy also has an added advantage of technological infrastructure advancement and awareness needed to develop an integrated health information system. The national contract for primary care physicians and pediatricians requires them to have computerized systems; in addition, general practitioners working in teams are requested to provide shared access to patient medical records by connecting all their computers.
Some regions have developed computerized networks that are meant to facilitate communication and information sharing among physicians, pediatricians, hospitals, and territorial services and to improve the quality of care. These networks also allow the automatic transfer of patient registries and information on services provided, prescriptions for specialist visits and diagnostics, along with laboratory and radiology test results. The regions that have developed a personal electronic health record make it accessible to patients and it contains all of their medical information, such as outpatient specialty care results, medical prescriptions, and hospital discharge instructions.
There is also a shift underway from paper-based prescriptions to electronic or digital prescriptions. Currently, more than 85 percent of all prescriptions (for drugs and specialist care) are issued electronically. However, in a few regions, the proportion is below 50 percent, especially with regard to drugs.
Conclusion and agenda for discussion
While there are many things that need to be fixed in Italy's health system, a comprehensive, integrated health information system could make the overall health system upgradation process seamless and cost-effective as it will improve the monitoring and evaluation process. The need for Italy is to update the health information systems while considering the inequity and capacity of different regions within the country.
Vast differences in COVID-19 response and their outcomes were noticed across different regions of Italy and it is being largely attributed to the country's decentralized health system that gives a high degree of autonomy to regions without adequately working on building up their capacity. Such health systems can be successful but a higher degree of national-level coordination is needed and an integrated health information system that utilizes the latest, interoperable technologies is crucial to achieving that.
Years of budget cuts and tight fiscal spending have deteriorated the health system of Italy and its existing problems were exploited by the COVID-19 pandemic as it became the first Western country to be slammed by the outbreak. Information is an essential requirement for building, monitoring, and evaluating healthcare policies and responses to an outbreak like this. Italy lacks an integrated health information system that enables the real-time flow of reliable information and connects all stakeholders including nursing homes that were devastated by the pandemic. Such a system also opens up further possibilities of integration such as of hospital beds and healthcare supply chains, which are the key areas where Italy's COVID-19 response struggled. This integration can be used to avoid overloading of health systems by tracking and monitoring deficiencies
VisionRI's Centre of Excellence on Emerging Development Perspectives (COE-EDP) aims to keep track of the transition trajectory of global development and works towards conceptualization, development, and mainstreaming of innovative developmental approaches, frameworks, and practices.
FIRST PUBLISHED IN:

Devdiscourse