Westernised lifestyle is major contributor to increasing diabetes cases in Goa, say experts
---
PTI
|
Panaji
|
Updated: 09-06-2023 14:22 IST | Created: 09-06-2023 14:18 IST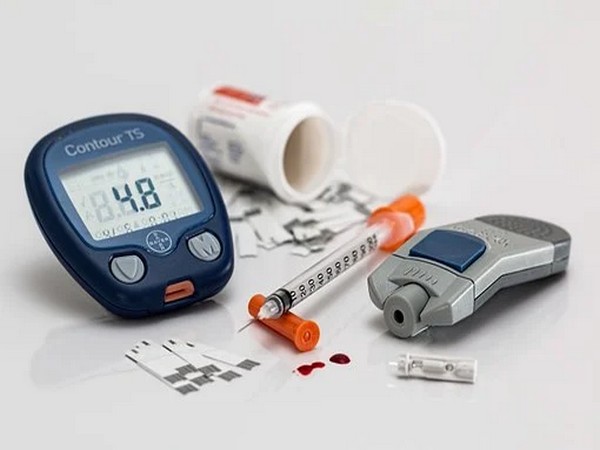 ---
Westernised lifestyle is a major contributor to the rise in cases of diabetes in Goa, which has recorded the highest prevalence of the disorder in the country, experts said on Friday.
As per a study conducted by the the Madras Diabetes Research Foundation with the Indian Council of Medical Research (ICMR) and other institutes, Goa has recorded the highest prevalence of diabetes in the country with 26.4 per cent of its population suffering from the disorder.
The study was published in the UK's The Lancet Diabetes & Endocrinology journal.
While the state has taken necessary initiatives to provide help to patients of diabetes, prevention is solely in the hands of individuals as medical intervention begins only once the disease is detected, a senior official said.
The Goa BJP's medical cell convenor Dr Shekhar Salkar said that the increasing westernised lifestyle is a cause for many non-communicable diseases in the coastal state.
"Goa is completely westernised in its eating and lifestyle habits. Which is why even the instances of breast cancer have shown a significant rise," he said, pointing out that the state has also seen an increase in cases of obesity, which is also one of the causes for diabetes.
''There is nothing wrong in western eating habits, but our (Indian) body is not attuned to it,'' said Salkar said.
He further said that a suggestion has been given to the state government to conduct a study on the prevalence of non-communicable diseases in the state.
"The study can go up to 20 years, but in the first five years, we will be able to get the results for diseases such as diabetes," he said.
While director of health services Dr Geeta Kakodkar was unavailable for comment, a senior official from the department said the "changing diabetic barometer" (CDB) programme is implemented in every state-run primary health centre and community health centre in Goa.
The state government has signed an agreement with a global healthcare company Novo Nordisk and the Embassy of Denmark for a diabetes treatment programme, he said.
Community diabetes centres have been set up for testing and treatment under this programme, which also provides free insulin to patients, he said.
"There are dedicated counsellors who help diabetics with their medication. A separate diabetes registry is also being maintained in the state since 2011," the official said.
(This story has not been edited by Devdiscourse staff and is auto-generated from a syndicated feed.)