World Hepatitis Day: How Uganda leading the way to eliminate Hepatitis
Subhro Prakash Ghosh
|
Updated: 03-07-2019 02:39 IST | Created: 03-07-2019 02:39 IST
---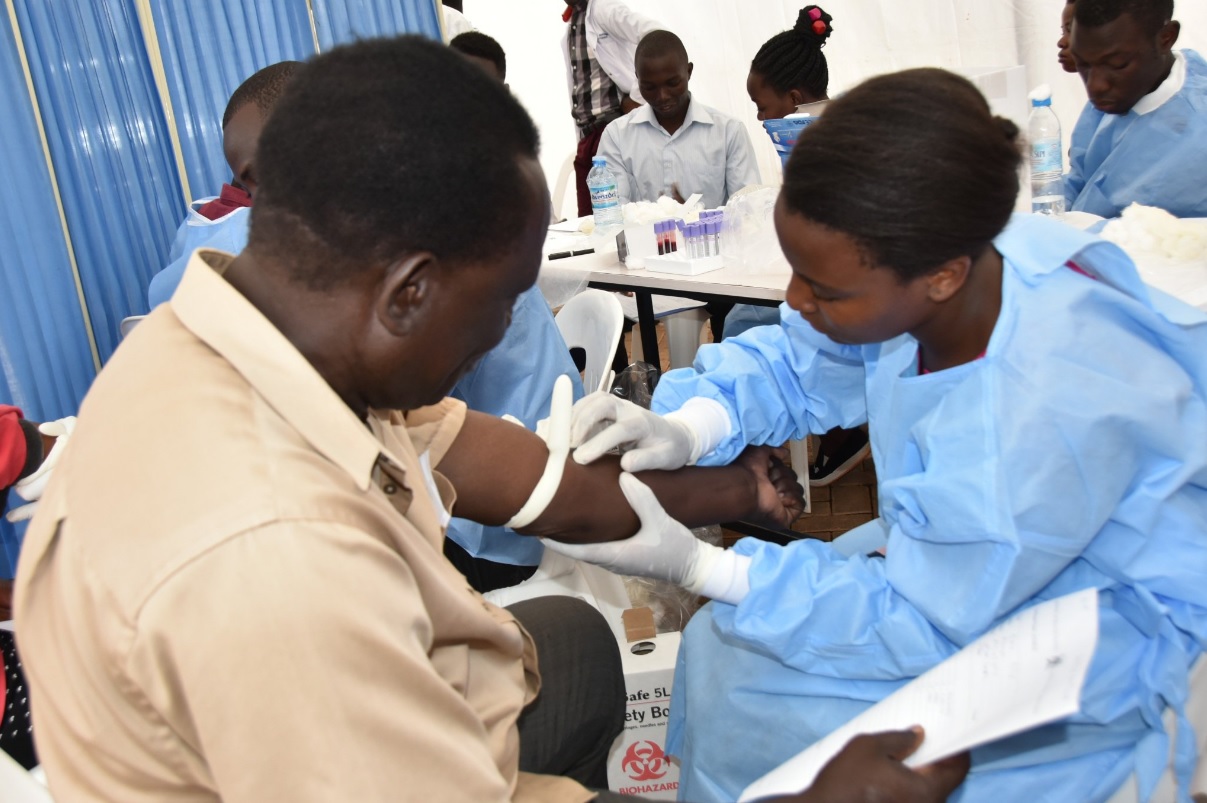 World Hepatitis Day on 28th July is one of the eight official global public health campaigns, i.e. World Tuberculosis Day, World No Tobacco Day, World AIDS Day, World Health Day, World Immunization Week, World Blood Donor Day and World Malaria Day. World Hepatitis Day aims on actions such as 'raising awareness of the different forms of hepatitis and how they are transmitted,' 'strengthening prevention, screening and control of viral hepatitis and its related diseases,' 'increasing hepatitis B vaccine coverage and integration into national immunization programmes,' and 'coordinating a global response to hepatitis.'
WHO Scoreboard
World Health Organization has released a new scoreboard, which highlights the key issues concerning the burden of viral hepatitis in the African region. This scoreboard, which is said to be the first to examine hepatitis prevalence and response in the WHO African region, reveals that only 3 of the 47 nations are on the track to eliminate the disease that affects one in 15 people in the region. According to the scoreboard, over 200,000 people in the African region are losing their lives every year from the typical complications of viral hepatitis B and C-related liver disease, including cirrhosis and liver cancer. In 2015, 60 million people in the WHO Africa Region were living with chronic hepatitis B infection. Dying of this viral hepatitis is gradually becoming a bigger threat in Africa than dying of HIV/AIDS, malaria and tuberculosis. Over 4.8 million of them are children under the age of five years. A further 10 million are infected with hepatitis C, most likely due to unsafe injection practices within health facilities or by communities.
"This analysis is the first to track each country in the region and to assess progress towards the goal of saving the lives of more than two million Africans who may develop progressive hepatitis B or C liver disease in the next decade if countries fail to ramp up their efforts," said Dr Matshidiso Moeti, WHO Regional Director for Africa.
On the other hand, the analysis accomplished by WHO reveals that 28 countries have developed a national hepatitis strategic plan for viral hepatitis, but the majority of it is still in draft form with only 13 officially published and disseminated. Geneva-headquartered WHO has been a major partner in the regional response with policy development and provision of technical and financial support including capacity building for a coordinated regional response. The scoreboard shows only 7 out of 47 countries (which stands 15 percent) are on the track of prevention processes with national coverage of both Hepatitis B birth dose and childhood pentavalent vaccination exceeding 90 percent. While Uganda has started free countrywide hepatitis B treatment, Rwanda is giving free treatment for both hepatitis B and C. Both Rwanda and Uganda are leading the regional response and soon to reach the 2020 Framework targets for testing and community awareness.
Conversely, despite the fact that the cost of birth dose vaccination is quite low (less than USD 0.2 per child), only 11 nations are abiding by the protocol. Cabo Verde is one such African country that is able to achieve 99 percent vaccination coverage at birth. Where over 6 percent of Uganda's population is infected, the pledge to annihilate hepatitis infection was driven by civil society and strong political will, and due to this Uganda has become one of the first African countries to fund domestic action against hepatitis B. In 2015, Uganda dived in a journey with a vow of installing free hepatitis screening across the nation with an investment of around USD 3 million a year. This intensified widespread awareness with over 4 million people's free screening.
"It is fitting that the first African Hepatitis Summit should be held in Uganda. The country has superb lessons to share, and we support these important exchanges as they are helping to build evidence-based policies and promoting partnerships for more concerted action against viral hepatitis across the region. They are showing us that beating this disease is achievable," said Dr. Matshidiso Moeti.
WHO summons for African governments to reduce hepatitis burden
On June 14, the WHO called for the African governments and asked for joint work for rolling out robust interventions intended to reduce the burden of hepatitis disease in the continent. The numbers of people, over 60 million people, living with hepatitis B with an additional 11 million infected with hepatitis C in sub-Saharan Africa are alarming.
"The burden of viral hepatitis in Africa is huge, but we must harness the power of technology, knowledge and public awareness to accelerate progress towards its elimination," Olufunmilayo Lesi, communicable diseases specialist at WHO Regional Office for Africa said. "Blood safety, political commitment and domestic investments in hepatitis diagnosis, treatment and care are key to prevent deaths. The two lethal strains of hepatitis that are transmitted through contaminated fluids can be contained through vaccination, screening of donated blood and improved hygienic practices," Lesi added.
On the other hand, the WHO Africa's expert further stressed that there should be a compulsory implementation of country-specific action plans for controlling hepatitis infections as early as possible, and the requirements of modern diagnostic tools are mandatory to assist in detecting different strains of disease to inform treatment. According to her, awareness campaigns and capacity-building for health works are compulsory to enhance response to the high rate of hepatitis infection among high-risk groups like intravenous drug users.
Uganda leading the way
The East African country found through its Uganda Population-based HIV Impact Assessment survey (UPHIA) in 2016 that the prevalence of viral hepatitis B was at 4 percent among the population aged between 15 and 64. Although the exact prevalence of viral hepatitis C is unknown, according to the National Blood Bank, its prevalence among blood donors in the East African nation is around 1.5 percent.
Uganda successfully hosted the first ever African Hepatitis Summit in its capital city, Kampala between June 18 and 20. Themed 'Eliminating Viral Hepatitis in Africa, Implementing the Viral Hepatitis Strategy,' the summit was intended at rallying partners and countries to eliminate Viral Hepatitis in Africa. The event also welcomed the gathering of participants from more than 25 nations. This participation was necessary not only to raise awareness against hepatitis, but a joint work towards implementation of action plans is also needed with more sharing of best practices and experiences learned from each other in the severe combat against the deadly virus.
Uganda has also embarked into the production of first-line drugs recommended for treating hepatitis B. This makes the landlocked country one of the first African nations to produce the medicines. The Ugandan government is also planning to make the screening of all pregnant women for viral hepatitis B and C mandatory and introduce the hepatitis B birth dose to ensure the elimination of mother-to-child transmission.
Also Read: Why announce female genital mutilation in Africa a criminal offense
---
FIRST PUBLISHED IN:

Devdiscourse