Here's why Singapore's response to novel coronavirus is 'exemplary'
Singapore was well prepared to deal with the novel coronavirus ever since it dealt with the SARS pandemic in 2003 that claimed 33 lives in the country.
Renu Mehta
|
Devdiscourse
|
Updated: 20-03-2020 15:06 IST | Created: 20-03-2020 11:45 IST
---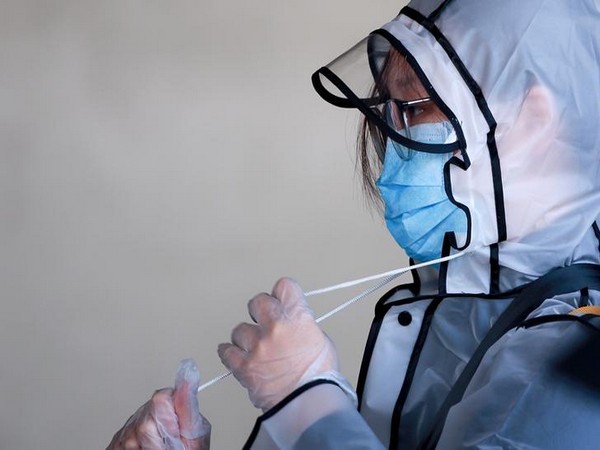 Worldwide more than 200,000 cases of COVID-19 have been reported so far. Singapore confirmed the first case of novel coronavirus infection on January 23 and after nearly two months, the Southeast Asian country has 313 confirmed cases with 0 deaths.
On the other hand, Italy has the highest number of coronavirus cases in the world after China, the early epicenter of the COVID-19 outbreak. The European country, on 30 January, reported the first two cases of coronavirus. As of March 19, confirmed cases in the country have surged to 35, 713 with 2,976 deaths.
At the time of writing, the United States, which reported its first case on January 21, has over 9,000 confirmed cases, according to the latest figures by the Center for Systems Science and Engineering (CSSE) at John Hopkins University.
Similarly, Iran confirmed its first case of the novel coronavirus on February 19 and now after one month the virus has claimed 1,135 lives and 17,361 people have been infected so far.
The figures clearly show that the COVID-19 outbreak can be suppressed with certain preventive measures.
Singapore was third country to get virus. Today it has 300 cases and no death - much less than European countries with same population. Here is how they did it. We are killing people if we don't try to learn! pic.twitter.com/Q0SKyiebDl

— Erik Solheim (@ErikSolheim) March 20, 2020
How is Singapore responding?
Singapore was well prepared to deal with the novel coronavirus ever since it dealt with the SARS pandemic in 2003 that claimed 33 lives in the country. To reduce the risk of importation of the virus to Singapore, the authorities placed precautionary measures such as screening flights from Wuhan and tracking public health after China alerted the world about the outbreak. The Ministry of Health issued an alert to isolate suspect cases with fever and acute respiratory illness or pneumonia and with travel history to Wuhan within 14 days before the onset of symptoms.
We have actually been preparing for a situation like this ever since we had SARS in 2003, 17 years ago. We have built up our institutions, our plans, our facilities, our stockpiles, our people, our training because we knew that one day something like that would happen again. So, when this thing came about, in a way, it is a shock, but it is not a surprise.
After detecting the first case on January 23, the patient was immediately isolated along with his traveling companions and hotel staff where they stayed. Thereafter, the government scaled down community activities, initiated strict isolation, quarantine, and infection control, and prevention measures to prevent further transmission.
Here are some of the precautionary measures the Multi-Ministry Taskforce on COVID-19 has taken to minimize the risk of the deadly virus.
Precautionary testing for symptomatic travelers
Schools have implemented health checks and temperature screening for all children, staff, and visitors.
Preschools have been advised to suspend large groups, communal activities such as assemblies and excursions and field trips.
Introduction of a new "Stay-Home Notice" (SHN), stricter than the 14-day leave of absence (LOA) regime. Persons under SHN are required to remain in their place of residence at all times for 14 days after entering Singapore. They are not to leave their place of residence, even for purchasing food and household essentials.
Senior-centric activities have been suspended until March 24, 2020.
All non-essential travels have been deferred
To mitigate the financial impact of the virus, the government has announced a Quarantine Order Allowance (QOA) Scheme.
The government has set aside a total of $5.6 billion in Budget 2020 to address the economic uncertainties brought about by the COVID-19 pandemic.
Just as the novel coronavirus is spreading rapidly around the world, so does the fake news, misinformation, and myths surrounding the outbreak. To curb this menace, the government has started WhatsApp service to update Singaporeans on new COVID-19 cases, additional measures, clarifications on rumors and misinformation and key govt announcements.
Image Credit: Govt.sg
What makes Singapore different from other countries is that we have confidence in each other, we feel that we are all in this together, and we do not leave anyone behind. This is SG United, we are SG United.
Praising Singapore's response to the COVID-19 outbreak, WHO Director-General Dr. Tedros Adhanom Ghebreyesus recently said, "Several countries have demonstrated that this virus can be suppressed and controlled. Singapore is a good example of an all-of-government approach – Prime Minister Lee Hsien Loong's regular videos are helping to explain the risks and reassure people."
(Disclaimer: The opinions expressed are the personal views of the author. The facts and opinions appearing in the article do not reflect the views of Devdiscourse and Devdiscourse does not claim any responsibility for the same.)
---
FIRST PUBLISHED IN:

Devdiscourse