US Domestic News Roundup: Former Trump lawyer Michael Cohen testifies before grand jury; Further U.S. involvement in Ukraine is not vital national interest, says DeSantis and more
---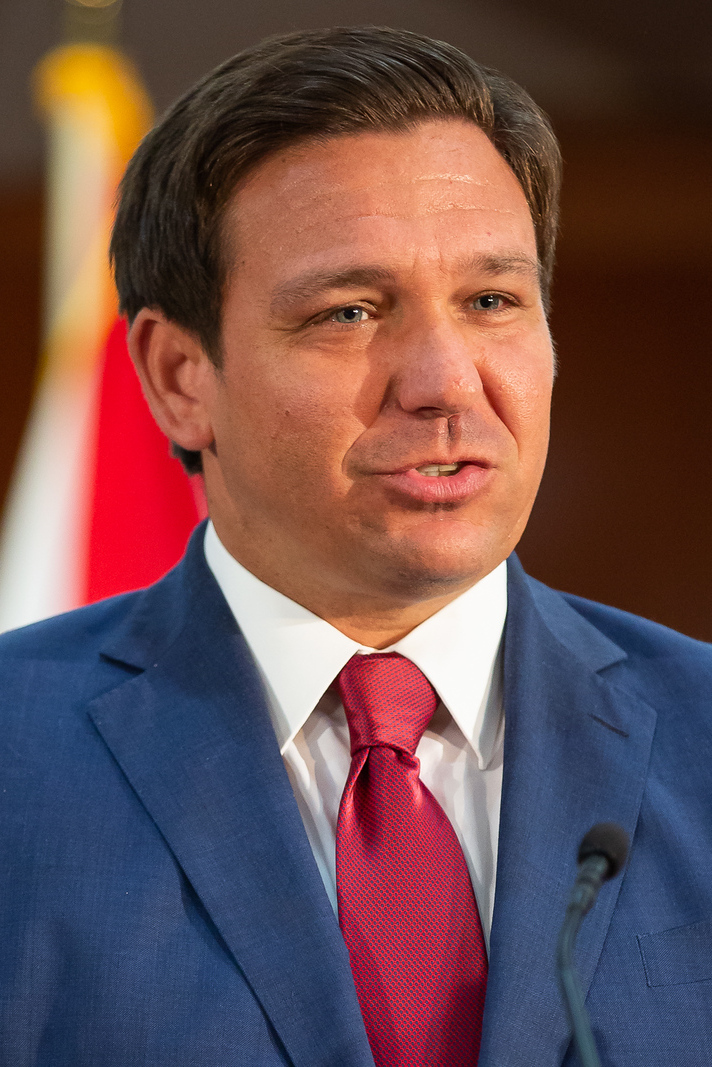 ---
Following is a summary of current US domestic news briefs.
Former Trump lawyer Michael Cohen testifies before grand jury
Michael Cohen, Donald Trump's former lawyer and fixer, testified on Monday afternoon before a Manhattan grand jury investigating a hush money payment he has said he orchestrated to porn star Stormy Daniels on behalf of the former president. "This is all about accountability. He needs to be held accountable for his dirty deeds," Cohen said of Trump outside a Manhattan courthouse on his way to the grand jury.
Further U.S. involvement in Ukraine is not vital national interest, says DeSantis
Becoming "further entangled in a territorial dispute between Ukraine and Russia" is not a vital U.S. national interest, said Florida Governor Ron DeSantis, who is eying running for president, in comments released on Monday. Public opinion polls show DeSantis as the strongest threat to former President Donald Trump for their party's nomination for the 2024 presidential contest.
U.S. Senator Warren: Fed's Powell should recuse himself from bank review
Democratic U.S. Senator Elizabeth Warren on Tuesday called on Federal Reserve Chair Jerome Powell to recuse himself from an internal review of recent bank failures, saying his actions "directly contributed" to them. The Federal Reserve said on Monday it is reviewing its oversight of Silicon Valley Bank in the wake of its abrupt failure Friday.
US bank collapse sparks fresh oversight fight in divided Congress
The weekend collapse of Silicon Valley Bank sparked a partisan battle in Washington on Monday, with Democrats arguing that a Trump-era change to bank oversight rules undermined the stability of regional banks, claims that Republicans rejected. Democratic President Joe Biden called on Congress and banking regulators to strengthen the rules for banks "to make it less likely this kind of bank failure will happen again," while officials said customers at SVB and New York-based Signature Bank, which also collapsed, would have access to all their deposits starting Monday, and announced a new facility to give banks access to emergency funds.
Lion's share of Biden's COVID relief funds delivered to states, local governments
Two years after enactment of U.S. President Joe Biden's $1.9 trillion American Rescue Plan (ARP), the program has delivered over 10.3 million payments to renters in need and aided more than 30,000 state and local governments, data showed on Monday. Treasury said 99% of the $350 billion of ARP money set aside for state and local authorities and Tribal governments has been delivered, and states have already budgeted for 90% of those funds, although funds may flow out over time.
North Carolina's top court to hear redistricting case with national implications
The new conservative majority on North Carolina's top court will consider on Tuesday whether to overturn the court's decision last year outlawing partisan redistricting, a move that would boost Republicans ahead of the 2024 congressional elections. A reversal could be a mixed bag for Republicans, however. After the North Carolina Supreme Court decided last month to revisit the issue, the U.S. Supreme Court signaled it may sidestep a ruling in a related case in which Republicans have asked the justices to grant state legislatures sweeping new powers over federal elections.
Biden to reinforce background checks for gun buyers
U.S. President Joe Biden will announce an executive order on Tuesday that reinforces background checks for gun buyers in what the White House is promoting as the most comprehensive policy the president can enact without Congress. The order will also strengthen federal support for red flag laws intended to stop gun sales to people deemed dangerous that have been passed by 19 states and the District of Columbia. It follows previous executive action the Biden administration has taken with the intent to reduce gun violence.
Analysis-Legal challenges could delay Alaska's Willow oil project
The oil industry on Monday cheered the U.S. government's greenlighting of ConocoPhillips' multibillion-dollar oil drilling project in Alaska's Arctic, but court challenges could mire the plans in further delays. President Joe Biden's administration approved a trimmed-down version of the $7 billion Willow project on federal lands in a pristine area on Alaska's north coast. Biden has been trying to balance his goal of decarbonizing the U.S. economy by 2050 as Russia's war in Ukraine raises worries about global energy security.
California, Northeast menaced by late-season winter storms
California, reeling from a month-long string of late-winter storms, braced for another bout of heavy rains, wind and snow on Monday, while most of New York state and New England girded for a powerful Nor'easter. The leading edge of the latest Pacific storm swept into northern California and was expected to intensify late Monday night through Tuesday as it spread through central and southern parts of the state still sodden from weekend flooding.
U.S. House Financial Services chair to seek documents, hold hearing amid bank collapses - report
The head of the U.S. House Financial Services Committee said he would request documents and hold a hearing after the collapse of two U.S. banks raised concerns about the banking sector and roiled world markets, according to a media report on Tuesday. In an interview with Punchbowl News, Representative Patrick McHenry did not say when the panel would meet or what specific documentation lawmakers would seek, but said he wanted to hear from both the banks and regulators.
(With inputs from agencies.)