US Domestic News Roundup: U.S. Supreme Court backs deaf student who sued Michigan school district; Arkansas enacts law restricting school bathroom use by transgender people and more
---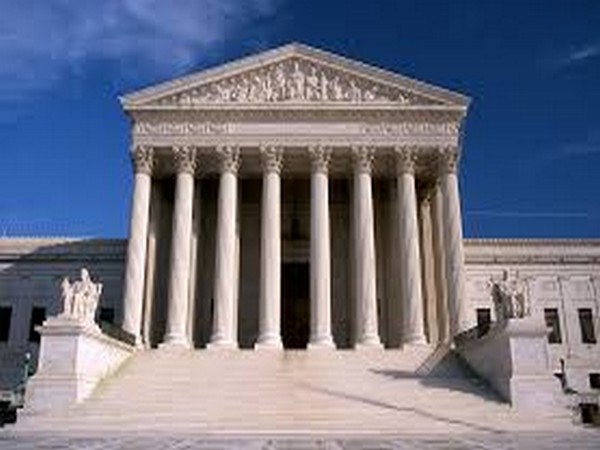 ---
Following is a summary of current US domestic news briefs.
U.S. Supreme Court backs deaf student who sued Michigan school district
The U.S. Supreme Court on Tuesday allowed a deaf student in Michigan to sue his public school district for allegedly failing to provide him adequate classroom instruction, a ruling that bolsters the ability of students with disabilities to remedy shortcomings in their education. The 9-0 ruling authored by conservative Justice Neil Gorsuch revived student Miguel Luna Perez's lawsuit seeking monetary damages from the school system in Sturgis, Michigan, as the justices overturned a lower court's decision to dismiss the case.
Arkansas enacts law restricting school bathroom use by transgender people
Arkansas Governor Sarah Huckabee Sanders on Tuesday signed a law targeting the trans community, prohibiting transgender people from using the restroom that matches their gender identity at public schools. The bill signed by the Republican governor, who describes herself as a conservative reformer, applies to multi-person restrooms and locker rooms at public schools and charter schools serving prekindergarten through grade 12.
Americans see Trump investigation as political, but also believable -Reuters/Ipsos
About half of Americans believe a New York investigation into whether Donald Trump paid hush money to a porn star is politically motivated, but a large majority find the allegations believable, a Reuters/Ipsos opinion poll found. The two-day poll, concluded on Tuesday, found 54% of respondents - including 80% of the former president's fellow Republicans and 32% of Democrats - said politics was driving the criminal case being weighed by a Manhattan grand jury.
Biden honors Springsteen, Julia Louis-Dreyfus, Mindy Kaling
U.S. President Joe Biden made an observation when conferring the National Medal of Arts on rocker Bruce Springsteen on Tuesday: "Bruce, some people are just born to run, man." Springsteen and a host of actors, authors, singers and other artists joined Biden in the White House East Room where they received either a National Medal of Arts or National Humanities Medal for their contributions to American society.
Probe of Trump payments to porn star expected to resume in N.Y. grand jury
A New York grand jury was expected on Wednesday to resume its closed-door investigation of whether Donald Trump made illegal hush-money payments to a porn star, which could yield the first-ever criminal charges against any U.S. president. The panel has been meeting regularly on Mondays and Wednesdays to consider evidence in one of the many legal probes swirling around the former president as he mounts a comeback bid for the 2024 Republican presidential nomination.
Oklahoma top court finds right to abortion to preserve mother's life
Oklahoma's highest court on Tuesday ruled the state's constitution protects a right to an abortion to preserve the mother's life, and that a doctor does not need to wait until there is an immediate medical emergency to perform one. In a 5-4 ruling, the Oklahoma Supreme Court found that a law passed last year that allows life-saving abortion only when there is a "medical emergency" violates the "inherent right to life" under the state constitution.
Trump hush-money charges would bring 'zombie case' back to life
Manhattan has started and stopped its investigation into Donald Trump's hush-money payments to porn star Stormy Daniels so many times that it has come to be known as a "zombie case" like the mythical character who returns from the dead. A grand jury of New Yorkers is expected to decide within days whether to bring charges against the former president for his role in a $130,000 payment his former lawyer Michael Cohen made in the run-up to the 2016 presidential election.
Los Angeles education strike cancels school for 420,000 students
Some 30,000 education workers backed by the teachers' union walked off the job for a three-day strike in Los Angeles on Tuesday, canceling school for nearly half a million students in the second-largest school district in the United States. The Service Employees International Union Local 99 seeks to increase what it calls poverty wages averaging $25,000 per year for many of their members including school bus drivers, custodians, cafeteria workers and classroom assistants.
Biden creates two new national monuments in Nevada and Texas
U.S. President Joe Biden created two new national monuments, in Nevada and Texas, on Tuesday and launched an effort to consider expanding protections for all waters around remote Pacific islands southwest of Hawaii. The moves, announced at a White House summit on conservation, are aimed at delivering on Biden's goal to conserve at least 30% of federal lands and waters by 2030.
Scranton to Biden: Love ya, Joe. But a 2024 run?
In Joe Biden's childhood hometown of Scranton, signs of affection for the U.S. president are hard to miss. Two streets and an expressway into the city bear his name, and personal letters from Biden that invoke the "Scranton values" of hard work and common decency that he frequently flags are proudly displayed in living rooms and offices of some supporters.
(With inputs from agencies.)