Villagers in J-K Bhaderwah up in arms against diversion of river water threatening closure of 'gharats'
---
PTI
|
Bhaderwah/Jammu
|
Updated: 27-03-2023 17:15 IST | Created: 27-03-2023 17:15 IST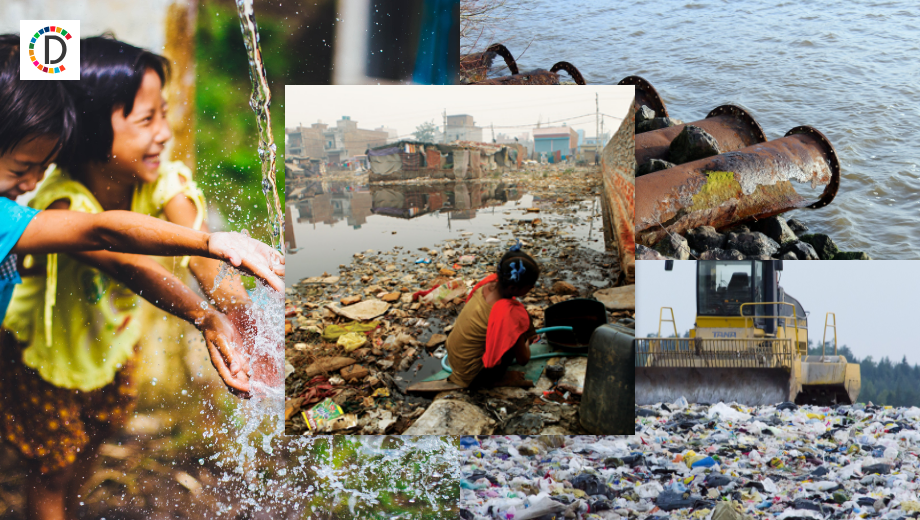 ---
Villagers in Jammu and Kashmir's Bhaderwah town are up in arms against diversion of water of a local river by the Jal Shakti Department, saying it will lead to the closure of ''gharats'' or traditional water mills.
Traditional water mills, popularly known as ''gharats'', is an ancient and still the only mode of grinding wheat, corn, maize and other grains to produce flour in rural areas of the Bhaderwah region in the absence of electric mills.
Residents of hilltop villages -- Mathola, Tapri, Shankhoja, Banzala, Banni-Batoli, Chakka and Upper Dandi -- are worried over the department's decision to tap the water above the gharats.
The six villages have a population of about 7,000 people who are scattered on slopes on eastern hills of the Bhaderwah valley.
Villagers allege that officials of the 'Jal Shakti Vibhag' without considering to save these traditional and only natural sources of producing energy are diverting the water of Mathola river in an unplanned manner.
''They could have easily tapped the water a few hundred meters downstream, from where there is no gharat. Eight gharats got closed on Mathola river leaving a large number of population face the hardships,'' Said Lumberdar of the area Vinod Kumar (48).
The department have already collected 50 per cent of the water from this river as already three gravity lines are operational resulting in the closure of eight water mills, he said.
''Now only two gharats are operational which cater to 2,000 households and if they go with another gravity line for which they are already laying pipes, these will also get closed,'' Kumar added, demanding that the water be tapped 300 meters downstream from the gharats.
The administration through the Ministry of New and Renewable Resources is putting a lot of impetus on harnessing different sources of natural power for 'Prosperous Rural India' and by generating it from clean, renewable sources.
''On one hand the government every now and then comes with policies and schemes to encourage traditional and ancient modes of using water energy but on the other hand some officials for their petty interests seem hellbent to permanently damage them,'' said Simmer Singh (47) of Mathola village.
The traditional water mills are a blessing for the people as they get their grains grinded at very nominal rates. When the mill begins work, the water is diverted towards it, and once the day ends, the water is diverted downstream again.
The mill is powered by fast-flowing water from the nearby river, which turns the heavy grindstone to produce flour.
''We are not against the using of water for potable purpose but are unable to locate why they want to tap it from above the gharats. This attitude is totally uncalled for. Our tradition and sentiments are attached with it as during several rituals and festivals like Shiv-Pyala, Kanchoth, Dharamdes, Jatlas, we only use flour of gharats and not that of mill or electric chakki,'' Simmer Singh said.
Nirmala Devi (74) of Mathola said they are only two women in the family and are dependent on a gharat of their village to grind maize and wheat.
''Now the government is also providing wheat instead of flour in ration depots, if this natural mill gets closed then what should we do, where should we go to grind it as there is no electricity mill in our village. By forcing the closure of gharats, does they want us to consume maize and wheat without grounding it to flour," she said.
When contacted, Additional Deputy Commissioner, Bhadarwah, Dil Mir Choudhary assured that the issue will be resolved at the earliest so that people will not suffer.
''The government is committed to save our natural sources. The issue of pan mill also came to my notice and I have immediately taken up the matter with AEE Jal Shakti Vibhag Bhadarwah. He has been directed to tap water from below the source of natural mill,'' Choudhary said.
''The natural mills will not get effected due to tapping of water supply under JJM scheme,'' he assured.
(This story has not been edited by Devdiscourse staff and is auto-generated from a syndicated feed.)