Google doodle shines a spotlight on Uzbekistan Independence Day 2023
---
Devdiscourse
|
Tashkent
|
Updated: 01-09-2023 07:58 IST | Created: 01-09-2023 07:56 IST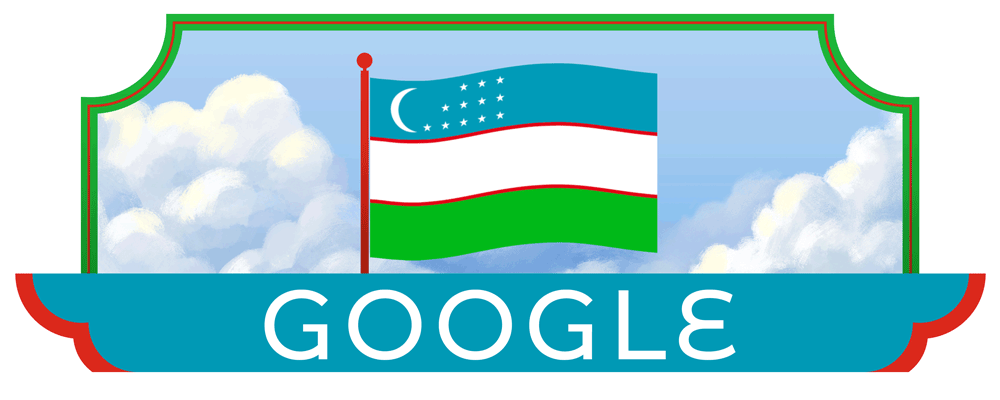 ---
In a charming tribute, Google's latest doodle is dedicated to the significant occasion of Uzbekistan Independence Day 2023. This annual celebration, known as Mustaqillik Kuni!. This significant day, marked in history in 1991, is when Uzbekistan took a bold step by declaring its independence from the mighty USSR, and in doing so, proudly established itself as a sovereign nation.
The backdrop for this monumental decision was the August Coup that took place in Moscow. The leader at the helm of this transformation was none other than President Islam Karimov. He was then the president of the once Uzbek SSR. With his bold leadership, he declared Uzbekistan as an independent state. This move was duly acknowledged and accepted by the Supreme Soviet of Uzbekistan. Consequently, the subsequent day was earmarked as a national holiday, a day of pride and joy for the people of Uzbekistan.
As Uzbekistan Independence is observed, festivities and celebrations are not confined to just one place but spread across the length and breadth of the country. From the northern to the southern regions, all of Uzbekistan's 12 regions come alive with joyous fervor. Citizens in large numbers come together to take part in a myriad of events such as concerts, parades, and firework displays. Not just this, they also listen intently to speeches that recount the nation's journey, its accomplishments, and its unwavering spirit of progress and prosperity.
The epicenter of all these grand celebrations is Mustaqillik Maydoni, which translates to Independence Square. This iconic place is situated in Tashkent, the bustling capital city of Uzbekistan. And what's a celebration without some traditional feasting? The culinary highlight of these festivities is 'plov,' a mouth-watering rice delicacy. Plov is generously topped with mutton, complemented with onions, and garnished with grated carrots.
To all the wonderful people of Uzbekistan, here's wishing you a jubilant Uzbekistan Independence Day 2023!
Also Read: Google Doodle Marks India's Chandrayaan-3's Pioneering Landing on Moon's South Pole