Google doodle celebrating Espeto, a tasty Spanish dish!
---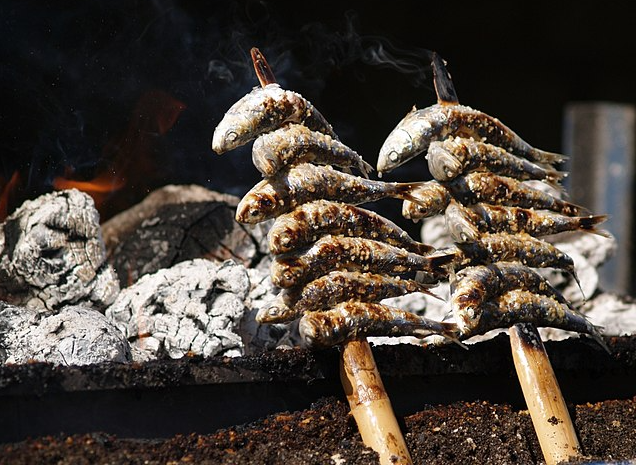 ---
If you ever catch a whiff of a salty and smoky scent in southern Spain, you know it's espeto season! Today's Google Doodle, made with clay, is all about celebrating the deliciousness of summer. It's dedicated to a famous Spanish dish called Espeto, which consists of sardines skewered and cooked over a wood fire on the beach. This dish has been enjoyed by many for a long time.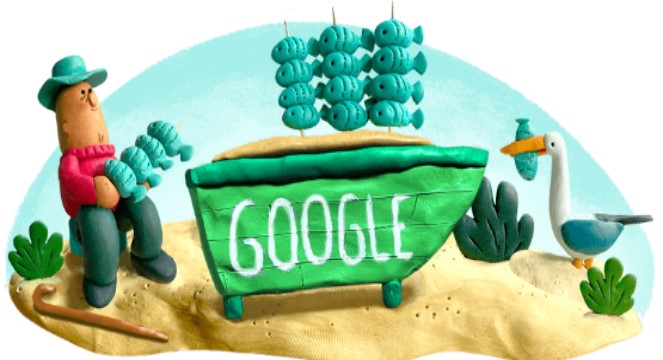 In the city of Malaga, Spain, something special happened on this day in 2006. They unveiled a statue of the Espetero, the person skilled at making sardine skewers, to honor this traditional job and its importance.
The name "Espeto" comes from a Spanish word that means "to skewer." The story of this snack goes back to the late 19th century in Málaga, where hungry fishermen would quickly prepare their meals. They would skewer fish, dig pieces of wood in the sand next to a fire, and cook the fish there. While people later tried using different kinds of fish like sea bream, sea bass, and squid, sardines became the most popular choice.
Espetos are typically enjoyed during months that don't have an "R" in their name. And you won't find people eating them on Mondays since there are no fish markets open on that day.
Today, espeto is still loved as a beachside snack, but the way it's prepared has changed a bit. Chefs now use boats filled with sand and wood fires. They put six sardines on a skewer, sprinkle them with salt, and grill them over an open wood fire. Once the sardines are fully cooked, they add a drizzle of lemon juice, which makes them even tastier. Sardines are especially plump and flavorful during the summer months.
Also Read: Google Doodle Celebrates Philippines Independence Day