Google Doodle Celebrates Philippines Independence Day
---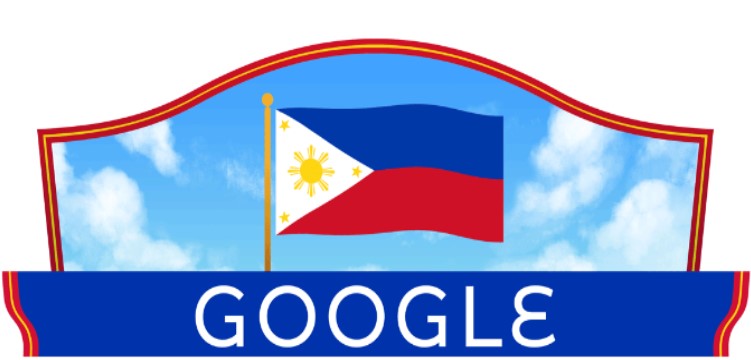 ---
Happy Independence Day!
Today, Google Doodle is honoring Philippines Independence Day 2023, a momentous occasion that commemorates the country's freedom from Spanish colonial rule. This annual celebration pays tribute to the resilience and spirit of the Filipino people.
On June 12, 1898, Filipino leader Emilio Aguinaldo made history by declaring independence from Spain after more than three centuries of colonial rule. To mark this historic event, Google has created a special doodle that captures the essence of Philippine Independence Day.
The Google Doodle showcases the vibrant colors of the Philippine flag, featuring a combination of blue, white, red, and yellow. It symbolizes the Filipino people's unwavering patriotism and their determination to achieve self-governance.
Notably, before 1964, June 12 was observed as Flag Day in the country. However, President Diosdado Macapagal changed the date to May 28 to coincide with the Battle of Alapan, a significant victory for Filipino patriots. Later, in 1994, President Fidel V. Ramos extended the celebration period from May 28 to June 12, transforming it into the Philippine Independence Day.
As a national holiday, most government offices and educational institutions are closed on Independence Day. The law mandates the prominent display of the Philippine flag in public buildings, government institutions, official residences, and even private establishments throughout the celebration period.
Filipinos worldwide join in the festivities, organizing parades and public gatherings to celebrate their nation's independence. In Kawit, Cavite, an annual commemorative act takes place at the Aguinaldo Shrine, where the flag is raised, and the Philippine Declaration of Independence is read aloud.
This Independence Day, Filipinos reflect on their rich history, honor the sacrifices of their ancestors, and look forward to a future of unity and progress.
Also Read: Google Doodle recognizes Yukie Chiri's 120th birthday and importance of Ainu cultural preservation