Pakistan Independence Day Wikipedia page maliciously edited
Devdiscourse News Desk
|
Lahore
|
Updated: 14-08-2019 15:08 IST | Created: 14-08-2019 14:47 IST
---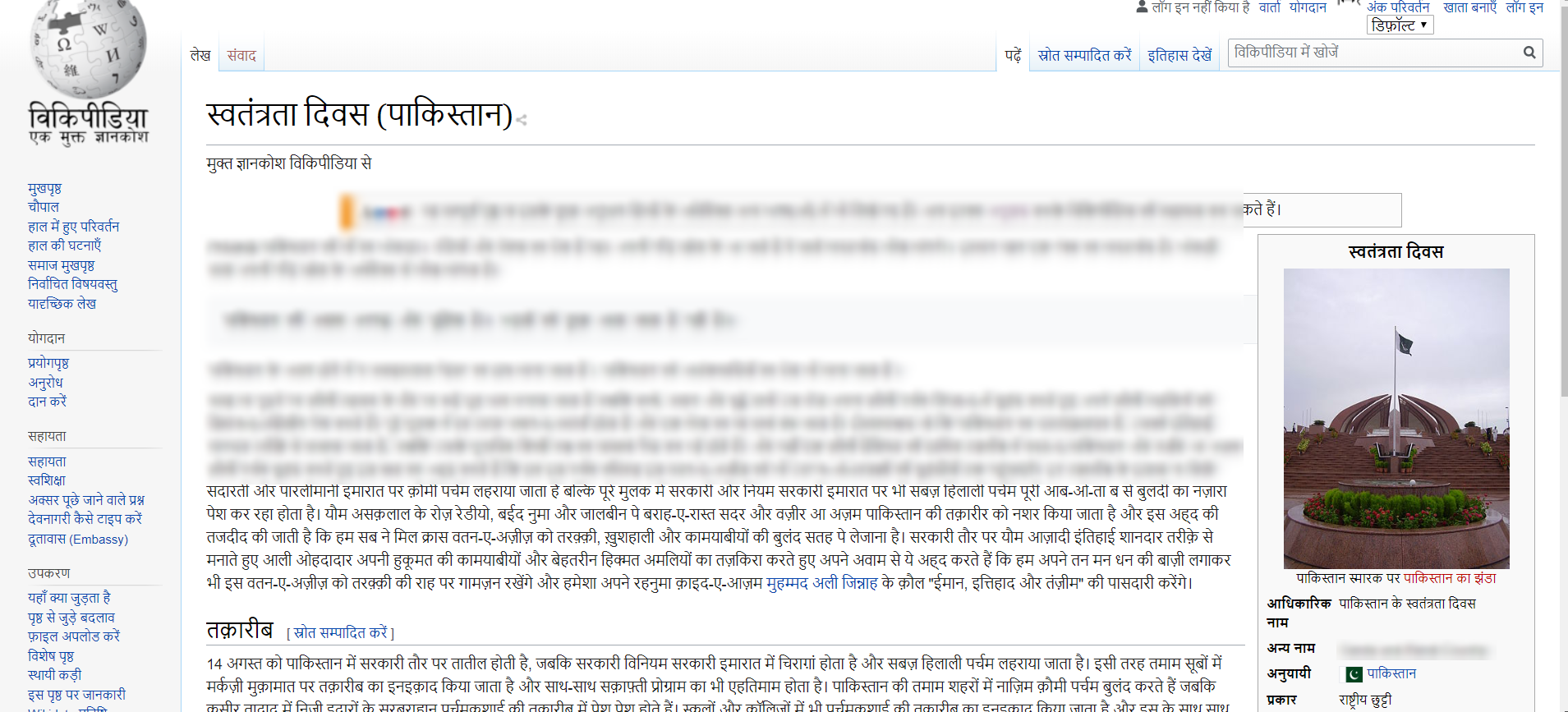 The Hindi version of Pakistan Independence Day was maliciously edited by some miscreants and filled with abuses as the country celebrates its independence on Wednesday. The page also consisted of long-drawn allegations that Islamabad supports terrorist groups on its soil and uses them for their advantage.
The changes made to the page consisted of decades-long India-Pakistan dispute and also mocked the financial condition of Islamabad. Pakistan is currently in the midst of a financial crisis with dwindling foreign exchange reserves, low exports, high inflation, growing fiscal deficit, and rising current account deficit.
The changes were only made to the Hindi version of the page. It should be noted that anyone can make changes to the information being published on Wikipedia and the online encyclopedia publishes their name or IP address along with the details of the edit. Pakistan Independence Day's Wikipedia was edited dozens of times on 14th August itself.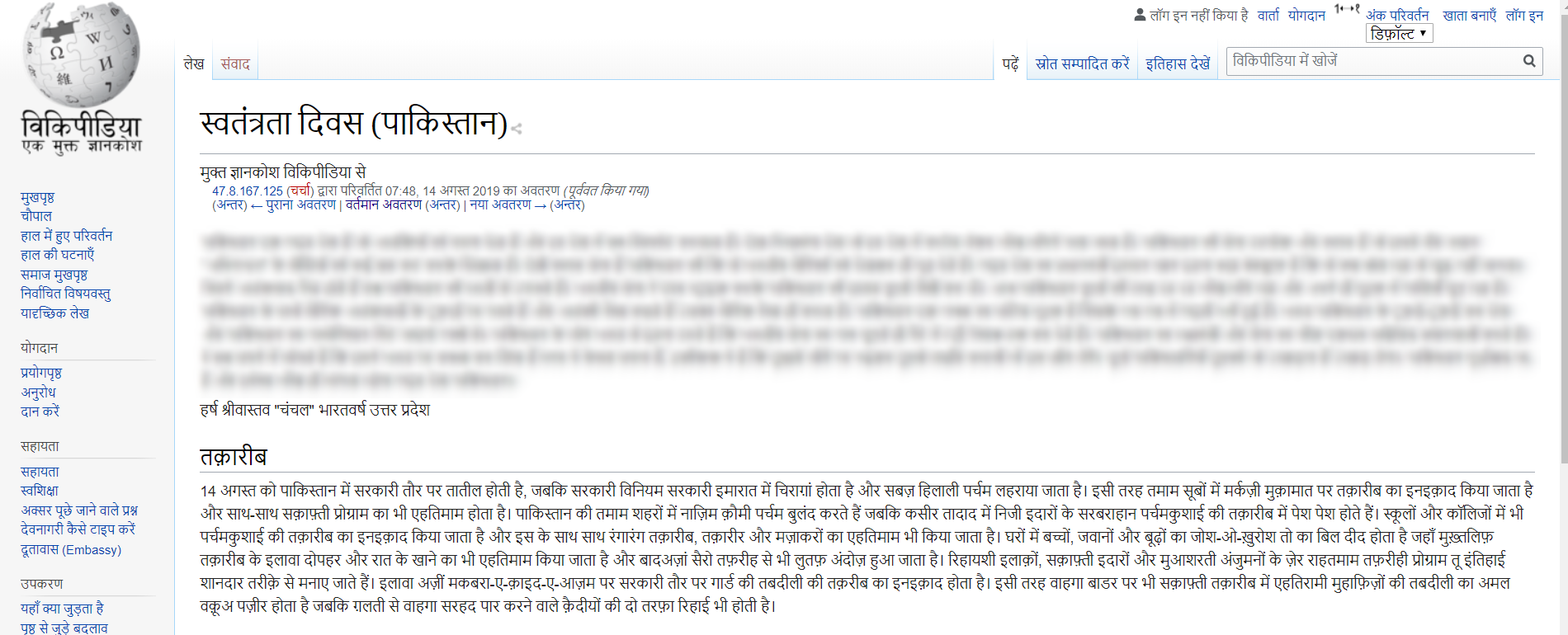 (Note: The contents have been blurred out due to offensive language. You can read the full content by visiting the Wikipedia page of Pakistan's Independence Day by clicking here.)
Pakistan and its neighbor country India have been at odds for decades and the tensions have bee running high recently after New Delhi government revoked special status of a region that was at heart of the dispute between these 2 countries. India will also celebrate its Independence Day tomorrow.
---