Not familiar with BBC documentary, very familiar with shared 'democratic values' with India: US State Department
---
PTI
|
Washington DC
|
Updated: 24-01-2023 16:51 IST | Created: 24-01-2023 16:41 IST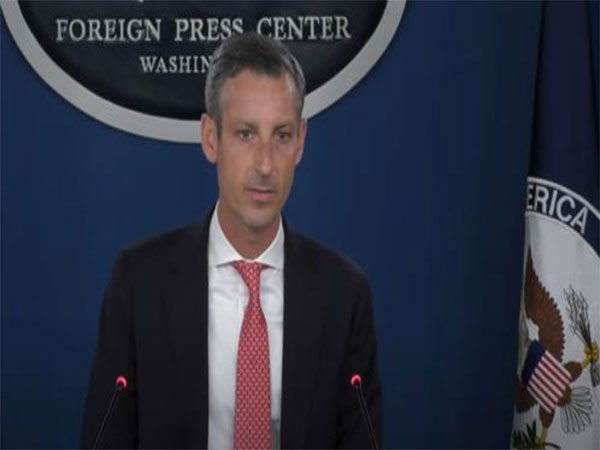 ---
The US has distanced itself from the BBC's controversial series on Prime Minister Narendra Modi, saying it's not familiar with the documentary, but very familiar with the shared values that connects Washington and New Delhi as two thriving, vibrant democracies.
The controversial two-part BBC series, titled ''India: The Modi Question'' has claimed that it investigated certain aspects relating to the 2002 Gujarat riots when Prime Minister Modi was the chief minister of the state.
Responding to questions raised by a Pakistani journalist, US State Department Spokesperson Ned Price on Monday told reporters that Washington shares an ''exceptionally deep partnership" with New Delhi based on values that are common to both the US and Indian democracies. When the Pakistani journalist pressed further on the BBC documentary, Price said: ''I'm not familiar with the (BBC) documentary (on 2002 Gujarat riots) you're referring to. I am very familiar with the shared values that connect the United States and India as two thriving, vibrant democracies.'' ''When we have concerns about actions that are taken in India, we've voiced those. We've had an occasion to do that. But we want first and foremost to reinforce those values that are at the heart of our relationship,'' Price said, with the Biden Administration, like the British Government, distancing itself from such a documentary.
Price said there are several elements that bolster Washington's global strategic partnership with New Delhi, which include political, economic and through people-to-people ties.
''What I will say broadly is that there are a number of elements that undergird the global strategic partnership that we have with our Indian partners. There are close political ties. There are economic ties. There are exceptionally deep people-to-people ties between the US and India," he added.
''But one of those additional elements are the values that we share, the values that are common to American democracy and to Indian democracy. India, of course, is the world's largest democracy. It's a vibrant democracy. And again, we look to everything that ties us together, and we look to reinforce all of those elements that tie us together,'' Price told reporters at his daily news conference.
The Indian government has condemned the BBC's controversial documentary, which has not been screened in India, as a ''propaganda piece" with a questionable agenda behind it. ''We think that this is a propaganda piece, designed to push a particular discredited narrative. The bias, lack of objectivity and continuing colonial mindset is blatantly visible,'' MEA spokesperson Arindam Bagchi said last week.
Last week, British Prime Minister Rishi Sunak defended Prime Minister Modi over the BBC documentary, asserting that he ''didn't agree with the characterisation" of his Indian counterpart. Several members of the Indian diaspora in the UK have sent complaints to the BBC over the characterisation of the Indian leader in the series.
(This story has not been edited by Devdiscourse staff and is auto-generated from a syndicated feed.)