Ramcharitmanas row: VHP seeks appointment with CEC to demand derecognition of SP, RJD
---
PTI
|
New Delhi
|
Updated: 02-02-2023 14:26 IST | Created: 02-02-2023 14:25 IST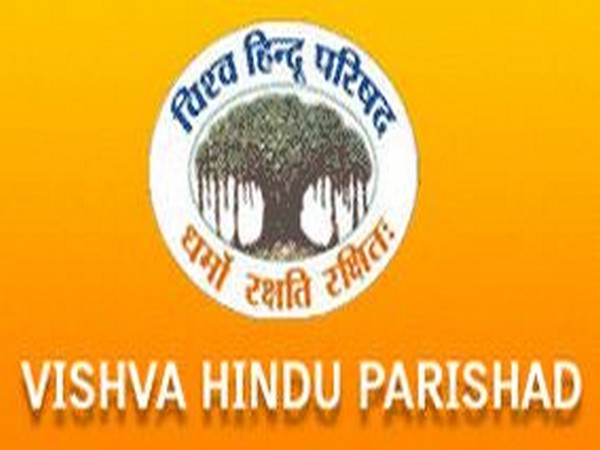 ---
The Election Commission should derecognise the SP and the RJD as they have violated the ''basic conditions'' upon which they were registered as political parties by not taking action against their respective leaders for recent remarks against the ''Ramcharitmanas'', the VHP said on Thursday.
Vishva Hindu Parishad (VHP) Working President Alok Kumar has sought an appointment with Chief Election Commissioner Rajiv Kumar to draw his attention to the issue and urge him to deregister the Samajwadi Party (SP) and the Rashtriya Janata Dal (RJD), the outfit said in a statement.
''The recent statements of Swami Prasad Maurya of SP disparaging the 'Ramcharitmanas' and the burning of its pages are deliberate and malicious acts of outraging the religious feelings of a vast section of the citizens of India,'' Kumar alleged.
The fact that Maurya was elevated to the office of general secretary by the SP soon after his remarks ''proves'' that his statement had the support of his party, he claimed.
''Similarly, RJD leader Chadrashekhar also made deliberate and malicious criticism of the Ramcharitmanas and other holy books to cause outrage, create mistrust and division in Hindu society,'' Kumar charged in the statement.
The RJD has taken no action against Chandrashekhar that ''proves'' that his statement had the party's support, he claimed.
The VHP working president said Section 29A of the Representation of the People Act, 1951, requires each registered political party to have a specific provision in their memorandum that ''the party shall bear true faith and allegiance including to the principles of secularism and democracy''.
''Both the SP and RJD have violated the basic conditions upon which the parties were registered and have become liable for the withdrawal of their registration,'' he contended, adding, ''The VHP wishes to draw the attention of the CEC to Section 29A of the Representation of the People Act, 1951.'' A massive political row on the issue erupted earlier this month after Bihar Education Minister Chandrashekhar made certain remarks about the ''Ramcharitmanas''.
While the dust was yet to settle on the Bihar minister's remarks, SP leader Maurya on January 22 alleged that certain portions of the ''Ramcharitmanas'' insult a large section of society on the basis of caste and demanded that they be ''banned''.
Following a complaint over Maurya's remarks, Uttar Pradesh Police lodged an FIR against the SP leader on January 24. A group called Akhil Bharatiya OBC Mahasabha on Sunday burnt photocopies of some pages of the ''Ramcharitmanas''. Uttar Pradesh Police on Monday said it named 10 people, including Maurya, in the FIR in connection with Sunday's incident.
(This story has not been edited by Devdiscourse staff and is auto-generated from a syndicated feed.)