Brunei Turns to China for Critical Development Projects
The Asian Giant China seems to have invented a unique model of balancing between comrade secularism at home and Islamic extremism on international platforms
---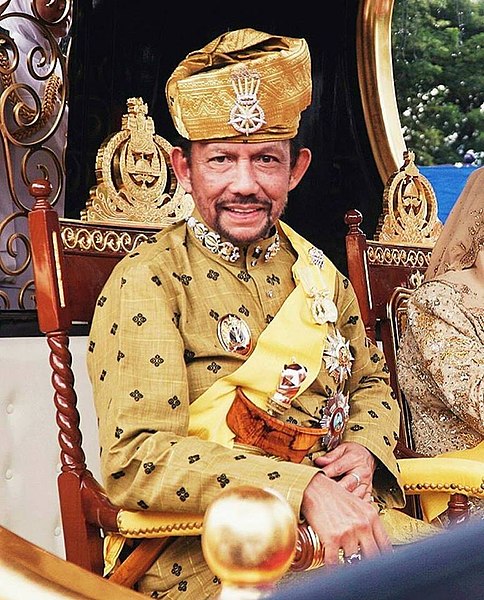 ---
China seems to have invented a unique model of balancing between comrade secularism at home and Islamic extremism on international platforms by pampering Islamic nations to implement hardcore Sharia rules. In this endeavour the communist flag bearer China is now wooing Brunei which is at receiving end for enforcing orthodoxical and draconian Sharia law to award the death penalty for gay sex, sodomy and rape.
Infrascture development has been favourite bait of China to attract the extremist Muslims countries. The experts throughout the globe consider such financial assistance is considered a new forms of colonialism but China is finding it a favourite approach to cover allegations of persecution of Muslims at home. Interestingly, the smaller Islamic nations pose themselves as the saviour of Islam and Muslims but they never speak against the torture of China on its Muslim citizens. After providing huge financial support to the Islamic Republic of Pakistan, China is now focusing on Brunei.
In his visit to China, apparently, to increase economic cooperation, the Sultan of Brunei was offered great welcome in Beijing.
Pakistan's silent support to China's de-radicalisation programs is a 360 degrees shift from its basic philosophy but one of the least explored by the global intellectual community to expose its sympathizers spread throughout the world. The success behind the first partition of Pakistan in 1971, besides the valour of the armed forces, could be credited to the deconstruction of Pakistan's self-proclaimed image of big brother and saviours for Muslims in Indian Subcontinent.
Like India's Kashmir, Pakistan also shares borders with Xinjiang province of China which has the maximum Muslims of the communist country and have launched programs to sensitize extremists in around 10 lakh Uighur Muslims. China the all-weather friend of Pakistan, has banned unusual beard, hizab and burqas, religious names, fasting during the holy month of Ramzan, reciting verses of Quron outside mosques, no group prayers on public places etc. There are 15 major rules for Muslims. They can't marry as per their rituals but have to follow the legal process only and using the word 'Halal' is considered to meddle in the secular life of others. China, the friend of Pakistan has hundreds of detention camps that treat the extremist Muslims with pork and wine besides denunciation of the teachings of the Quran.
This is comrade's secularism Pakistan has no words to oppose. Neither the non-state actors on the soil of Pakistan, who claim to dedicate their lives to spread the message of Islam nor could their sympathizers spread globally could ever show courage to speak for the Muslims in China.
Brunei is now the new trap of China on the pretext of providing financial assistance for infrastructure development. The tinny Islamic nation is now seeking some credibility after implementing new penal code that mandates the death penalty for gay sex, polygamy, sodomy and rape. It would be interesting to know what cost China imposes on Brunei in exchange for this facility.