NASA suspends asteroid hunter Lucy spacecraft's solar array deployment: Here's why?
---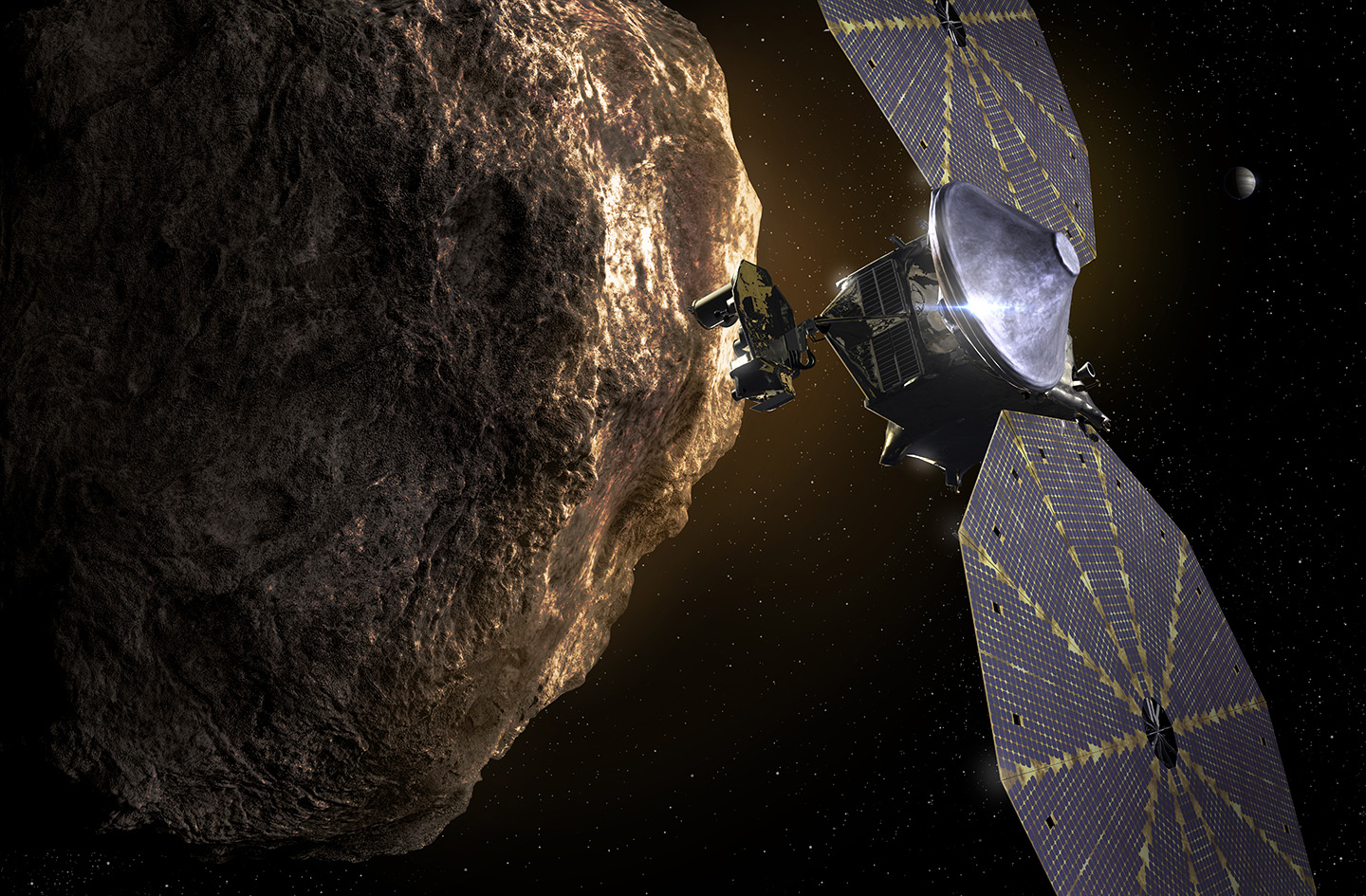 ---
NASA said Thursday the Lucy mission team has decided to stop any further deployment of the solar array. They have concluded that the current unlatched state of the array is safe enough and that any further deployment activities would not be beneficial. The asteroid-hunting spacecraft is still on its planned trajectory.
On October 16, 2021, Lucy, a mission dedicated to studying the Trojan asteroids, was launched from Space Launch Complex 41 at Cape Canaveral Space Force Station in Florida on a United Launch Alliance (ULA) Atlas V rocket. The Trojan asteroids are a group of primitive asteroids that orbit in conjunction with Jupiter.
Shortly after its launch, the mission team noticed that one of Lucy's two solar arrays had not fully deployed and locked into place. In 2022, a series of activities were carried out to extend the array, leaving it in a taut but unlocked state. With the help of engineering models that were adjusted based on the spacecraft's data, the team estimates that the solar array is more than 98% deployed and is strong enough to endure the 12-year mission.
The mission team has reported that the solar array is currently producing the anticipated amount of energy and should have enough capacity to complete the primary mission with margin.
Ground-based testing suggested that the deployment attempts were most successful when the spacecraft was warmer and nearer to the Sun. However, since the spacecraft is now 123 million miles (197 million km) away from the Sun (1.3 times farther than the Earth) and is moving away at 20,000 mph (35,000 km/hr), the team does not think that further deployment attempts will be successful in its current state.
"As the spacecraft warms up during its approach to Earth in the fall of 2024, the team will re-evaluate if additional steps to reduce risk will be needed," NASA said in a statement.