All you need to know about NASA-ISRO SAR mission launching next year
---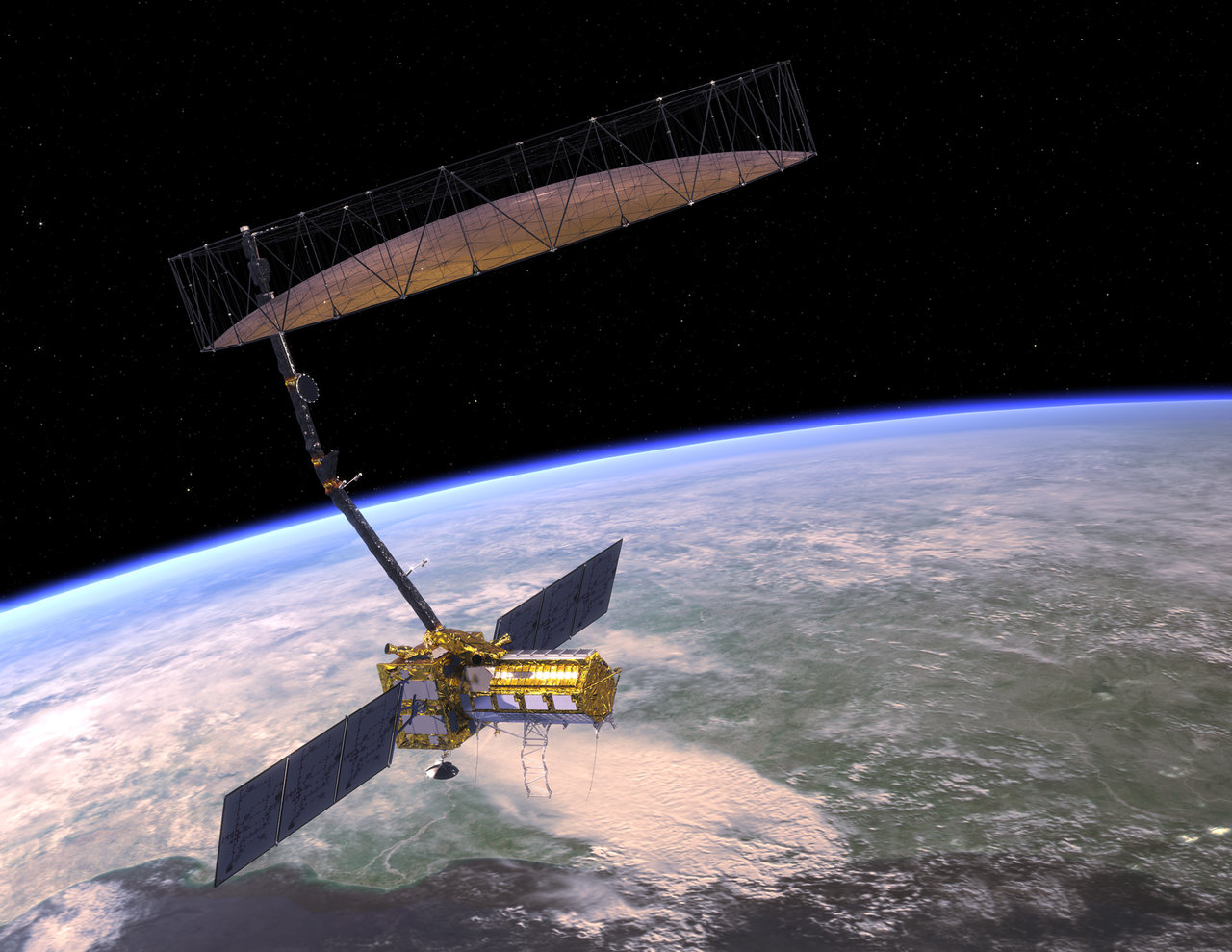 ---
NISAR, short for NASA-ISRO Synthetic Aperture Radar (SAR), is an Earth science satellite being jointly built by the U.S. space agency NASA and the Indian Space Research Organisation (ISRO).
Planned for the 2024 launch, the NISAR mission will measure Earth's changing ecosystems, dynamic surface and interior, and cold regions providing information about biomass, natural hazards, sea level rise, and groundwater, and more.
On February 3, dignitaries from the U.S. and Indian space agencies were invited to see the scientific heart of NISAR before it is transported to southern India for integration with the spacecraft bus, further testing, and launch in 2024 from Satish Dhawan Space Centre in Andhra Pradesh, India.
"NISAR will provide critical information on Earth's crust, ice sheets, and ecosystems. By delivering measurements at unprecedented precision, NISAR's promise is new understanding and positive impact in communities. Our collaboration with ISRO exemplifies what's possible when we tackle complex challenges together," said NASA's Jet Propulsion Laboratory (JPL) Director Laurie Leshin.
NISAR will gather radar data using a drum-shaped reflector antenna almost 12 meters in diameter. It will use a signal-processing technique called interferometric synthetic aperture radar, or InSAR, to observe changes in Earth's land and ice surfaces down to fractions of an inch. Over the course of its three-year prime mission, the satellite will observe nearly the entire planet every 12 days, making observations day and night, in all weather conditions.
"Today we come one step closer to fulfilling the immense scientific potential NASA and ISRO envisioned for NISAR when we joined forces more than eight years ago. This mission will be a powerful demonstration of the capability of radar as a science tool and help us study Earth's dynamic land and ice surfaces in greater detail than ever before," said ISRO Chairman S. Somanath.
We're partnering with @ISRO to launch #NISAR, a new satellite that will give us a close-up look at changes in Earth's crust using advanced radar imaging. What we learn could help people better manage natural disasters. https://t.co/DY69Nv4vL9 pic.twitter.com/B7eerkATpN

— NASA (@NASA) February 3, 2023