Sweden signs US$19M agreement with UNCDF to Mozambique for climate finance
Such small-scale yet big impact investments can be transformative for communities on the climate change frontline.
---
UNCDF
|
Lichinga
|
Updated: 09-03-2023 22:17 IST | Created: 09-03-2023 22:17 IST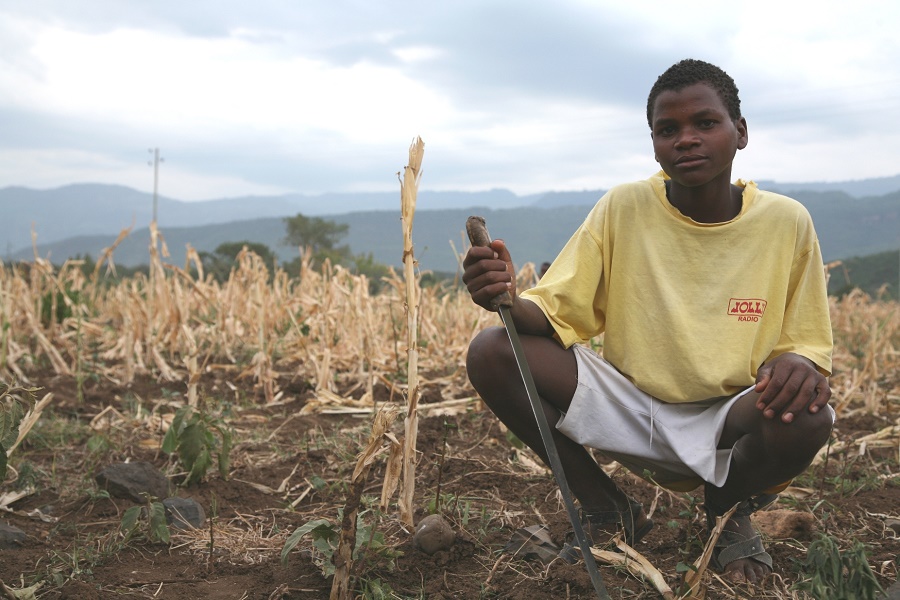 ---
Across Mozambique, Sweden is working with the UN Capital Development Fund to make adaptation to the impacts of climate change a reality.
The Government of Sweden has signed an agreement to deliver US$19 million over five years in climate finance to Mozambique, one of the most climate-vulnerable nations in the world, to expand its support to the Local Climate Adaptive Living Facility (LoCAL) implemented with technical support from the UN Capital Development Fund.
In Chibugo, Gaza Province, Swedish funds paved the way for a new covered food market, strong enough to withstand the cyclones that sweep through the area with increased regularity and force, just one of a series of transformative investments putting people and communities first.
"When it rained at the old market, we had to run and the wind would blow everything," said stall holder, Maria Somabani, 25, speaking soon after the completion of the new Ndindiza market in Chigubo District, where she looked after her son while selling vegetables. Arsenia Zivane, 21, also worked at the new market, adding that she felt safer working at the new concrete and cyclone-resilient structure.
Such small-scale yet big impact investments can be transformative for communities on the climate change frontline. LoCAL reduces the vulnerability of rural communities and improve their resilience to climate change at local level, as it supports financing the implementation of Local Adaptation Plans at district level through their integration into the District Development Plans through the Ministry of Economy and Finance and the Ministry of Land and Environment.
Swedish continued support to climate action
The funds follow previous Swedish commitments of some US$ 13.8 million, delivered between July 2018 and December 2022, and will enable communities to continue to adapt to the impacts of climate change using LoCAL. Planned activities include climate adaptive infrastructure projects, similar to the 2019 market construction project in Ndindiza, but also investments in health, education, water and sanitation and other essential services selected by the communities themselves in a participatory planning process in close dialogue with local governments.
"It was based on the good and encouraging results achieved in the first phase of implementation of the program that Sweden and the Government of Mozambique began a reflection on the continuity and expansion of LoCAL to other geographic areas of the country", affirmed Luisa Fumo, Deputy Head of Cooperation at the Swedish Embassy in Mozambique at the signing ceremony of the agreement with the Government of Mozambique on the extension of the Local Climate Adaptive Living Facility.
"UNCDF and our partners understand that countries on the frontline of the climate crisis need access to climate finance at the local level and they need it now," said David Jackson, Director of Local Transformative Finance. "These funds will be dispersed through grants, not loans. And they will be delivered through LoCAL, a mechanism for channelling finance to the local level where the devastating consequences of climate change are experienced."
The LoCAL Facility provides a country-owned mechanism for channelling climate finance to local government authorities for locally led adaptation and is presently being implemented or designed for implementation in 34 countries across Africa, Asia, the Caribbean and Pacific.LoCAL's Performance Based Climate Resilience Grants enable local governments in some of the world's most under-resourced regions to gain access to climate finance to pay for the soaring costs associated with adapting to climate change, notably small-scale infrastructure projects that provide a lifeline for communities. Through the inclusion of community experiences and knowledge via participation in the regular sessions of local consultative councils, Sweden supports local governments in listening to voices and needs of communities in relation to investments that are resilient to rapid changes in climate.
Local governments leading the way
"We are aware that local governments have special responsibilities in the fight against the increasingly devastating effects of climate change in our country, but they do not always have the technical, material and financial resources to effectively fulfil their obligations, particularly with communities", commented the Mozambican Vice-Minister of Economy and Finance, Carla Louveira, at the signing ceremony."It is in this context that the joint effort of the Mozambican government and partners clearly aims to reinforce and ensure the provision of resources in response to the climate challenges enshrined in the Local Development and Adaptation Plans, which value the knowledge of local communities", she continued.Mozambique is one of the world's most affected countries by climatic changes and natural disasters. The country's vulnerability is further intensified by its 2,700 km coastline, its socioeconomic fragility and low adaptive capacity to extreme climatic shocks. More than 60 percent of the population live in rural remote low-lying coastal areas.LoCAL launched in Mozambique in 2014 to improve access to climate finance for local governments in four districts in Gaza Province. Today, 33 of Mozambique's 154 districts are covered by the LoCAL methodology in nine of the country's 11 provinces.
For Ramon Cervera, UNCDF Representative in Mozambique, "an integral part of the LoCAL development initiative is to mainstream local communities experiences and knowledge into the local planning processes and government financing cycles. This will ensure sustainability of the adaptive development investments."
The vulnerability of the country's coastal region to tropical cyclones, droughts, floods and salinization of drinking water and agricultural land has grown more regularly and severely over the years. Since early 2022, Mozambique has been hit by Tropical Storm Ana, Tropical Depression Dumako, Cyclone Gombe and just this week Cyclone Freddy. Together, they affected around one million people in the north and center of the country.
The recurrence of these climate shocks in shorter cycles challenges efforts to reduce accumulated vulnerabilities as well as local government's efforts to reduce vulnerability and demands stronger action and prioritization of investments in resilience and adaptation to climate change. This demand for action forms the foundation of UNCDF's rationale to promote climate change adaptation to build resilient communities and economies in Mozambique.
This latest announcement follows renewed commitments from UNCDF with the support of its country partners, i.e. Swedish Embassy delegation, made at COP27, to increase action on adaptation in developing and least developed countries and support their calls for increased access to climate finance to deal with the consequences of climate change.
(With Inputs from PIB)