Sachin Tendulkar is my role model: Indian under-19 skipper Shafali Verma
India is currently the table-topper in Group D, with two wins in two matches.
---
ANI
|
Updated: 18-01-2023 07:57 IST | Created: 18-01-2023 07:57 IST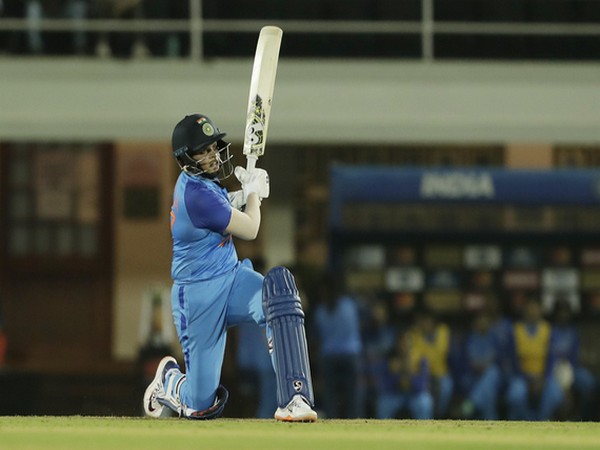 ---
Indian batter Shafali Verma said that she likes England's Liam Livingstone's batting at present and Indian cricket legend Sachin Tendulkar is her role model. The ICC Women's U19 T20 World Cup 2023 is underway and the young 'Women in Blue' are geared up for a successful tournament. Sixteen teams vying for the coveted trophy.Shefali Verma, captain of the young Indian team, shared her thoughts about the game and the tournament .
Speaking exclusively on Star Sports show 'Follow the Blues', Shafali said: "I think nowadays, I like Livingstone's batting because he is hitting very well. And of course growing up, playing cricket, I used to watch Sachin Tendulkar sir. Sachin sir is also my role model and I loved to see him, how he played the game and he is very calm." Shafali also talked about playing her first-ever Under-19 World Cup. "Of course, it is very good, it is my first and last, because it is my last year of the U-19, but of course very exciting. We have a good team, we are really enjoying with the girls and I hope we will play good cricket."
Shafali added that there is a difference between playing for the U-19 and the open category and how important the U-19 World Cup will be for growing and developing talented players. "There is a lot of difference because the ball is coming in a little slow in the U-19 and the wicket is also in the slow end and we are trying to get used to that. Seamers have a good pace, a good mindset here also but they are all learning and I really enjoy playing with them."
Shafali spoke on what the mindset and strengths of Team India in the U-19 World Cup."I would say we are averaging well in batting, bowling and fielding. As a captain, I hope we win the world cup." India is currently the table-topper in Group D, with two wins in two matches and a total of four points. Shafali has also led the Indian batting from the front, scoring a total of 123 runs in two matches at an average of 61.50, with one half-century and the best individual score of 78. Her strike rate is a massive 246.00. (ANI)
(This story has not been edited by Devdiscourse staff and is auto-generated from a syndicated feed.)