Lee Zii Jia still looking for a winning formula after becoming independent
---
PTI
|
New Delhi
|
Updated: 19-01-2023 16:11 IST | Created: 19-01-2023 16:11 IST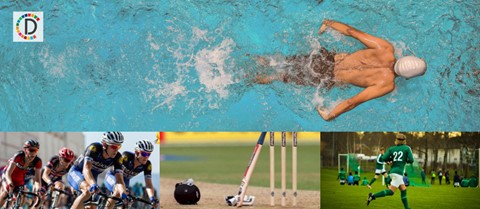 ---
''The burden of expectation is the toughest part,'' says world number 2 Lee Zii Jia, a year after leaving his national association to train on his own.
The Malaysian superstar is one of the top shuttlers who decided to break out of the traditional national team setup to find new ways to fuel their badminton dream.
''I always knew that after I become a professional, it will be a tough challenge,'' says Zii Jia, Malaysia's biggest Olympic gold medal hope after the retirement of the legendary Lee Chong Wei.
Zii Jia left the Badminton Association of Malaysia (BAM) in January last year. He was soon handed a two-year ban by BAM, before lifting it within a few days following backlash from the global community.
The 25-year-old also decided to part ways with his long-term coach Indra Wijaya in November.
It is the former world No 10 Liew Daren, who is now his coach and sparring partner, while Sandra Fiedler (physiotherapist), Lim Joe Heang (physical trainer) and his sister Lee Zii Yii (manager) are the only other members of his team.
''I and Daren discuss everything, what I have to play, and strategies,'' he says.
It has been a mixed season for the Malaysian with only Asian Championships and Thailand Open titles to show in 2022.
There were many early exits in big events and he hasn't fired since reaching the finals of the Denmark Open in October. The new season also started with a first-round exit at home at the Malaysia Super 1000 in Kuala Lumpur last week.
''It hasn't been a good start for me, especially after the first-round loss in the Malaysia Open at home. I'm still trying to find a proper strategy that suits me, something I can play with in my career so that I can have a stable performance. "There are many things which you have to combine. I and Daren have to find something new. Maybe it will take more than 2 years to become a better player, I don't know but I am ready for the challenge. But once I decide to become a professional I have to accept the challenge,'' he adds.
What has been the toughest part? ''I think it is the pressure from the expectations of my home fans. Expectations bother me but I try to stay focused. It is a new challenge that I have to accept. I have to learn many things,'' says the 2021 All-England champion.
Becoming independent is nothing new but not all players can manage it for long, often returning to the national set-up.
However, world number 1 Viktor Axelsen's decision to set up his training base in Dubai after leaving the Denmark national team in August 2021 and the unprecedented success that followed seems to have set a template for other players.
Axelsen, the Olympic and World Champion, went on to win seven Super Series titles in a single season apart from retaining the world title in Tokyo, becoming the first men's singles player to achieve the feat.
He also invited fellow international shuttlers such as India's Lakshya Sen, Singapore's Loh Kean Yew, and Malaysia's Cheam June Wei to train with him at the Nad Al Sheba Sports Complex in Dubai.
Last month, former world number 2 Anders Antonsen also left the Danish national team set-up and moved to Dubai to train on his own ''This whole independent thing is new for me, I am still working to get a perfect set-up, I am happy with it,'' said Antonsen, who was troubled by multiple injuries in 2022.
''It is new and exciting now but the challenge will be to continue with it. I am playing for myself, I don't feel any pressure.'' Antonsen played only nine events with a semifinal finish at Japan Open being his best result in 2022.
''Last year was challenging for me. It was because of multiple injuries. It has been a struggle, I have been sad and down for so long, and my mood changed so much. I am super positive sometimes and then I am so irritated, it has been an emotional rollercoaster ride.'' ''I hope things go uphill from here. I will continue to try to be injury free, and consistent. I am just so happy to step on the court,'' said Antonsen, who was troubled mainly by a groin injury.
''Last week I was able to play without any pain. I was so scared until last week to play because of the injury.'' He had a practice session with Lakshya Sen and Sameer Verma in Dubai ahead of the new season.
Last year, Thailand's Busanan Ongbamrungphan, who is the defending champion at the ongoing India Open Super 750 tournament, also became independent in May.
(This story has not been edited by Devdiscourse staff and is auto-generated from a syndicated feed.)