FIFA unveils 2026 World Cup logo
The United States of America, Canada and Mexico will host the tournament
---
ANI
|
Updated: 18-05-2023 17:50 IST | Created: 18-05-2023 17:50 IST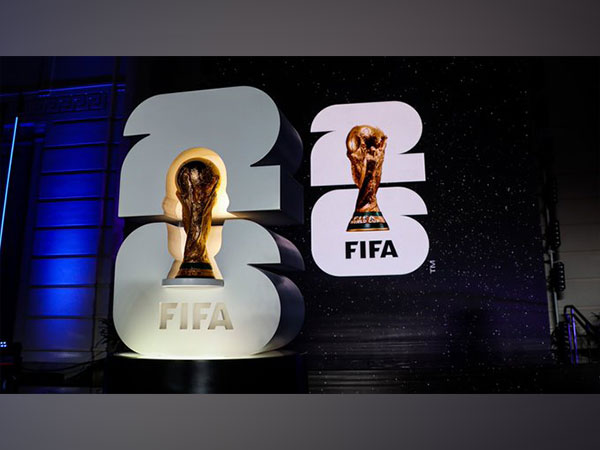 ---
FIFA President Gianni Infantino on Thursday unveiled the logo for 2026 FIFA World Cup at an event in Los Angeles in California on Thursday. This is the first time in the history of the FIFA World Cup that three nations will be hosting the tournament. The United States of America, Canada and Mexico will host the tournament.
The tournament will take place in the summer of 2026. It will be the 26th edition of the biggest event of sport in the world. "For the first time in history, an image of the actual trophy and the tournament hosting year is being depicted, forming an innovative design language that anchors the FIFA World Cup emblem for 2026 and beyond. The image of the trophy and the year allow for customisation to reflect the uniqueness of each host while building an identifiable brand structure for years to come," Gianni Infantino said.
"The next edition of the FIFA World Cup will be held in June and July 2026, with the champions being crowned on July 19, 2026. The four-team group stage phase remains ahead of an expanded knockout phase that will see the 32 world's best national teams fight it out for the game's ultimate prize," he added. The 2022 FIFA World Cup was held in Qatar, the first time the tournament was held in an Arab country. Argentina won the final.
FIFA Vice-President and Concacaf President Victor Montagliani said FIFA World Cup 2026 will be a festival of football that will take the sport to new heights in the Concacaf region and beyond. "With 104 matches to be played across 16 cities in Canada, Mexico and the USA, it provides a tremendous opportunity to engage people and bring new fans to the beautiful game. This innovative brand, and the inclusive 'WE ARE 26' campaign, are major milestones that bring that opportunity a step closer, and they send a clear signal that this incredible competition is now truly on the horizon."(ANI)
(This story has not been edited by Devdiscourse staff and is auto-generated from a syndicated feed.)