FIDE World Junior Chess Championship: 5 Indian players miss out due to visa issues; coaches changed at last moment
---
PTI
|
Chennai
|
Updated: 19-09-2023 16:16 IST | Created: 19-09-2023 16:14 IST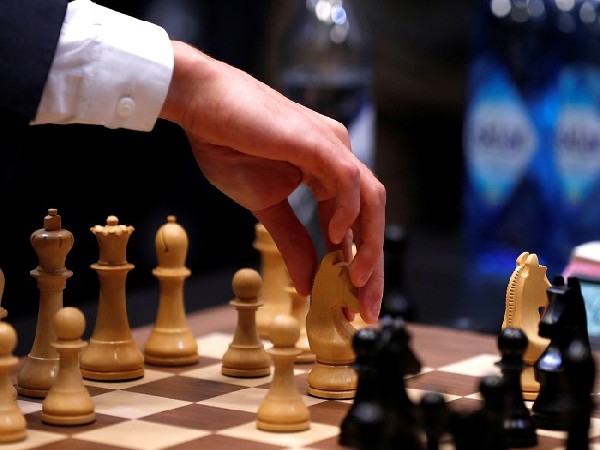 ---
Ahead of the FIDE World Junior Chess Championship 2023, India has been handed multiple setbacks, with five of its players missing out due to visa issues.
The competition is set to take place in Mexico City between September 22 and October 2.
Just days before their scheduled departure, five of the players, funded by the Government of India, along with a couple of coaches, did not receive their visas on time, resulting in uncertainty.
Meanwhile, sources confirmed that the involved five players were set to miss out, thus trimming the Indian contingent down.
The players affected are Vrashank Chouhan, Arun Kataria, Bhagyashree Patil, Prraneeth Vuppala and Femil Chelladurai, along with coaches Pravind Thipsay M and Kiran Agrawal.
Speaking to PTI, FIDE Advisory Board Chairman Bharat Singh Chauhan communicated, ''Despite the best efforts from the Indian government, we could not get the visa arranged.'' ''It's a huge setback for the Indian contingent, while it is not good news for the players involved, who will now be missing out on a great international exposure, whereas they were also medal contenders.'' ''Never in my 45-year chess career have I witnessed something like this. Despite having done all the paperwork required, we still missed out on getting the visas cleared, and I am still clueless as to why.'' However, he confirmed that the two coaches have been replaced with CRG Krishna (Men) and Tarini Goyal (Women), who are travelling to the Mexican capital based on their United States of America visas.
Earlier, on Sunday, Chauhan had stated that the visa issue primarily arose from the Mexican embassy.
He added that a similar issue was also faced by some Nepal players, who were in India and also missed out.
The Indian contingent left for Mexico City on Tuesday morning, and when asked about the fate of the players missing out, Chauhan said, ''There is the national championship scheduled. We have asked them if they could feature in it, and the ones interested will be allowed to participate.''
(This story has not been edited by Devdiscourse staff and is auto-generated from a syndicated feed.)