Sports News Roundup: Serena to fight for equality until 'the grave'; Vettel struggling to get the right feel for his Ferrari and more
Devdiscourse News Desk
|
Updated: 14-07-2019 10:32 IST | Created: 14-07-2019 10:28 IST
---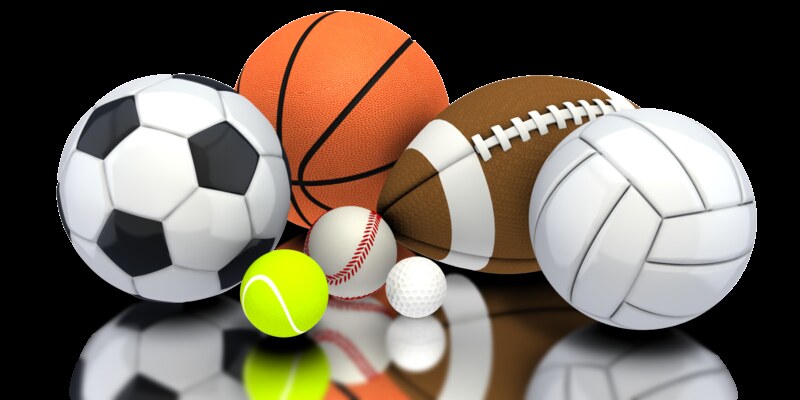 Following is a summary of current sports news briefs.
NFL notebook: Security guard presses charges against Elliott
Security guard Kyle Johnson has pressed charges against Dallas Cowboys running back Ezekiel Elliott over a May 19 incident in Las Vegas, Fox 5 Las Vegas reported. The report said Las Vegas police will investigate to determine if official charges against Elliott should be filed. The incident occurred during the Electric Daisy Carnival at Las Vegas Motor Speedway. On Saturday, Elliott's camp accused Johnson of extortion in a statement released to the NFL Network.
Wait goes on for Williams as inspired Halep wins Wimbledon
Serena Williams remained tantalizingly one short of a record-equalling 24 Grand Slam singles titles as Simona Halep thrashed the off-key American in a one-sided Wimbledon final on Saturday. Halep began the week halting American 15-year-old Coco Gauff's dream run and will end it at the Champions Ball after dismantling seven-times winner Williams 6-2 6-2 with an inspired display on Centre Court.
All the work's done, Federer says ahead of Wimbledon final
As Roger Federer prepares to take on Novak Djokovic in Sunday's Wimbledon final, he knows there is little he can do now to improve his chances of winning a 21st Grand Slam title -- all the work has been done. "This is like a school," the Swiss 37-year-old said. "The day of the test, you're not going to read... many books that day. You don't have the time anyhow.
Exclusive: Comaneci hails history-maker Halep's Wimbledon triumph
Nadia Comaneci predicted "no one in Romania will be working for a few days" as they would be too busy celebrating Simona Halep's "amazing" victory over Serena Williams in Saturday's Wimbledon final. Thirteen months ago, Comaneci was the first person Halep hugged when she clambered up into the stands on Court Philippe Chatrier after she won her first Grand Slam title at the French Open.
Golf: Tringale and Land plow ahead at John Deere Classic
Andrew Landry tired in sweltering weather but clung to a share of the lead after the third round at the John Deere Classic in Silvis, Illinois on Saturday. Despite back-to-back bogeys at the 11th and 12th holes which he blamed on fatigue, Landry ended the day tied with fellow American Cameron Tringale at TPC Deere Run.
NBA notebook: Davis bullish about Lakers' roster
Anthony Davis met the media in Los Angeles on Saturday for the first time since he was traded to the Lakers and expressed his enthusiasm about joining LeBron James and DeMarcus Cousins to create one of the NBA's top trios. "I'll put our roster up against anybody," Davis, a six-time All-Star, told the media. "In a seven-game series, I think we'll come out victorious."
MLB notebook: Nationals ace Scherzer on 10-day IL
The Washington Nationals placed ace right-hander Max Scherzer on the 10-day injured list on Saturday due to back issues. The move is retroactive to July 10. Scherzer experienced soreness in his middle back after his last outing on July 6 against the Kansas City Royals. He was slated to start Sunday's game against the Philadelphia Phillies but was scratched from that outing on Friday.
Serena to fight for equality until 'the grave'
Beaten Wimbledon finalist Serena Williams has said she has no plans to give up fighting for equality to focus solely on her tennis. Williams's hopes of matching Margaret Court's all-time record of 24 Grand Slam titles were dashed again on Saturday with a crushing straight-sets defeat by Romanian Simona Halep.
Vettel struggling to get the right feel for his Ferrari
Sebastian Vettel said he had struggled to get the right feel for his Ferrari after qualifying a disappointing sixth at the British Grand Prix on Saturday. The four-times world champion and last year's race winner at Silverstone will line up a row behind Monegasque teammate Charles Leclerc, in third, and with both the Red Bulls also ahead of him. Cabal and Farah create men's doubles history for Colombia
Juan Sebastian Cabal and Robert Farah became the first Colombians to win a Grand Slam men's doubles title when they beat France's Nicolas Mahut and Edouard Roger-Vasselin 6-7(5) 7-6(5) 7-6(6) 6-7(5) 6-3 in a near five-hour epic at Wimbledon on Saturday. Farah punched away a backhand volley winner on match point before promptly collapsing to the ground in triumph.
---