COVID 19 response: Big data is of big help but concerns remain unanswered
Public monitoring tools developed to fight the pandemic could pave the way to more invasive forms of mass surveillance post COVID-19.
---
COE-EDP
|
Updated: 13-05-2020 11:20 IST | Created: 13-05-2020 07:40 IST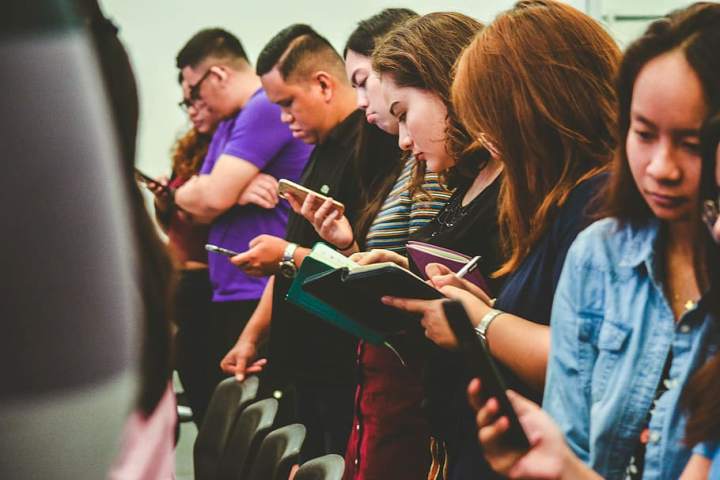 ---
The COVID-19 pandemic has taken the world by storm, affecting its social, economic, and political structures. Efforts to contain and eliminate the deadly disease are in full swing globally.
At present, we are leaning on technological solutions more than ever to stay connected, informed, and safe. Governments, researchers, and tech companies around the world are leveraging big data, a collection of extremely huge volumes of data sets in real-time, to track the spread of COVID-19, and deliver timely interventions.
Data from multiple sources including, but not limited to, cell phones, drones, social media, and other digital platforms are being harnessed to monitor population movement, identify hotspots of disease transmission, and calculate individual risk exposure.
Search giant Google is providing free access to public datasets as well as others like Johns Hopkins Center for Systems Science and Engineering (JHU CSSE), the Global Health Data from the World Bank, and OpenStreetMap data to aid researchers, data scientists, and analysts in the effort to combat COVID-19.
Similarly, Amazon has made a public 'AWS COVID-19 data lake', a centralized repository of up-to-date and curated datasets on or related to the spread of COVID-19 freely available to help medical researchers, scientists, and public health officials better understand, track, and eventually contain and neutralize the deadly virus.
Data for Social Good
Let us have a glimpse of how researchers, policy-makers, and other stakeholders are leveraging big data for social good during this unprecedented global health crisis.
Prevention
The world is leveraging real-time high-quality data and predictive analytics to get a deeper understanding of COVID-19 and how it spreads. Based on artificial intelligence and machine learning, these predictive analytics models provide deep and real-time insights into the severity of the outbreak and help identify vulnerable populations for timely intervention.
In addition, developers have created COVID-19 symptom trackers or self-assessment tools, making it easier for people to check their health symptoms for COVID-19 risk on their smartphones.
Tracking
Contact tracing, a disease control measure that involves monitoring of people in close contact with someone who is infected with the virus to prevent its further transmission. A number of countries, including from India, Israel, Singapore, Australia, the Netherlands are using digital contact tracing apps to track coronavirus exposure of their population and limit its further spread. These apps use Bluetooth low-energy (LE) technology to identify when a phone has come in close contact with other devices with the same app installed. If an app user tests positive for COVID-19, the system will use the contacts captured by the app to notify them of their potential exposure whilst offering advice on the next steps.
For example, the Aarogya Setu app developed by the Indian government uses Bluetooth technology, algorithms, and artificial intelligence (AI) to calculate the virus-related risk and offer best practices and relevant advisories pertaining to its containment.
Last month, tech giants Google and Apple announced that they are jointly working on a comprehensive solution, including application programming interfaces (APIs) and operating system-level technology to enable contact tracing for COVID-19.
Response
Disaggregated, and real-time quality data helps identify the most vulnerable population and expedite the COVID-19 response. Governments and international organizations like the World Health Organization (WHO), have developed COVID-19 dashboards with several data visualization tools to provide reliable and up-to-date data on COVID-19 for better decision-making.
The Food and Agriculture Organization of the United Nations has developed a big data tool to provide countries with relevant and up-to-date information on the COVID-19 impact on supply chains and food security. This open-access tool available for general use will help them make timely decisions.
Similarly, there are multiple sources that are tracking and aggregating novel coronavirus data to help contain the pandemic.
However, the high uptake of real-time data, in particular, the personal data collected will also pose a major threat to people's privacy in the post-COVID-19 world. Privacy watchdogs and civil rights advocates have expressed concerns over smartphone apps and other digital tools invading the privacy of individuals and civil liberties.
Privacy and ethical concerns
Though current location tracking tools and surveillance technologies that facilitate real-time tracking of an individual via cell phones and other electronic devices are vital to curbing the spread of COVID-19, they have also prompted a number of privacy and security concerns.
Invasion of privacy
A recent example is the Netherlands' proposed Covid19 Alert application that exposed the personal data of nearly 200 individuals. The data breach was a consequence of human error as the developers hurriedly published the source code online for government shortlisting.
In March 2020, UK's Watford Community Housing (WCH) reported a data breach when it accidentally sent an email that contained the personal data of many of its customers. The email containing the erroneous attachment was regarding changes in WCH services during the current coronavirus pandemic. It later sent a follow-up email the same evening, apologizing and requesting that all recipients promptly delete the email.
Apart from individual privacy, data breaches may pose a significant threat to the security of a nation. For instance, recently it was reported that Pakistan-based intel operatives have developed a malicious app by the name Aarogya Setu.apk which is similar to India's contact tracing app to steal sensitive information from the phones of Indian armed forces personnel.
Now, talking about the long-term consequences, these tools and services may fuel surveillance capitalism, a practice of harvesting personal data for making profits, when the COVID-19 outbreak subsides. Surveillance capitalism, a term popularised by Shoshanna Zuboff, is an unprecedented form of power where commercial entities use personal data to predict and control the behavior of customers.
People are also voicing concerns that governments across the globe, in particular, authoritarian regimes would expand mass surveillance programs after the crisis ends. Public monitoring tools developed to fight the pandemic could pave the way to more invasive forms of mass surveillance.
These recent incidents are enough to highlight the negative impact of big data in both the short and long-run. Data breaches are not new; they have been happening for years. Now, the massive upsurge in personal data collection has prompted renewed concerns about individual privacy and security.
What's next?
There is no doubt that surveillance and data collection programs can help solve a few issues during a crisis of this massive scale, but they must take only a supporting role. While it is unpredictable how long the pandemic will last, governments and private companies need to offer consumers more transparency and control over the data collection and usage whilst also assuring them that the sensitive data will be deleted once it serves the primary purpose.
Here are a few key points to be considered before implementing any solution that collects and uses personal data of an individual:
Clearly define 'privacy policies' and 'Terms of Use' to users (what data will be collected and why?)
Collect minimal data and ensure that it is used for the intended purpose
Give users the ability to fully control their data
Do not share any data, including an individual's health status, without their consent
Ensure that the app and the sensitive data it collects are secured by the best security techniques
Destroy the data once it serves the relevant purpose
For the data to be used safely and responsibly, lawmakers need to develop a strong, comprehensive data privacy and security framework to protect and limit the amount of information collected to address the crisis. For instance, a group of U.S. Senators recently announced plans to introduce a privacy bill that would provide more transparency, choice, and control over the collection and use of their personal health, geolocation, and proximity data to all Americans. The COVID-19 Consumer Data Protection Act seeks to address privacy issues that could stem from these innovations.
Moreover, international organizations like the United Nations must come up with a regulatory framework to deal with COVID-19 data privacy issues.
Centre of Excellence on Emerging Development Perspectives (COE-EDP) is an initiative of VisionRI and aims to keep track of the transition trajectory of global development and works towards conceptualization, development, and mainstreaming of innovative developmental approaches, frameworks, and practices.
FIRST PUBLISHED IN:

Devdiscourse