COVID-19: Weighing up the benefits and limitations of edtech platforms
Edtech companies shouldn't focus on merely pushing contents, but to provide an interactive, effective teaching and learning environment. 
COE-EDP
|
Updated: 27-06-2020 06:56 IST | Created: 27-06-2020 06:56 IST
---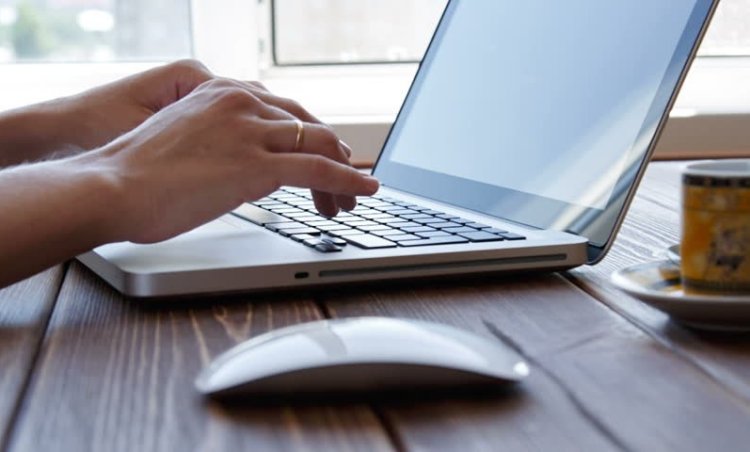 COVID-19 has brought the world to its knees, claiming millions of lives and likely plunging the global economy into the worst downturn since the Second World War. The stringent pandemic-control measures brought in by several governments including the closure of businesses and schools have upended all facets of life in unimaginable ways.
The education sector is among the hardest hit due to the pandemic. The corona-induced nationwide school and university closures have affected the lives of nearly 1.3 billion learners across 194 countries, prompting them to switch to online educational platforms so that learning continues during these challenging times. In view of this rapid shift to online learning, educational technology, aka EdTech, platforms are either modifying their existing virtual learning products and solutions or introducing new ones to ensure uninterrupted learning for students beyond traditional classrooms. Although online learning is not a new approach to promoting learning, the pandemic-induced lockdown and other restrictive measures have fuelled its adoption. For example, edtech major Byju saw a three-fold increase in usage after India went into complete lockdown in March alone. In March and April, over 13.5 million new students joined the online learning platform which is also managed to enter the list of world's top 10 education apps during the lockdown phase.
But, are these online platforms of education as effective as regular classrooms? Are they actually creating a flexible learning environment to address the widening global learning crisis stemming from the corona crisis or just making hay amidst the pandemic and economic downturn it has triggered? In this article, we will review a couple of popular learning apps for their benefits and possible technical limitations.
BYJU's - The Learning app
The platform offers personalized K-12 learning in several subjects including science, mathematics, history, and test prep courses for national-level competitive exams such as NEET and IAS. Overall, the app has all the essential features students need to continue their learning during, and even after the crisis, which is also the reason why the company dominates the Indian edtech market.
Benefits
Uses animation and visual effects to explain things more effectively and cultivate children's interest
Free access to LIVE classes, engaging video lectures, practice and revision sessions, customized tests, and graphical analysis of students' performance.
Offline package (BYJU'S Learning Tablet) that contains a complete course content for one academic year
Supports multiple languages including English and Hindi
Parents are skeptical about the use of technology in education as they doubt its capability in promoting learning, but Byju's has a solution. Its 'Parent Connect' app helps parents stay up-to-date with their child's progress and monitor their performance.
Limitations
High-speed internet needed for uninterrupted video streaming
Data consumption is high
No option to manually adjust video quality: Video quality or resolution automatically switches depending upon the connection strength which can impede learning.
Tablet course is a bit expensive
Vedantu
Online tutoring platform Vedantu offers online learning programs for K-12 classes Competitive exams like IIT JEE (Main & Advanced), NEET-UG, KVPY, NTSE, Olympiad. This app is great when it comes to attending live classes.
Benefits
Live student-teacher session- The app provides a live interactive environment ( tutors use a whiteboard for explaining things ) to students
Customized learning schedule and a replay of every LIVE session for revision and review
Several micro-courses starting as low as INR1
Quizzes and Leader boards to keep students engaged
Test series, assignments, and practice papers
'Ask A Doubt' Feature enables students to instantly solve their doubts on any topic
Detailed performance and analysis report
Vedantu Pro also offers crash courses and option to lean in Hindi or English
Limitations
High-speed internet and high data consumption
Sometimes the app crashes in the middle of the live sessions, thus interrupting the learning process
No option to download the replay of any past live session
Does not work in offline mode, users are directed to the homepage if the network is not available even for a second.
Google Classroom
Google Classroom is a free learning management system (LMS), a software package that helps educators deliver and manage learning content, offered by the search giant to anyone with a personal Google account. The online platform connects learners and tutors in and out of schools by organizing assignments, tracking work progress, and fostering enhanced communication. In simple terms, Google Classroom is a blended learning platform, an approach that combines classroom teaching and online learning.
Benefits
Simple or user-friendly interface
Accessible via multiple devices like smartphones, laptops, tablets and it's free to use
Tutors can create classrooms, distribute and grade assignments, post announcements, and respond to student posts.
Students can easily view and download course materials while teachers can view and monitor each student's progress in real-time and give individual feedback
Facilitates discussions amongst students and collaboration on assignments
Parents can get automated summaries of student performance
Paperless learning as all classwork is managed online
All work gets automatically saved cloud-based
Easily integrated with G Suite which makes it easy for teachers and students to attach and download any material including documents and videos
Limitations
Limited features, for instance, it lacks direct live streaming or video/audio chatting features within the Classroom itself which is must for a real classroom-like experience when learning from home
The user interface is not satisfactory for tech-savvy learners/tutors
One thing all the online learning apps and LMS (discussed in this article) have in common is that they are offering either free or low-cost online learning and collaboration tools and scaling up existing products and services to help teachers, students, and parents navigate through these challenging times.
The Final Verdict / Limitations of EdTech
While there is still great uncertainty as to when schools will resume as normal, edtech has undoubtedly emerged as a powerful tool to take learning beyond brick and mortar schools which have been temporarily shut down due to the corona pandemic. After reviewing some of the most popular edtech platforms, it would be safe to conclude that, given the current situation, edtech is the most cost-effective and the only way to continue learning. On the flip side, there are some technical limitations of edtech that hamper effective online learning for all.
Students need high-speed home Internet connectivity to leverage edtech platforms and video streaming services for continued learning. However, the disparity in access to affordable and reliable broadband or high-speed internet is exacerbating the learning crisis around the world, particularly in the least Developed Countries (LDCs) where internet penetration is just 15 percent and affordability is the biggest barrier in access to broadband services, thus high-speed internet remains out of reach for the large majority of the population. Poor and unstable internet connection has hampered the learning process of millions of students during the pandemic, potentially leading to opportunity gaps.
High data consumption along with the high cost of data plans causes students to miss out on online learning opportunities, making it hard for them to survive academically. Students belonging to low-income families who have lost jobs and income because of the coronavirus pandemic cannot afford unlimited data plans to take online courses.
Both learners and tutors lack the essential information, communication, and technology (ICT) skills or digital skills, to effectively use edtech tools and solutions to maintain learning during these unprecedented times. Accessibility and technological readiness are two of the important issues that need to be resolved for fostering an effective and inclusive online learning and teaching environment.
Edtech companies collect students' personal information including location data, email-id, and contact number, which brings the data privacy concerns to the fore. For instance, in April 2020, Skolaro, a Gurugram-based online school management platform reportedly exposed the data of over 50K students and their parents and teachers. Another recent example is the data breach incident at Unacademy, a Bengaluru-based online educational platform that exposed data of nearly 22 million user accounts. The leaked data included, ID, passwords, username, email address, and other personal details of subscribers. The security breach identified by cybersecurity intelligence firm Cyble found that the threat actor had begun to sell an Unacademy user database containing 20 million accounts for USD2,000.
Future Considerations
EdTech platforms are not meant to substitute physical classroom learning but to make it more effective. Edtech companies shouldn't focus on merely pushing contents, but to provide an interactive, effective teaching and learning environment.
Creating an effective online learning environment requires consideration of the following key points:
For edtech companies
Adopt a more personalized learner-centric design
Focus on comprehensive and engaging content to make sure the product meets the varied needs of users. Take advice, feedback from teachers and students to understand what the consumers need and accordingly design / improve your solution.
Educational technology tools and solutions must be user-friendly and avoid linguistic barriers to communication to drive student engagement. Another important consideration is that such platforms must be designed (pricing strategy) keeping in mind the needs of middle-class and low-income students
To improve online learning outcomes, edtech platforms, just like physical classrooms, must facilitate effective online interaction amongst learners, learner and course content, and learner and teacher. Students develop an interest in online classes when they take part in discussions with their peers and the educator as well.
Add offline viewing options for course contents so that students can watch them anytime later
Leverage data analytics to get a deeper insight into student learning and their performance
Use student feedback to analyze teacher's performance, this will help improve the quality of product/service
For govt and policymakers
Development of a framework and roadmap for e-learning and online classrooms
Providing financial aid to students from low socioeconomic backgrounds who have unequal access to the internet and other technical resources needed for online learning
Govt and telcos must take measures to resolve network issues, especially in rural and semi-urban areas, and also provide affordable data plans to support students from low-income families during the crisis
Privacy laws and data protection policy to ensure that the personal data collected and stored by edtech platforms or providers are used safely and responsibly
VisionRI's Centre of Excellence on Emerging Development Perspectives (COE-EDP) aims to keep track of the transition trajectory of global development and works towards conceptualization, development, and mainstreaming of innovative developmental approaches, frameworks, and practices.
---
FIRST PUBLISHED IN:

Devdiscourse