Better data better decisions: Leveraging new data sources for sustainable development goals
Data, undoubtedly, is seen to be at the core of the efforts to contribute and progress towards the economic, environmental and social considerations of the sustainable development agenda 2030
Renu Mehta
|
Updated: 31-07-2019 17:01 IST | Created: 31-07-2019 14:25 IST
---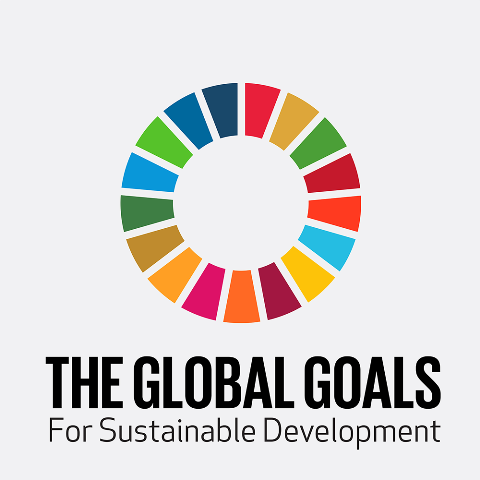 In 2015, all the 191 Member States of the United Nations (2015) adopted the 17 Sustainable Development Goals (SDGs) that call for an urgent action to tackle pressing issues that the world is facing today while ensuring that no one is left behind. From eliminating poverty to providing quality education and from climate action to sustainable cities, SDGs are meant to shift the world onto a more sustainable path by 2030.
To assess the progress towards these developmental goals, the world needs to track the implementation of 232 unique SDG indicators which is impossible without reliable data. As per Global Partnership for Sustainable Development Data estimates, around USD 650 million is needed annually to collect data on SDGs, of which only USD 250 million is currently funded. So, to avoid this burden of additional funding for SDG indicators, low-cost, real-time and quality data is needed.
Data, undoubtedly, is seen to be at the core of the efforts to contribute and progress towards the economic, environmental and social considerations of the sustainable development agenda 2030. Rapid advancements in Information and communication technology (ICT) have led to the generation of a huge amount of data at an unprecedented speed. Data from mobile phones, robots, drones, geographic information system (GIS), social media and other digital platforms could be harnessed to calculate the progress of SDG indicators and subsequently to achieve the SDG targets.
The Indian Government, for instance, recently launched the country's first SDG dashboard, an official data repository of the National Indicator Framework on SDGs to effectively track how the country is progressing on the SDGs. Developed in collaboration with the UN in India and other partners, the unique platform pulls together reliable data from over 100 different data sets, portals, and sectors on an easy-to-use, intuitive platform, to fast-track the SDGs progress.
Video Credit: United Nations India
Better data for better decisions and timely intervention
Unfortunately, there is not sufficient data at the global level to assess the progress of these SDG indicators. The majority of governments around the world still lack access to adequate data on their entire populations, often excluding the poorest and most marginalized groups. Even if they have national development strategies and report on progress, they lack a national statistical capacity to monitor implementation comprehensively. According to the Africa SDG Index and Dashboards Report 2019, 75 percent of the surveyed African countries do not have a dedicated online repository or website for the monitoring of 17 goals, their 169 targets and 232 indicators. There are persistent data gaps that continue to inhibit the inclusion of certain countries and indicators in the SDG Index. So to make the invisible population 'visible' and ensure 'no one is left behind', reliable and timely data is needed.
With the advent of big data, there is no dearth of real-time, low-cost and open data. A collection of extremely huge volumes of data sets in real-time is how big data can be defined as. All major emerging technologies like blockchain, artificial intelligence, augmented reality, the Internet of Things, etc. use big data to bring enhancements and advancements to their solutions. Big data has extraordinary potential to detect and bridge the SDG data gap and deliver timely interventions.
Traditional statistical data (census, surveys, and other government records), when combined with big data can produce high-quality, real-time and more granular development data which may be used to expedite the decision-making process and more efficiently measure progress on the SDGs and detect where the world is falling behind. In short, data is the building block for sustainable development goals.
Here is a glimpse of how data can contribute to achieving SDGs:
Data from geographic information system, drones, mobile phones, social media can help create a clearer picture of the world, reach for the most economically vulnerable sections of the society and provide real-time monitoring solutions to serve them.
The Sustainable Development Goal 2 of the United Nations seeks to end hunger and malnutrition and ensure access to enough safe and nutritious food. Satellite imageries, drones, sensors, and smart farming practices use geospatial information to monitor soil and crop health, thereby increasing agricultural productivity and mitigating food insecurity. Agriculture is closely linked with food-security and is the key element to abolish hunger, poverty, and malnutrition.
SDG 11: Sustainable cities and communities
Urban planning strategies such as the Smart Cities, car parking and other infrastructure development projects utilize geospatial information, Internet of Things (IoT), big data, for efficient and accurate planning. For example, the OpenTraffic initiative by the World Bank and Grab, a leading ride-hailing platform in Southeast Asia, utilizes big data to alleviate traffic congestion and road safety challenges in Manila, Philippines.
Real-time data from multiple sources including social media networks, robots, and drones can be collected in the event of a disaster to identify the affected population and prepare a rescue plan. For example, the United Nations flagship Global Pulse initiative harnesses big data innovation for sustainable development and humanitarian action. Also, reliable disaggregated geospatial information can be used to monitor the melting of glaciers, desalinization of lakes and forest fires.
To understand how better data helps to monitor the implementation and progress of SDGs, watch the video:
Video Credit: World Bank
Minimizing risks, maximizing benefits
The uptake of data collected in real-time, more specifically, big data is now higher than ever. From addressing humanitarian crises to addressing social inequalities, organizations and governments are leveraging big data. But with great opportunities often come great risks. Big data poses big risks to the privacy and security of its users.
For example, India has integrated data into its public infrastructure via biometric digital identity sys­tem called Aadhaar. Aadhaar, the world's largest biometric ID system is packed with private and confidential data like address, phone number, bank accounts, and PAN number, etc. Digital identity helps the government promote the inclusion of disadvantaged groups and unlock public services such as voting, financial account ownership, loan applications, business registration, land titling, social protection payments, and school enrollment. When compared to paper-based systems, digital ID strengthens security and can be linked to more diverse services. According to the Global Findex database, a World Bank report on the use of financial services, released back in April 2018, biometric identification in India has pushed the share of adults with a bank account up to 80 percent, with big gains among women and poorer adults.
While other countries of the world are set to follow India's lead in the digital ID system, on the contrary, it has been questioned over security and privacy of personal information. Launched as a tool for the public good, the initiative has turned into a malicious tool, giving rise to many identity-related risks such as mass surveillance, data breaches, and identity theft, etc.
For a digital identification system, like the Aadhaar system, to be effective, the government and regulatory authorities need to root it in an upgraded legal framework that considers the accessibility and protective measures of the system.
Way forward
For the data (both traditional and digital sources) to be used safely and responsibly, governments, civil societies, and other stakeholders need to put in place the comprehensive, robust frameworks and proactive measures. It may include:
Standards on data encryption, security, and protection
Safeguarding quality data with ethical, legal and statistical standards on a regional, national and global scale
Data sharing, openness, and transparency to reduce growing inequalities in access to and use of resources
Increasing investments to develop data-related infrastructures, promote digital literacy to close the gap between people and data
Fostering multi-stakeholder partnerships to fill the existing gaps and data sharing
(Disclaimer: The opinions expressed are the personal views of the author. The facts and opinions appearing in the article do not reflect the views of Devdiscourse and Devdiscourse does not claim any responsibility for the same.)
---
FIRST PUBLISHED IN:

Devdiscourse