Shipping industry's COVID-19 resilience test could boost digitalization
The push towards digitalization in shipping industry was already happening and has been further accelerated by the pandemic as current practices are not tenable under present circumstances and would definitely not be in the future.
COE-EDP
|
Updated: 27-06-2020 04:17 IST | Created: 27-06-2020 04:17 IST
---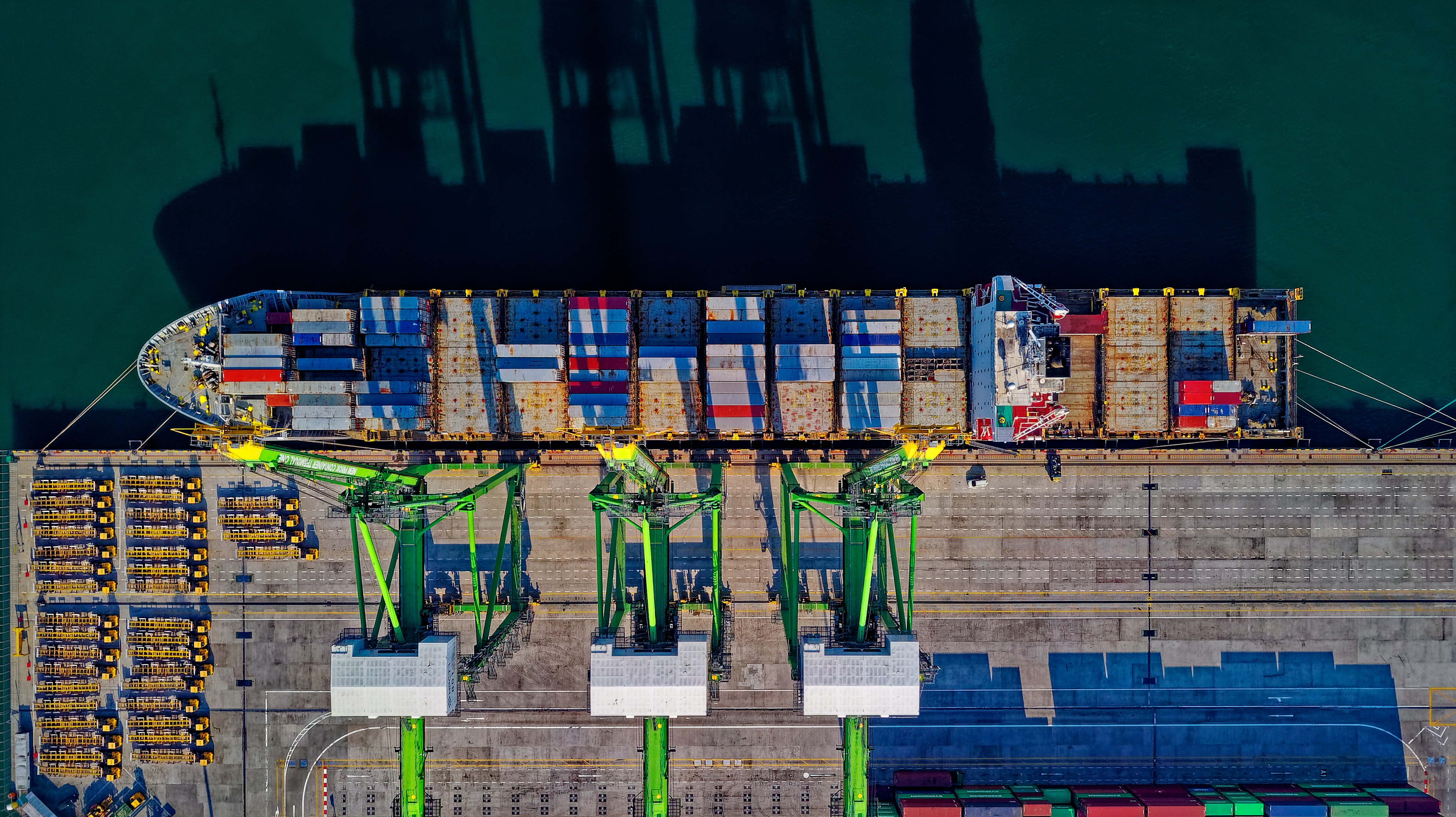 Ocean shipping is a crucial element of the globalized world but the COVID-19 pandemic has posed unprecedented challenges in front of a sector whose continuation is critical for the survival of many other sectors.
The shipping industry often finds itself at the frontline during any economic crisis because revenues of the sector are tied closely to global manufacturing activity and economic prosperity. Seaborne trade has witnessed contractions during all major economic crisis but those contractions have been v-shaped, indicating its ability to quickly bounce back to keep supply chains running and thriving.
But the current crisis is quite different from earlier economic contractions and confronts the shipping industry on multiple fronts. Not only the lockdowns have wiped out supply and demand, the intense scrutiny and health risks to seafarers are also disrupting operational capabilities at almost all ports.
Global trade disruptions have hit unprecedented levels as both manufacturing and consumption fell due to lockdowns. As a result, container ship operators had idled a record 13% of their capacity in April and the idle shipping fleet is still above 11%, according to data compiled by Alphaliner.
The disruptions have nonetheless highlighted the potential of digitalization in safety improvements, environmental improvements as well as cost savings. Inadequate communication channels have resulted in broken information flows and 'invisible' disruptions that have clouded decision-making at all levels of supply chain and thousands of seafarers along with shipments have been stuck in oceans due to regulatory constraints imposed by countries to reduce the spread of COVID-19.
As discussed in an earlier analysis titled, "Maritime transport post-COVID 19: Disruptions ahead in business models, techno-investments, regulations", while sea freight is an indispensable component of international trade, this crisis has necessitated the need for developing technical efficiencies to remain competitive. The ocean shipping sector has been notoriously slow in technological evolution until recent years when pollution laws along with increased competitiveness due to high-tech startups were driving the industry to certain technologies. The push towards digitalization was already happening and has been further accelerated by the pandemic as current practices are not tenable under present circumstances and would not be in the future. Technology in the shipping industry can enhance resilience by enabling better decision-making with improved transparency across the supply chain and also upgrade the outdated, poor-quality service standards.
The industry is changing
Industry-led call for digitalization
Several industry associations have launched a call to action, titled "Accelerating Digitalization of Maritime Trade and Logistics". The main aim, as the name suggests, is to accelerate the pace of digitalization that can allow port communities to employ electronic data exchange for at least basic transmission and reception of critical information beforehand.
The call acknowledges that some port communities have developed or have been working towards full-fledged smart ports but there are "many others have barely grasped the essentials of digitalization and continue to struggle with a larger reliance on personal interaction and paper-based transactions as the norms for shipboard, ship-port interface and port-hinterland based exchanges".
The call to action is launched by the International Association of Ports and Harbors (IAPH), BIMCO, the International Cargo Handling Coordination Association (ICHCA), the International Chamber of Shipping (ICS), the International Harbour Masters' Association (IHMA), the International Maritime Pilots Association (IMPA), the International Port Community Systems Association (IPCSA), the International Ship Suppliers' Association (ISSA), the Federation of National Associations of Ship Brokers and Agents (FONASBA) and the PROTECT Group, which have also included numerous priorities to support smaller, less developed, and under-staffed port communities with technical facilities and personnel training.
International bodies enter partnership agreement for maritime digitalization
International Maritime Organization (IMO), World Customs Organization, United Nations Economic Commission for Europe, and the International Organization for Standardization have signed a new partnership agreement to support digitalization in the shipping industry, which would result in a better-optimized flow of ships.
IMO's FAL Convention requires public authorities to set up digital systems that enable efficient communication of vital information about cargoes, dangerous goods, crews, vessel details, and other things with the authorities ashore.
The partnership agreement has been effective since March 15 and its scope includes but is not limited to, the implementation of the FAL Convention. It would also pave the way for improvements in the IMO Reference Data Model that would enable further harmonization of operational data sharing for better decision-making.
The Advanced, Efficient and Green Intermodal Systems (AEGIS) project has received €7.5 million funding from the European Union to help develop a new waterborne transport system that solves the conventional problems like dependence on terminals, high transshipment costs, low speed, and frequency, and slow automation in information processing.
AEGIS aims to utilize innovations from the area of connected and automated transport, including smaller and more flexible vessel types, automated cargo handling, autonomous ships, new cargo units and new digital technologies to pave the way for new types of services, new business models and better logistics systems.
China Merchants Port collaborates with Alibaba, Ant Financial
China Merchants Port (CMP), Alibaba, and Ant Financial have signed a strategic cooperation agreement to integrate "port services, internet, big data, and financial services."
By leveraging the combined expertise in ports, technology, and finance, CMP aims to create a smart and unified platform that will facilitate contactless digital export and import transactions by allowing buyers and sellers to coordinate with logistic companies, financial institutions, customs, and other officials.
By integrating financial technology and industrial resource advantages, this collaboration aims to allow ports and shippers to improve the efficiency of their operations.
China is already among the leading players in port automation and operates the world's biggest fully automated terminal, Shanghai Yangshan Phase IV.
The biggest shipping company, A.P. Moeller-Maersk (Maersk), has seen the usage of its app soar to record levels throughout the COVID-19 pandemic. The app, which allows customers to manage their logistics from a smartphone, has seen its average weekly transactions grow to 130,000 in mid-April from 70,000 during the first five weeks of 2020, said Carsten Frank Olsen, Head of eCommerce at Maersk.
Maersk is continuously working on its app to make it better and more functional. The app supports container tracking, vessel schedule, live chat, instant rate quotes, booking of containers, cargo notifications, and Spot Rates activities. The shipping giant also added three new e-commerce digital solutions to its app in March, which it claims have redefined "the import self-service customer experience through better decision-making, visibility, and speed."
Beacon gets fresh funding
Beacon, a UK-based logistics startup aiming to disrupt the shipping industry, has recently raised $15 million in a Series A fundraising round backed by Amazon CEO and world's richest person Jeff Bezos. The company has created a simple online dashboard that allows customers to book and track shipments in real-time, compare prices of different carriers, and even offer financing deals by allowing companies to pay their suppliers later and suppliers to get paid upfront.
Possibilities
While the shipping industry has taken significant steps towards digitalization, it has paved the way for more innovation and further optimization of operational models that will benefit customers, shipping companies as well as seafarers.
Client retention is a key aspect to gain a competitive advantage in the shipping industry but continuous engagement and satisfaction of customers remain a challenge for companies due to diverse clientele and resistance to move past traditional methods. Digitalization, on the other hand, offers substantial scope to keep the assets and responsiveness of the clients in order. Enhanced transparency and real-time booking, as well as tracking, calls for a connected ecosystem of platforms that will also pave the way for enhanced interaction between customers and ship operators.
Widespread adoption of cloud-based Electronic-Delivery Order (e-DO) services would also minimize paper touch-points and facilitate operations while adhering to social distancing measures in the post-COVID-19 era. These technologies have already been adopted by several port operators as well as big shipping companies and have proven their effectiveness in reducing the burden of administrative tasks and issue orders across multiple liner networks.
At a time when thousands of seafarers are stuck in oceans, the importance of necessary telehealth infrastructure aboard ships has never been clearer. While telehealth can't replace or make up for inadequate crew changes in ensuring the safety, welfare, and mental well-being of seafarers, virtual cabin visits and e-consultations with medical specialists in accordance with international standards will contribute to easing concerns related to health management at sea.
The introduction of virtual payment solutions aboard ships can also be useful for not only for optimizing operations but also for seafarers as it will allow them to access their wages and facilitate remittance transfer to their families.
Challenges
With increased digitalization, comes increased responsibilities to ensure cyber hygiene and adequate security practices. The necessity for efficient cybersecurity practices became clear during the pandemic itself when Iran's Shahid Rajaee terminal, in the strategically important Strait of Hormuz, was hit by a cyberattack that reportedly disrupted operations on May 9. The attack did not cause substantial or lasting damage but created kilometers-long line-ups of vehicles outside the port and several vessels were stuck in the harbor, which delayed some shipments.
The ocean shipping industry is already highly concentrated and an expansion in the scope of digitization will further widen the gap between small players and the large ones. For instance, small container operators and freight forwarders are lesser equipped in terms of finances and resources for the transition to digital systems in day-to-day operations. On the other hand, larger shipping companies who hold the majority of the market share have the necessary resources to also invest in Research and Development towards digitalization.
VisionRI's Centre of Excellence on Emerging Development Perspectives (COE-EDP) aims to keep track of the transition trajectory of the global development sector and works towards conceptualization, development, and mainstreaming of innovative developmental approaches, frameworks, and practices.
---
FIRST PUBLISHED IN:

Devdiscourse