Moving Insurance 101: What it is, Why You Need it, and How to Claim it?
---
Debendra Prasad
|
Updated: 21-09-2021 11:59 IST | Created: 21-09-2021 11:59 IST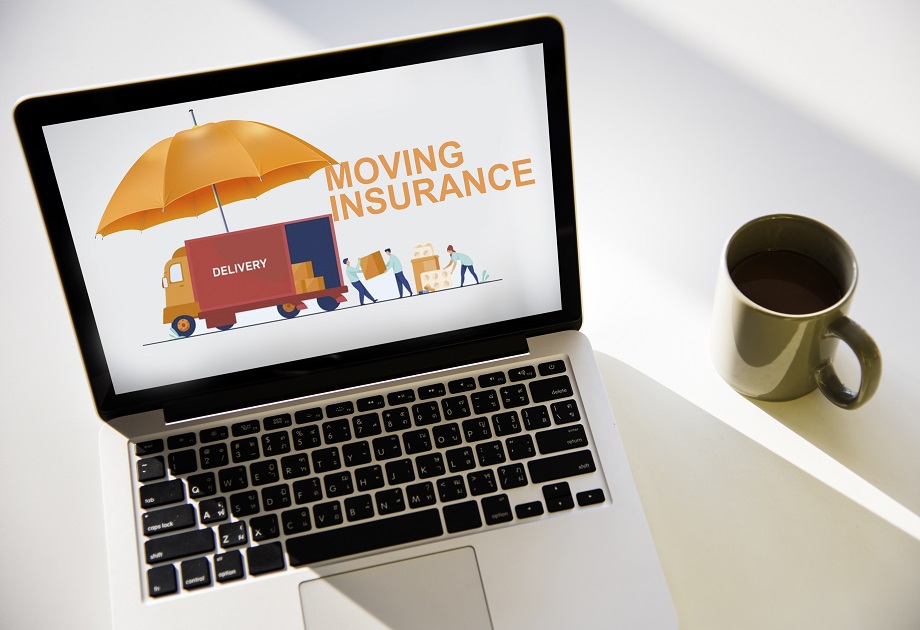 ---
Relocation is not easy even if you hire reliable packers and movers. Your household belongings can be at risk during the relocation process or transport. Therefore, many relocation companies offer house moving insurance at reasonable rates to secure your goods, especially for long-distance shifting.
Schedule your relocation with licensed movers for stress-free and smooth shifting with zero damages. Purchasing moving insurance will help you easily claim compensation if your goods are lost or damaged.
Utilizing relocation insurance will include some amount of money; the cost of moving insurance may change from 1.5% to 3%, but it would be better to purchase it for a lesser risk of goods and secure moving.
It is essential to avail of moving insurance during intercity or long-distance shifting. Hence, moving insurance is an inevitable part that shouldn't be ignored during relocation. So, let's discuss moving insurance, its types, moving home insurance cost, and so on.
What is Moving Insurance?
Moving insurance is a policy that protects personal or commercial goods when relocated from one location to another via specific modes of transportation, such as rail, road, or air. It covers risks like loss/damage of goods caused by natural disasters or unexpected perils such as fire, earthquake, accidents, robbery, and explosion.
Home insurance protects your goods but does not cover any loss caused during shifting. But with professional packers and movers in Delhi you can ensure all your goods by availing of the apt moving insurance policy or transit insurance.
Insurable & Non-Insurable Goods in Transit
It's crucial to check if a relocation company is offering insurance cover, as some fraud movers use this as an opportunity to mishandle or steal your belongings.
Furthermore, before purchasing insurance from any moving company, read the moving insurance policy terms and conditions thoroughly.
Note: Also, make sure you get a copy of the original insurance policy documents before moving.
Major goods that can be insured are:
● Home & Kitchen Appliances
● Electronic Items
● Furniture
● Gardening Equipment
Items generally not covered in insurance:
Jewelry
Valuables
Cash
Medications
Glassware
Perishable Items
Antiques
Why do you Require Moving Insurance for Goods?
Moving insurance provides safety to your belongings during relocation and can be called a lifesaver.
Accidents or calamities are unpredictable, so purchasing moving insurance is always best for 100% secure and damage-free relocation. Transit insurance prices are based on goods in transit and the preferred plan of purchase.
If you're looking for basic protection during transport, go for transit insurance; for complete insurance coverage from start to end of shifting at economic insurance charges, opt for the all-inclusive insurance policy.
There are also other kinds of moving insurance like international moving insurance, moving and storage insurance, cargo moving insurance etc.
You can easily purchase the insurance at affordable rates as moving insurance costs around 3% of the declared value. You may claim insurance up to 80% of the total declared value if household items are damaged or lost.
Main Elements Considered in Packers and Movers Insurance Charges:
Nature of goods
Distance to be covered
Age of items
Real value of goods
Important Point to Remember:
Avoid risking your hard-earned money with fraudsters; find reliable packers and movers at pocket-friendly rates from an online directory like AssureShift. They offer a list of pre-verified & licensed moving companies across India that take responsibility for damages caused to customers. Hiring movers via AssureShift can assure safe and smooth relocation.
Types of Moving Insurance
All licensed and insured movers offer two kinds of moving insurance policy during intercity or long-distance moving.
#1 Transit Insurance
Transit insurance or home relocation insurance is the best moving insurance offered by most moving service providers.
Domestic transit insurance or inland transit insurance covers household goods damages that occur during transit, but the transit insurance company will not cover damages before or after transportation, like packing or unpacking, etc.
Packers and movers provide transit insurance coverage for protection against fire, accidents, explosions, lightning, transport vehicle overturning, etc., during transportation. There are different types of goods in transit insurance like furniture & appliances, or even bikes and cars, as they also offer transit car insurance. If you're using a third-party carrier, you can purchase third-party moving insurance to avoid risks.
Note: Purchase transit insurance from licensed packers and movers Hyderabad but make sure to take the original bills and insurance certificates. You can also buy a transit insurance policy online by yourself.
#2 All-Inclusive Insurance
An all-inclusive insurance policy covers household goods damages that occurred anytime from packing to unpacking.
But this insurance policy can be quite expensive as it covers all goods, and movers may have to replace or pay a fair amount for damaged items. Even if you spend a little more, you can make your move comfortable and 100% secure.
Note: Only licensed and professional shifting companies provide all-inclusive insurance, so do proper background research and verify insurance documents before purchasing an all-inclusive insurance policy.
Full Value Protection & Declared Value Protection
Movers and packers insurance companies offer 2 kinds of protection:
1) Full Value Protection:
Full value protection moving insurance includes coverage for replacement, cash settlements, or repair of insurable household items.
2) Declared Value Protection:
In declared value protection moving insurance, you can only claim insurance for moving essential household goods. You have to declare the value of items you wish to insure and movers will analyze the insurance cost accordingly.
Important Documents for Claiming Transit Insurance Policy
Submit the following documents while claiming insurance:
Original invoice of goods in transit
Landing Bill
Shipping Details
Duly filled and signed claim form
Other documents mentioned by insurance providers
Key Points to Remember When Purchasing Insurance
Ask movers about various insurance options available and inquire about rates.
Before purchasing all-inclusive insurance, check if moving companies are licensed and credible.
Do proper research on moving company and their insurance cover; contact licensed and insured movers, compare moving insurance quotes, and hire the most suitable ones.
If you're not directly buying moving company insurance, collect the insurance certificate and original bills from an insurance provider.
Always remember to opt for moving insurance to ensure the perfect safety of your goods. Keep these tips in mind and choose the best moving insurance policy for your relocation and experience smooth and happy shifting.
(Devdiscourse's journalists were not involved in the production of this article. The facts and opinions appearing in the article do not reflect the views of Devdiscourse and Devdiscourse does not claim any responsibility for the same.)