Guizhou digital government takes a lead in "Park Affairs, Park Management"
A news report from Huanqiu.com
---
ANI
|
Guiyang
|
Updated: 26-05-2023 10:56 IST | Created: 26-05-2023 10:56 IST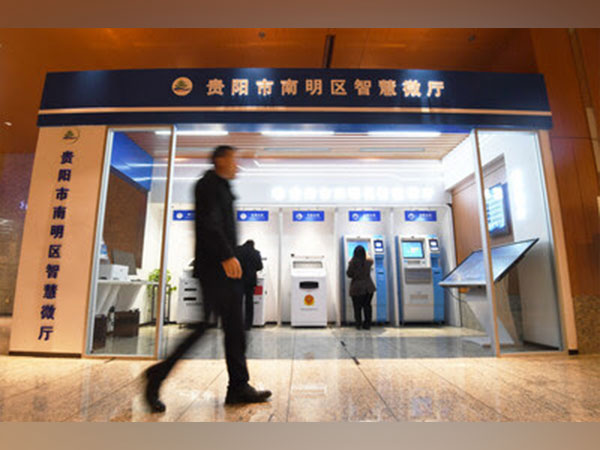 ---
PRNewswire Guiyang [China], May 26: A news report from Huanqiu.com: "The 'Smart Micro Hall' in Guiyang Nanming Intelligent Manufacturing Industrial Park is incredibly convenient. It allows us to handle tax-related tasks in the park, without making trips to the tax office. This not only saves our valuable time but also significantly reduces manpower and associated costs." Recently, the person in charge of a relevant enterprise had the opportunity to experience the self-service taxing service at the 'Smart Micro Hall,' and expressed his happiness with the seamless and efficient self-service taxing process.
Furthermore, apart from tax services, enterprises can conveniently access over 300 government services through self-service in the "Smart Micro Hall" now. These services cover tasks such as invoicing, printing tax certificates, and obtaining licenses. The self-service equipment within the hall is equipped with advanced features like "face recognition", "remote video communication" and "all-in-one network" which can realize one-stop and intelligent handling of government services. The "Smart Micro Hall" holds significant importance in Naming District, Guiyang City, as it continues to enhance the reputation of the "Guizhou Service" brand and drive the digitization of government services. It serves as an innovative initiative by the Naming District to enhance the "Park Affairs, Park Management" processes. After conducting thorough preliminary visits and research, Nanming District carefully selected the East Tower of Huaguoyuan Twin Towers, Fuzhong International Company, and Nanming Intelligent Manufacturing Industrial Park as the initial pilot sites for their extensive reach and promising development potential.
In recent years, Guiyang Gui'an has made substantial efforts to significantly expand the availability of government services online, aiming to achieve the vision of "all-in-one network " and "all-in-one window." Currently, the average online processing rate stays at an impressive 82.72% and the satisfaction rate of government services has soared to 99.9% in Guiyang Gui'an. Gao Shan, Deputy Director of the National Engineering Research Center for Big Data Application Technology to Enhance Government Governance, expressed, "over just several years, Guizhou has diligently prioritized the establishment of a national big data (Guizhou) comprehensive pilot zone and a digital economy development innovation zone. We have had the privilege to witness the impressive growth trajectory of Guizhou's big data industry."
The National Engineering Research Centre for Big Data has accumulated extensive practical experience in bolstering government governance, fortifying the construction of a digital government, and driving the advancement of the digital economy. With its robust technical capabilities and wealth of talents, the centre stands at the forefront of these endeavors. Guiyang Gui'an, as the core area of the first state-level Big Data Comprehensive Pilot Zone sanctioned by the government, has been deeply committed to implementing the "digitally activating city" strategy. The successful realization of this strategy is inseparable from the innovative leadership and intellectual support provided by the "state-owned" platform. "In the digital economy era, urban governance has evolved from relying solely on human governance to embracing a combination of human governance and intelligent governance," emphasized by Duan Zhongxian, Deputy Director of Guizhou University's Guizhou High-end Think Tank for Grassroots Social Governance Innovation. Duan highlighted that while the hardware infrastructure for this transformation may not pose significant challenges, the true difficulty lies in the shift from traditional ideologies to institutional mechanisms, methodologies, and approaches.
At the core of a digital government lies the fundamental objective of optimizing public services. Duan Zhongxian emphasized that digitally empowered domains such as security, environmental protection, water management, transportation, landscaping, public healthcare, and education should be transformed into "open-source" platforms. This transformation enables the public, as well as scientific and innovative professionals, to access critical resources that drive scientific progress and innovation. In recent years, Guizhou has been resolutely advancing the strategic initiatives in the field of big data. Following the guiding principle of "strategic coordination," Guizhou has made significant efforts to strengthen the construction of a digital government, in particular, to emphasize "aggregation and mutual utilization" of government data resources. Through continuous efforts, it has achieved significant progress in establishing initial data sharing and promoting cross-regional, cross-departmental, and cross-level collaboration. These endeavors have resulted in notable improvements in the scientific basis of governmental decision-making and the efficiency of management services.
(Disclaimer: The above press release has been provided by PRNewswire. ANI will not be responsible in any way for the content of the same)
(This story has not been edited by Devdiscourse staff and is auto-generated from a syndicated feed.)