DCC asks Trai to reconsider spectrum recommendations for more participation, competition
PTI
|
New Delhi
|
Updated: 13-06-2019 20:34 IST | Created: 13-06-2019 20:24 IST
---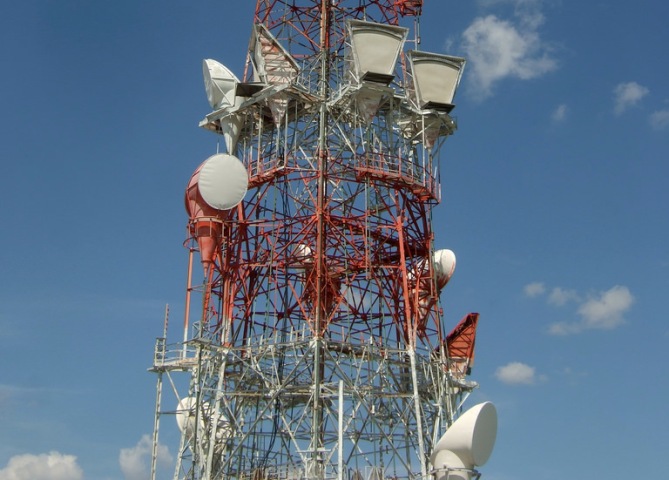 Amid an industry disquiet over the pricing of spectrum, the apex decision-making body at the Telecom Department Thursday decided to ask TRAI to reconsider its spectrum recommendations, including for 5G radiowaves, to ensure competition and greater participation of larger set of players in auctions slated for 2019. The Digital Communications Commission (DCC), which met here today to consider a power-packed agenda for the sector, felt that the Telecom Regulatory Authority of India (TRAI) should revisit its 2018 suggestions keeping in mind government's larger objective of digital proliferation, broadband for all and inclusive 5G services, a source privy to the development said.
The regulator's views will also be sought on an additional chunk of spectrum, estimated to be about 400 MHz. The panel expects TRAI to revert with its responses on the issue within a month and does not anticipate any delay or pushback in the auction timeline.
While the high-level committee did not specifically deliberate on pricing, the source indicated that a reference back to TRAI for review of recommendations in its entirety implies the reserve price aspect as well. The members asserted that auctions need to be optimised to ensure maximum contribution to the exchequer, in a way that ideally all spectrum is auctioned. TRAI has recommended auction of about 8,644 MHz of telecom frequencies, including those for 5G services, at an estimated total base price of Rs 4.9 lakh crore, but the financially-stressed industry that is buckling under high debt, argues that proposed prices are unaffordable and exorbitant.
Some industry players argue that the average price of 5G band auctioned in four countries - South Korea, Spain, the UK and Italy comes out to be Rs 84 crore/MHz, whereas TRAI recommended a price for the same band is 5 to 6 times higher at Rs 492 crore/MHz. The DCC has also decided to ask TRAI to give detailed views on eligibility criteria, the methodology of spectrum auctions and mode of payment. In addition, DCC will also seek the regulator's recommendation on an additional block of spectrum.
"Department of Telecom, because of the harmonisation efforts, has been able to get more released spectrum and the standing committee has also recommended that administratively-allocated spectrum given in 2001 and due for expiry in 2021, should also be put into this auction. That has increased the quantum of total spectrum available, therefore the reference is going back to TRAI," the source said. Telecom Minister Ravi Shankar Prasad had, earlier this month, made it clear that India plans to hold a mega spectrum auction for 5G and other radio waves in the current calendar year.
The DCC members were of the view that TRAI should revisit the entire recommendation to see if they are fully aligned to the policy objectives like Digital India and Broadband for all. "Inclusive and social 5G is a key priority for India because we don't want 5G to be rolled out only for smart cars or smart cities...we want 5G to be rolled out for rural health and rural education," said the source, present at Thursday meeting.
Also, TRAI had recommended a five year lock-in period with regard to spectrum trading, but DCC members did not agree with the view and felt the same needs be reconsidered to increase participation of players. "Telecom Department was of the view that 5 years should be reduced to 2 years, but DCC members felt that even 2 years will be restrictive and ideally, spectrum auctions should be designed in a way that we achieve maximum participation rather than making it restrictive," the source said.
Asked if greater competition in face of extreme industry consolidation would indicate the possibility of nudging companies like Google or Facebook to also participate, the source said the issue was for TRAI to consider. "Government recognises we do need a vibrant set of players. It need not necessarily be restricted to these three players (telecom operators)...maybe there are ways in which more people can be attracted to come in, that has to be looked at," the source added.
Meanwhile, DCC has deferred a decision on the imposition of penalty on Bharti Airtel, Vodafone and Idea Cellular for not providing points of interconnecting to Reliance Jio. The issue dates back to 2016 when sector regulator had recommended a combined penalty of Rs 3,050 crore on Bharti Airtel, and also Vodafone India and Idea Cellular (then separate entities) for violating licence norms by denying adequate interconnection points to Mukesh Ambani owned Reliance Jio Infocomm.
---