Key business benefits of conducting CBT based Mock Tests
Computer based assessment and testing solutions are gaining a lot of recognition in the educational system all because of its feature enhanced platform, delivering the best of online/offline assessment service.
Ginger Webs
|
Updated: 29-10-2019 11:40 IST | Created: 01-06-2019 13:14 IST
---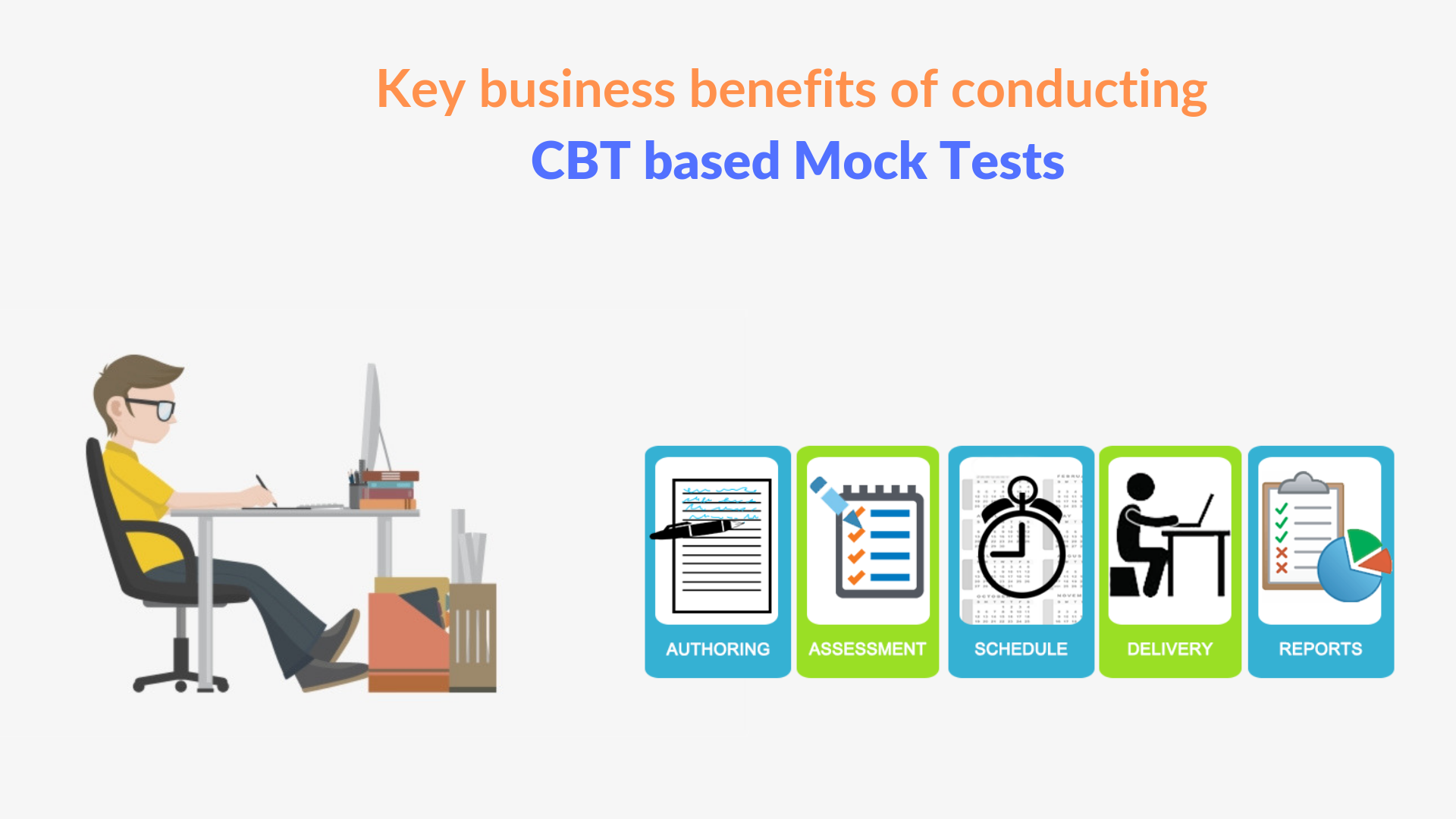 Computer-based assessment and testing (CBT) solutions are gaining a lot of recognition in the educational system all because of its feature enhanced platform, delivering the best of online/offline assessment service.
The recent gradual shift of almost all the major government and competitive exams to the CBT pattern reflects the scenario of the recent future in which paper-based test won't be a preferable option anymore. Considering these changes taking place in the assessment pattern, the second biggest educational body that is coaching centres also needs to adopt this change.
The coaching centres running on the basis of training the candidates to appear for these exams need to brush up their resources to stay in line with the changing educational trends. Accepting the concept of conducting mock tests will not only keep these coaching centres updated but will also become a way to enhance their business profit.
These days coaching business is gaining a lot of popularity, thus increasing the percentage of competitors in the market. So how exactly can CBT mock tests raise your coaching's market value and let you succeed in terms of business profit?
Maintains the market standard of coaching/institute
In this high competition driven era, maintaining the quality of your work is the only way to outshine of the rest. This is the reason why coaching centres need to embrace new techniques every time they get integrated into the mainstream of education.
Now when the computer-based testing solution is becoming the main source to assist students in all major exams then the training coaching centres can't keep behind from incorporating it in their system. Making the students comfortable with this pattern of assessment is the responsibility of the coaching centres training them for the same. This is why CBT mock tests are an important part of coaching's and institutes.
Attracts new students and retain the existing ones
Students appearing for competitive exams are highly selective in deciding upon a coaching centre that can train them well for the exams. This is the reason why they look for most resourceful and updated centres that can make them experience the best teaching and learning sessions. Attracting new students by showing them your best of service and retaining the old ones by giving them the complete learning experience at your own coaching centre is the best way to enhance your business.
Parent's preference
Parents are very keen about providing best of facilities to their children. Making them capable to follow there ambition and helping them in gaining the right assistance is the main priority of parents. By providing real-time CBT experience for students you ensure complete rehearsal of the actual exams hence, giving your candidates enough exposure to make them feel comfortable with this new assessment pattern.
This way parents get the satisfaction of their children being in the right hands and receiving the optimum level of training that they require.
Word of mouth
Coaching centres are gaining a lot of popularity these days and are drastically increasing in number. The best source of advertising your business is through "word of mouth"- that is when your services get wide acknowledgement through people telling each other about it. Parents of same age children mostly discuss the coaching centres and other educational and extra-curriculum related topics. By providing the best of service to your existing students you ensure the tactic of "word of mouth".
Conclusion
The business of coaching centre is at its peak of minting profit. A survey conducted by ASSOCHAM disclosed a whopping amount of 10,000 crores that is being earned every year by coaching centres who are providing admission to IIT's and other engineering colleges. To be a part of this eminent education industry one needs to upgrade teaching and learning approach by adapting to new concepts and ideas. If we consider the sudden increase in trend of incorporating computer-based testing solution in competitive as well as entrance exams then it is well understood that CBT mock tests have to be accepted by coaching centres so as to make them competent and optimum providers of education and training.
---
FIRST PUBLISHED IN:

Devdiscourse News Desk