Sustainability Challenges before Academic Centers of Excellence in Africa
By the 3rd industrial revolution, the centres of excellence (CoE) in academic institutions and universities were much sought after places for high standard research inputs and consultancies. However, in this age of drastically changing technological revolutions of the 4th industrial revolution, several CoE in Africa are queued up for research inputs for their revival.
---
Devdiscourse News Desk
|
Updated: 16-03-2020 19:17 IST | Created: 16-03-2020 19:14 IST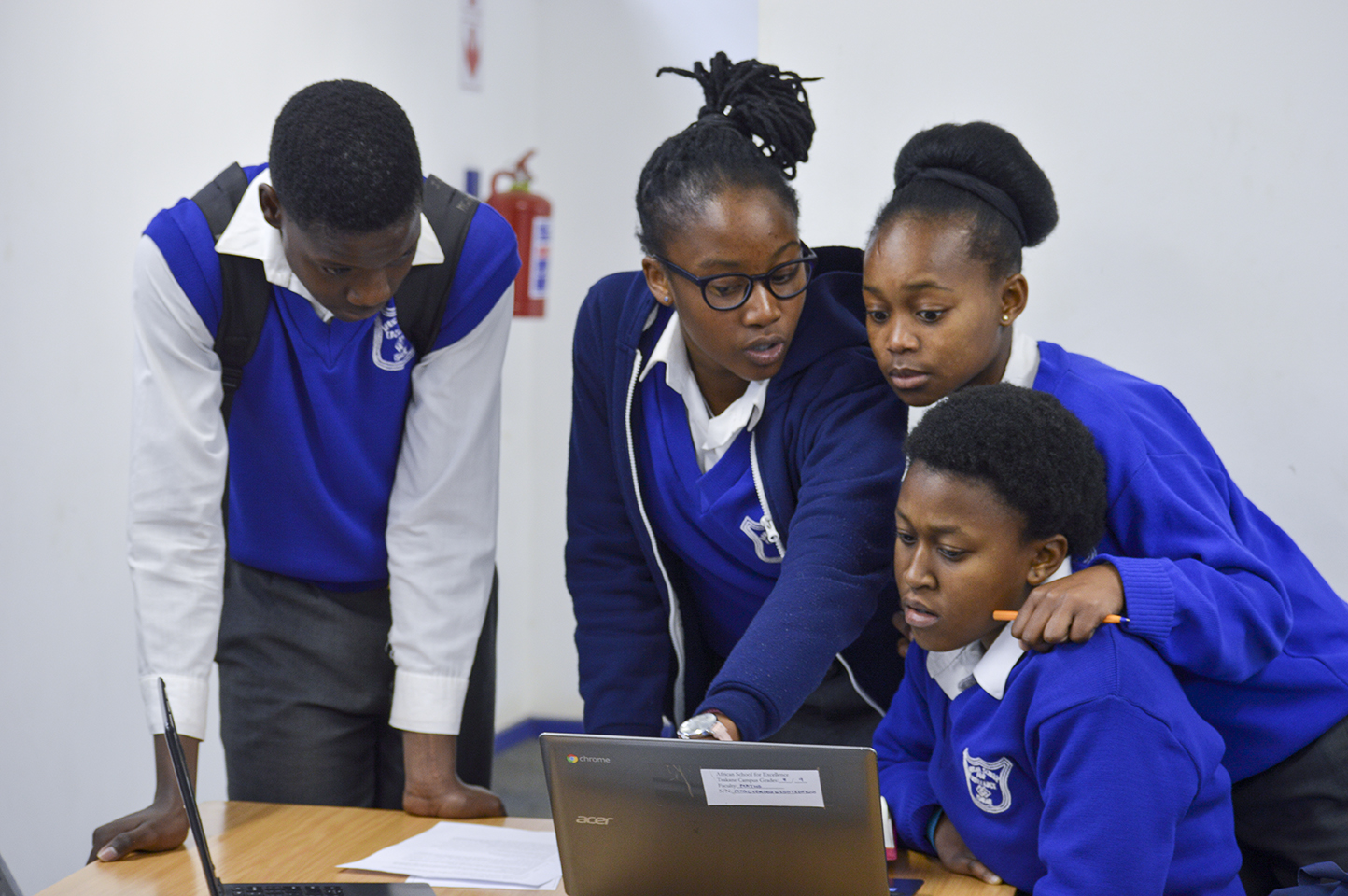 ---
Traditionally, a centre of excellence used to be an institution with a relatively higher degree of autonomy and responsibility to conduct high-level researches and program on a focused area of knowledge or dedicated to resolve a particular issue. These centres were established with a view to enrich their main departments or schools through their focused researches and innovations or provide policy conceptualization support to the governments and private sector. However, due to the drastically changing technological innovations, several Centers of Excellence in Africa are waiting for inventions for their revival.
The pan-regional academic networking and associations in Africa such as Pan African University (PAU), Association of African Universities (AAU), Partnership for Skills in Applied Sciences, Engineering and Technology (PASET) in partnership with regional and global funding agencies are burning the midnight oil to revive these centres of excellence. It was in 2013-14, the World Bank in partnership with AAU and other bodies launched five years' project – Africa Centers of Excellence (ACE I) with an objective to revive 22 institutions from nine countries of West and Central Africa. Presently, the World Bank is running ACE II for 24 centres of excellence in East and Southern African countries and ACE Impact for 43 centres. PAU is also running 5 schools and planning to open three centres one each in Cameroon, Nigeria and Kenya while PASET is also running projects to improve research and innovations in several sub-Saharan universities across nations.
These centres are facing a multitude of problems ranging from their 'focus area' to research topics to the kind of specializations they offer to the students.
Relevant Curriculum
What to teach and what not to teach? The academic world was never so complex to answer this question. What is highly specialized skill today may not be so after a few months. This is because Artificial Intelligence (AI) enabled Machine Learning (ML) is fast adapting and competing with human cognitive intelligence. In this scenario, the students enrolled in a particular program for two years may find the knowledge out of trend after completing the course. Through AI, the companies and organizations are performing highly cognizant works such as strategy formulation, planning, execution, predicting equipment glitches, managing workers and performance monitoring etc. The University of Johannesburg has developed an AI-based system that can predict the failure of electricity transformers before they break down. Similarly, photography was once a noble profession in African Universities but now it's almost obsolete.
The use of AI in health is not only limited to diagnosis and assisting doctors but now it is replacing high skilled medical experts as robots are many times better in conducting complex surgeries. "It is envisaged that demand in the labor market will be for professionals who have a blend of science and technology with human and social sciences. This can be achieved through multi-disciplinary education," writes Professor Tshilidzi Marwala. He suggests to adopt a model that allows students to enrol in in stackable degrees by giving them multiple entries and exit options and by using technology, such as data analytics, to develop customized learning paths. Today, there is no thumb rule for course curriculum as nothing is permanent in this world of drastically changing technological innovations. Therefore, the institutions will have to own up the responsibility to design, redesign and regularly update the curriculum as per the requirements, potential and trend in the industry. Besides ensuring that the pupils develop the values of continuous learning and always prepared to cope up with the transition. The World Economic Forum has provided a list of 10 skills for future jobs. They are - Complex Problem Solving, Critical Thinking, Creativity, People Management, Coordinating with Others, Emotional Intelligence, Judgement and Decision Making, Service Orientation, Negotiation and Cognitive Flexibility.
Innovative Research
Research is no more an isolated activity. In the fourth industrial revolution, the researches will have to be linked and anchored on industrial requirements as well as societal needs. The inputs should come from industry either for growth, transition or innovative products and services and also from society. Besides, the seniors are no more the repository of information as everything is available on the internet. They will have to show flexibility, coordination, lifelong learning skills, and leadership skills to survive in the industry. This is because what was highly important a few years back has become obsolete today. However, for dynamic and vibrant researchers, the scope of innovation is huge ranging from industrial transition to the development of new services and products.
Digitization is no more a department of the academia, it is now an integral part of each and every department from social sciences to health sciences to nuclear science and space science. Besides, digitization has become an integral part of life as well. Therefore, even the highly traditional subjects such as history, philosophy, and archaeology are using highly sophisticated technologies for researches and knowledge dissemination. There are several technical tools in the market that can conduct quantitative analysis in seconds which would have consumed months if done manually. The focus is now more on qualitative research in social sciences and AI-based researches in natural sciences. Besides, the researches should be oriented to solve complex issues of climate change, green technology, energy transition, health issues, global warming, ease of life, and diaspora studies etc.
Financial Sustainability
The 20th century could be referred to as the age of public funding of academics in Africa. It was considered a noble place for search of real knowledge and truth. But, now the priorities of the nation-states have changed. The institutions whether old or new are expected to earn enough revenue to become financially sustainable, if not profitable.
This has put a financial strain on the limited sources of revenue of the centres of excellence compelling them to look beyond fees. Thus the innovative researches are the areas where they could rely upon. But, they need strong ties with industries for consultancy services, licensing of their innovative researches, and developing entrepreneurship culture through business development support systems such as Start-Up Incubation Center and all other support services requires for a new and established business. Besides, the endowment fund, techno fest, technoparks, policy conceptualization, AI and Internet of Things (IoT) based services could be explored for financial sustainability. The centres of excellence should also reply upon associations with industries, entrepreneurs and governments for sponsored researches and breakthroughs.
For more analysis and opinion pieces, please visit the Live Discourse on Centres of Excellence in African Universities: Innovations, Challenges, and Opportunities.
FIRST PUBLISHED IN:

Devdiscourse